In the future, it looks like we can simply print our food. Bouchee Capsule Food Printer would transform high-protein mealworms and high-chlorophyll seaweed into palatable healthy food. Alternative food ingredients can be ground into a paste to fill food capsules, these capsules are easy to store and identify. Made with eco-friendly PLA plastic, these capsules can retrain its ingredient freshness by means of nitrogen filling. You can print a variety of cool styling snacks by following a few simple steps, start designing your favorite food forms.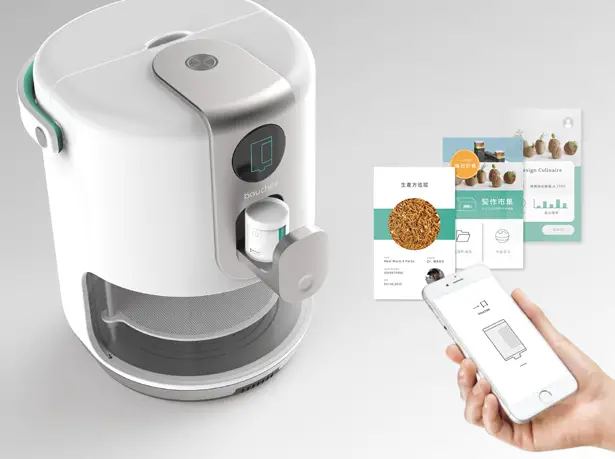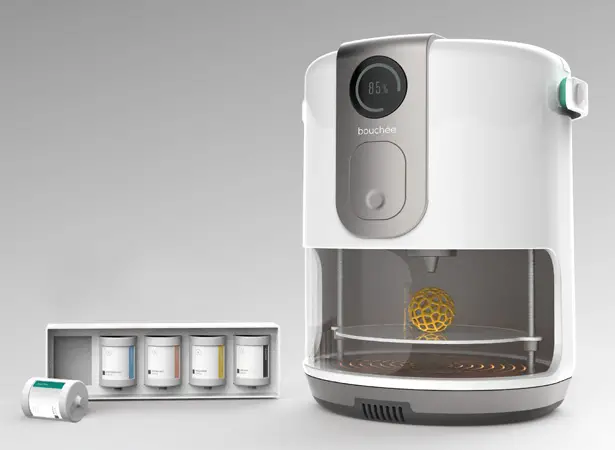 Bouchee Capsule Food Printer is a concept design by Chen Bing Chen and Wang Min Chen. It's a smart solution to prepare your meal and minimize the preparation process. to make food, simply place the capsule into capsule slot, once the food shape is confirmed, the capsule is squeezed downwards and the patented "ring printing mechanism" will print your food according to your selected form. There's a screen display that'll show you the percentage of completion, you can also read the source of food materials and certification information of the farmers.
Draw your food in 3D model through a user-friendly app, both adults and children can enjoy the process of printing their food.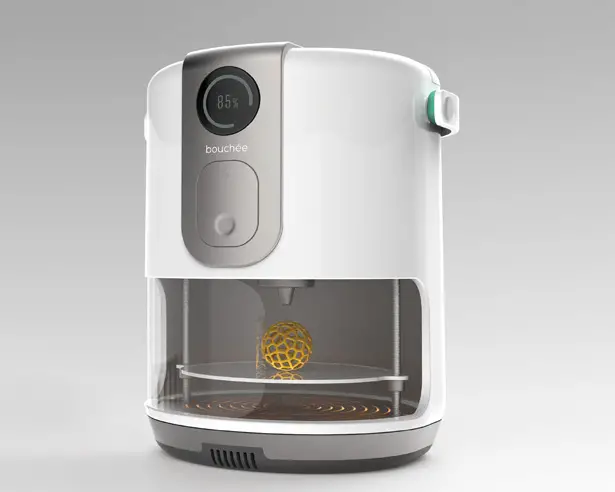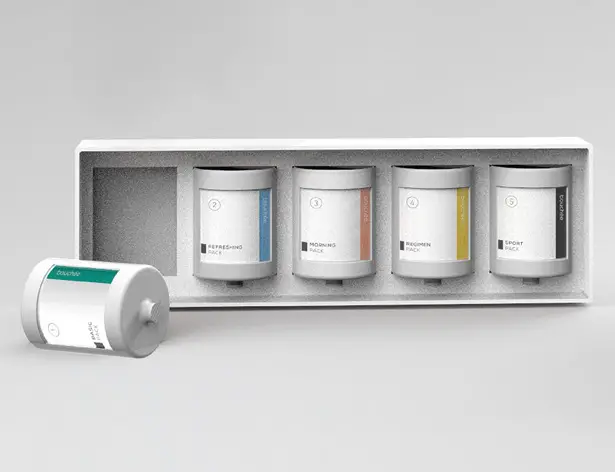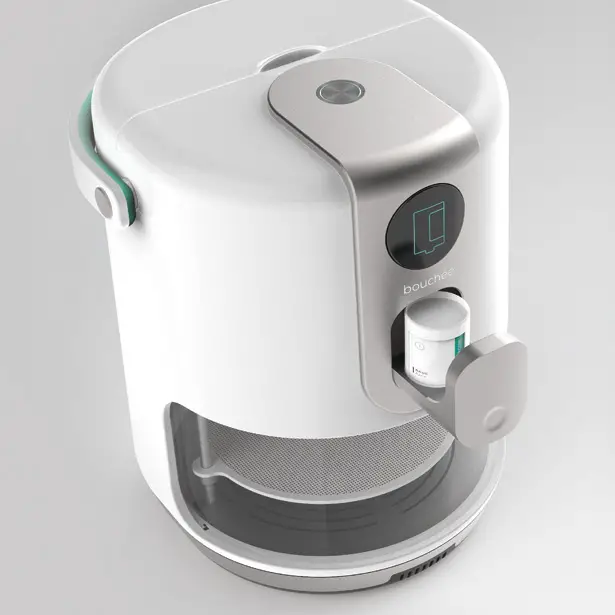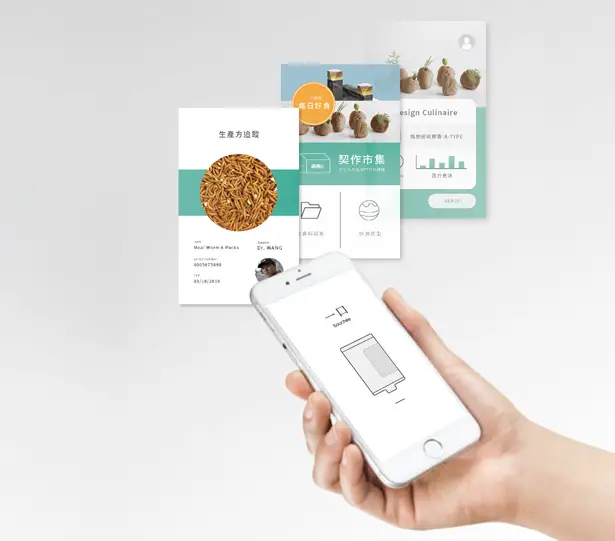 *Some of our stories include affiliate links. If you buy something through one of these links, we may earn an affiliate commission.