It looks like a simple wall-mounted board, yet DER VORSTAND unfolds into a workspace with a single pull. It brings magic in the room, suddenly, you have a practical workspace that you need and it retreats elegantly into the background once you no longer need it. It's like having a magic cabinet that creates a home office in an instant, very cool, yes?
You don't need for extra space to create a productive environment, especially when you have to follow work-from-home order. The innovative mechanism makes it possible to create sleek structure that rolls out with a simple pull to provide you with a workspace that includes lights (ceiling), shelves, and desk.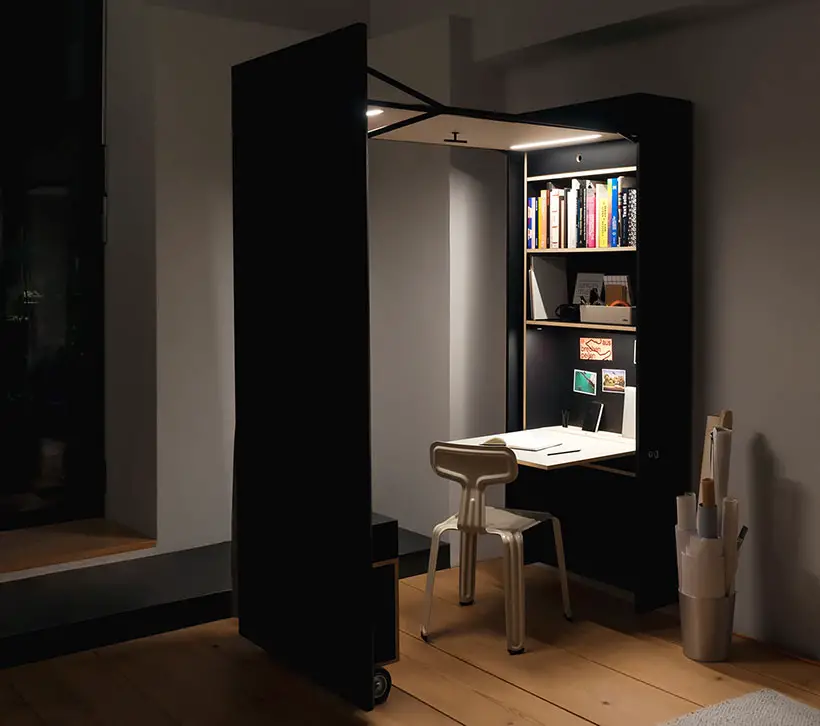 Pull the backwall of DER VORSTAND, the fold out ceiling creates a sense of space, thanks to those wheels, the back wall moves smoothly with its magnetic exterior. By applying Moormann design principle, every element is carefully designed to complement each other, from pen to books, and binders. All cables need to charge your devices are hidden, leaving only clean and neat workspace. Just in case needed, you can add a curtain to the side and the light on the ceiling can be adjusted to your personal preferences for comfortable atmosphere to work. Think big, think outside the box.
All materials and surfaces are reduced to the basics, solid ash wood, light beige linoleum, black surfaces, every detail has been selected to make sure nothing distracts you. The locking and fold-out mechanism guarantee high performance on the executive level. Nils Holger Moormann says that each unit of DER VORSTAND will be priced at EUR 8,320.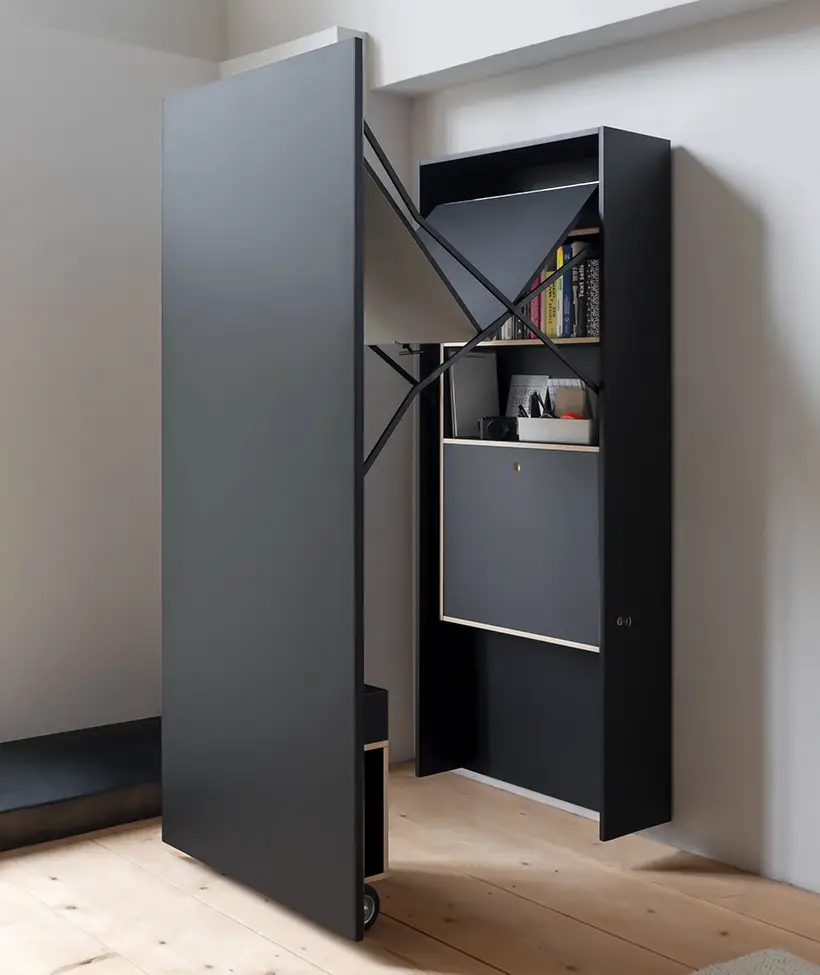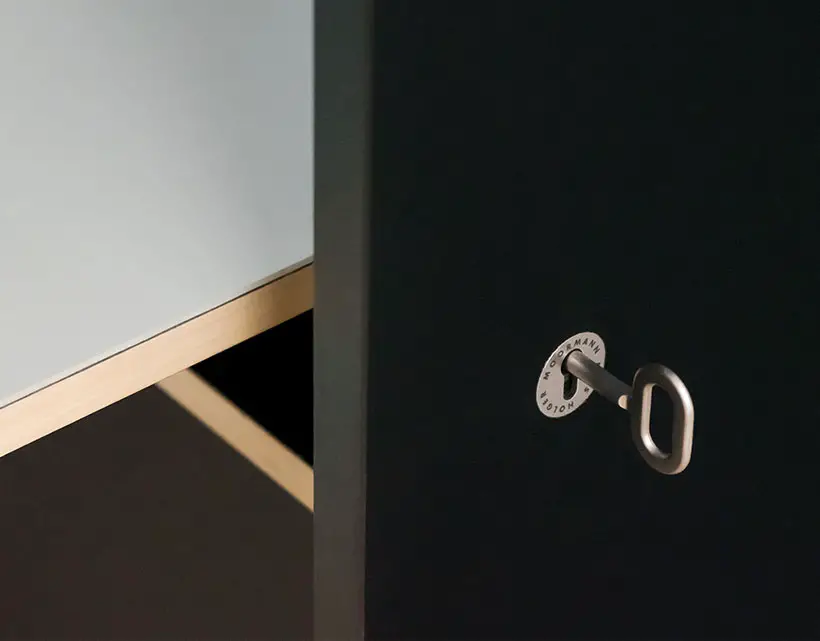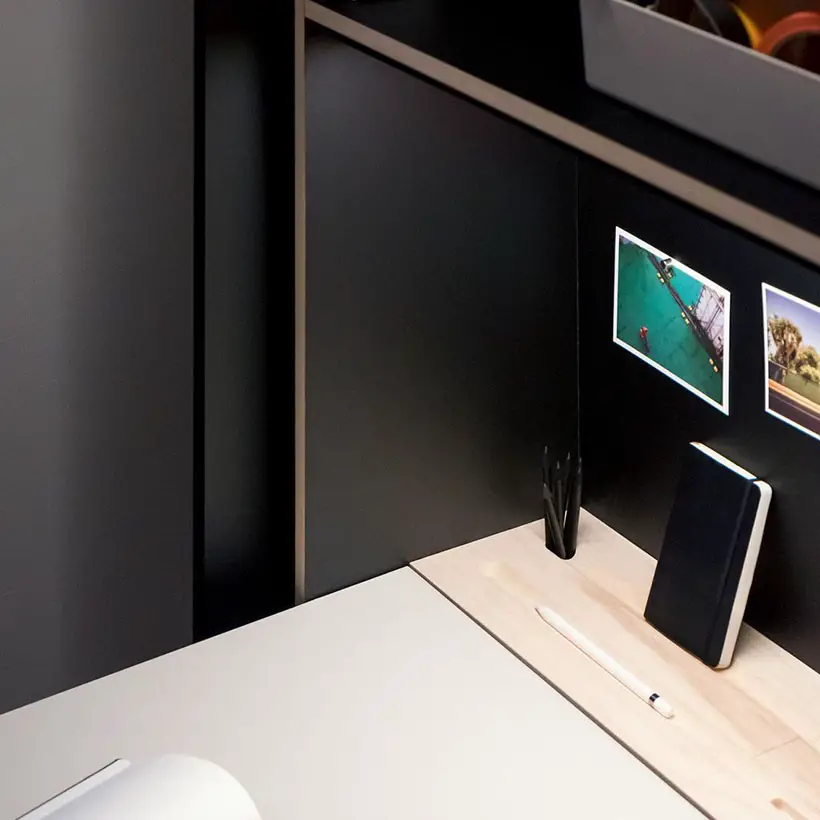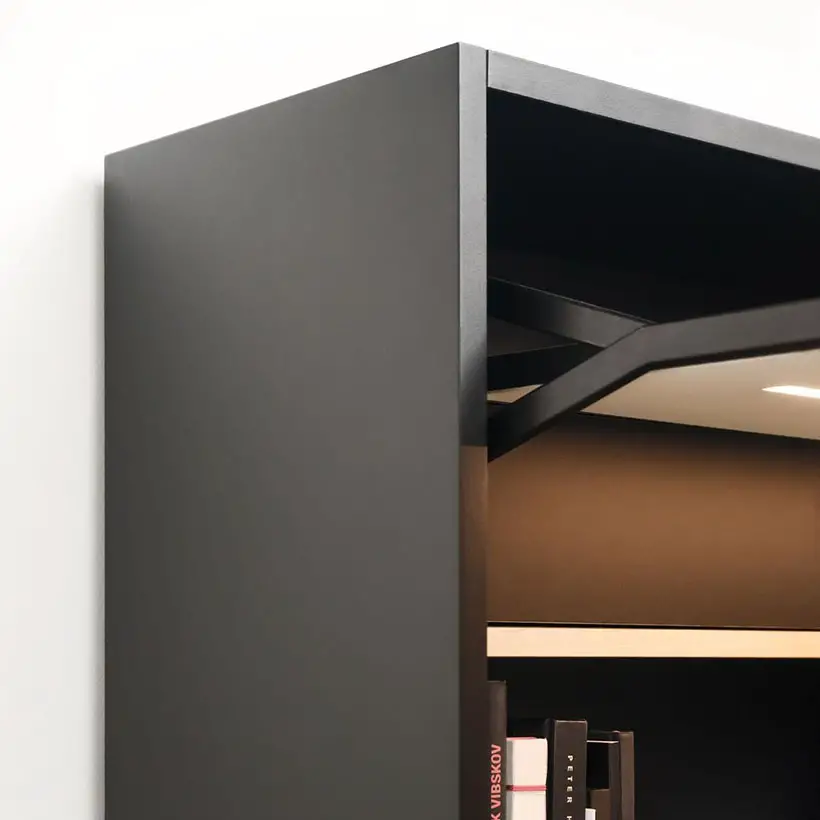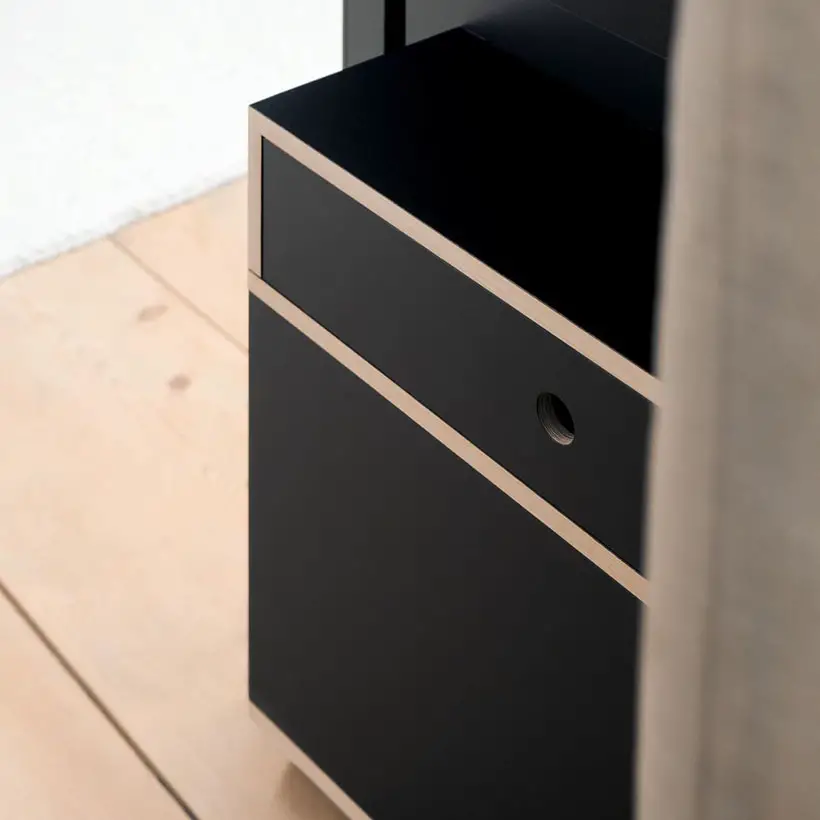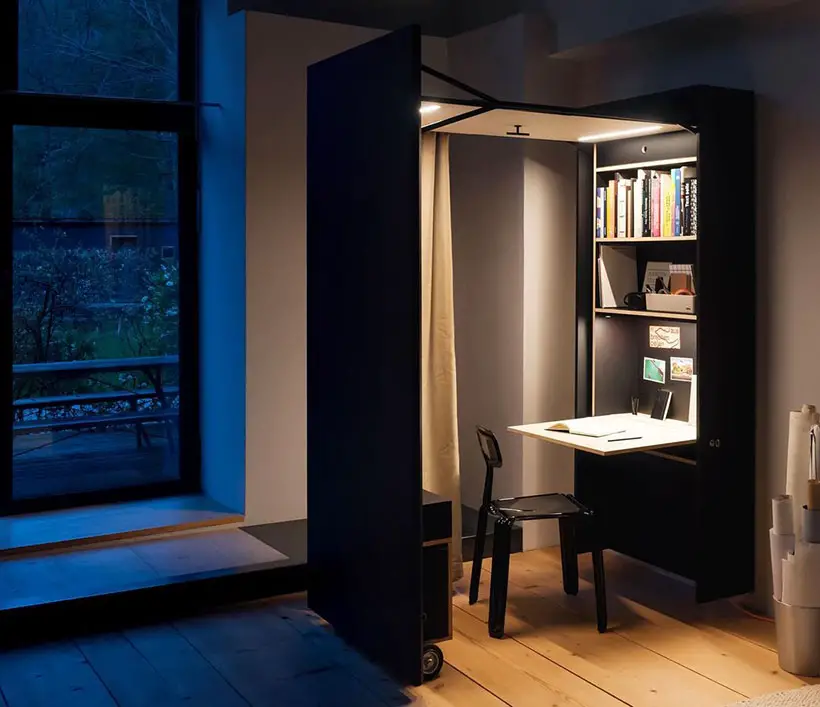 *Some of our stories include affiliate links. If you buy something through one of these links, we may earn an affiliate commission.