Delta Bamboo Residential features a unique structure just like a turtle, it retracts into a safe shell during the storms but expands itself when it's safe. This house can contract to half its size to 40m2 and transforms into a super resilient shape when challenge by the storms, but when no immediate threat, it expands and doubles its size to 80m2. Delta is like a foldable "bamboo tent" with ability to be expanded or folded back onto its main structure, those triangular windows and wings can function as shade, drying racks, or even market stalls. Together they can connect to create covered community courtyards.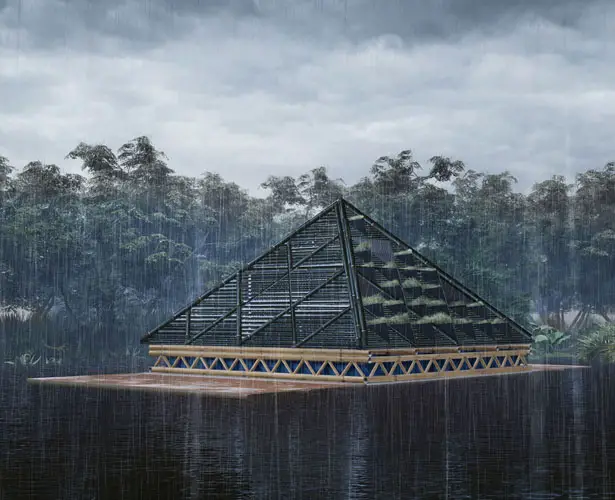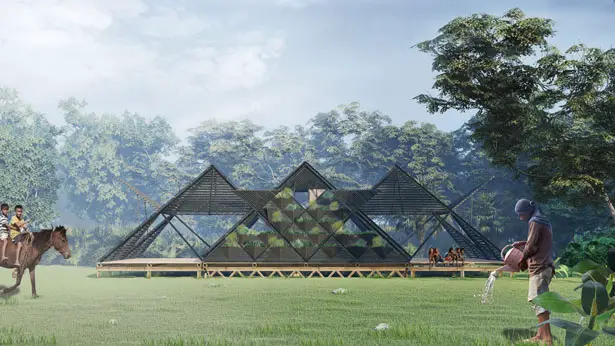 Designed by EEMY, Delta Bamboo House features pyramidal shape that enhances earthquake resilience, the base is floatable for flood resilience. It represents the traditional Filipino Bahay-kubo houses, they are recreated using bamboo material. The main structure is composed of bamboo poles with around 12cm in diameter, placing trusses in between for extra stability. Each bamboo is treated with a boron solution, a naturally occurring salt solution to protect the bamboo from getting eaten by insects. It is projected that this house can be constructed in just 28 days at the cost of $8,500.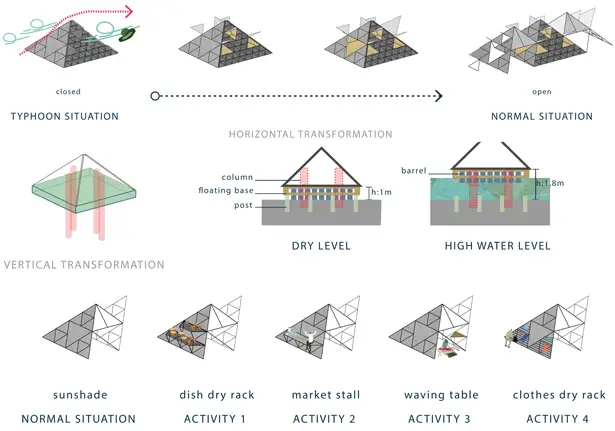 More images of Delta Bamboo Residential: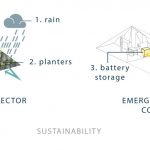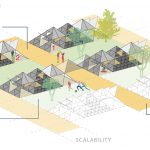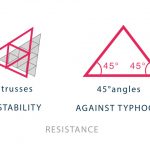 *Some of our stories include affiliate links. If you buy something through one of these links, we may earn an affiliate commission.