DAB Motors has released Concept-E, a futuristic electric motorcycle that embodies the company's vision of emerging urban mobility. This new design approach of e-motorcycle aims to define the future of a long journey of combustion engines, it explores holistic solution for boldest urban riders. Equipped with high-tech mobility tool, Concept-E would be the first electric motorcycle from the company where it embraces the future of urban mobility by transitioning to electric models.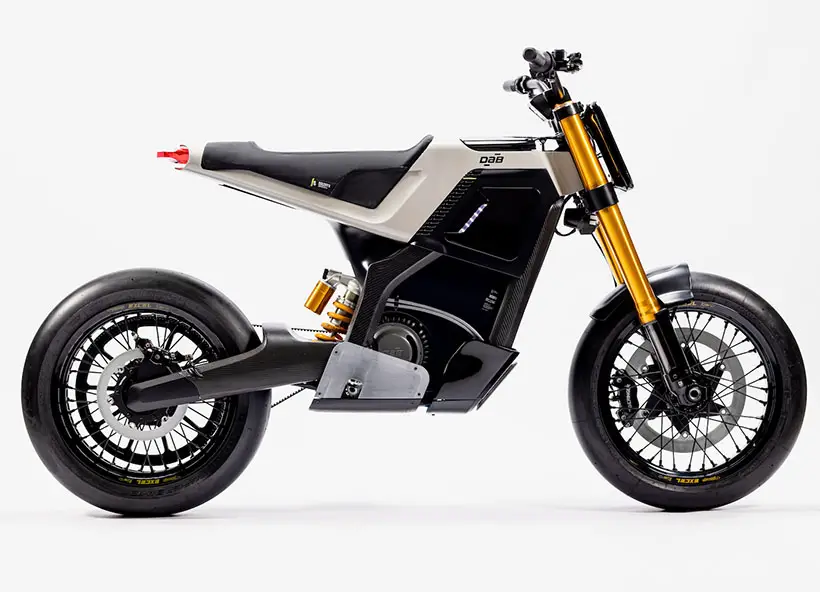 DAB Motors Concept-E is not your traditional motorcycle. Designers and engineers have worked together to design and assembly materials for swingarm, dashboard, cable management, battery, and motor power. Concept-E is equipped with a 10kW motor and 51.8V Li-ion battery, so yes, it is street-legal motorcycle equivalent to a 125cc that can be driven for a few hours. The cool thing about this electric motorcycle is its intuitive use and driving comfort, it provides you with powerful instant torque that propels you through the streets, silently. Well, almost silently.
To provide you with the best available materials, Concept-E is incorporated with carbon fiber, Öhlins custom suspensions, Beringer CNC aluminium brakes, and a Gates belt drive. The horizontal line design brings simplicity characteristic while the oblique line that perpetuates DAM Motor's iconic "Flying Back" form provides a sense of lightness at the rear of the motorcycle. This first EV would become the signature design for all DAB Motors future electric models.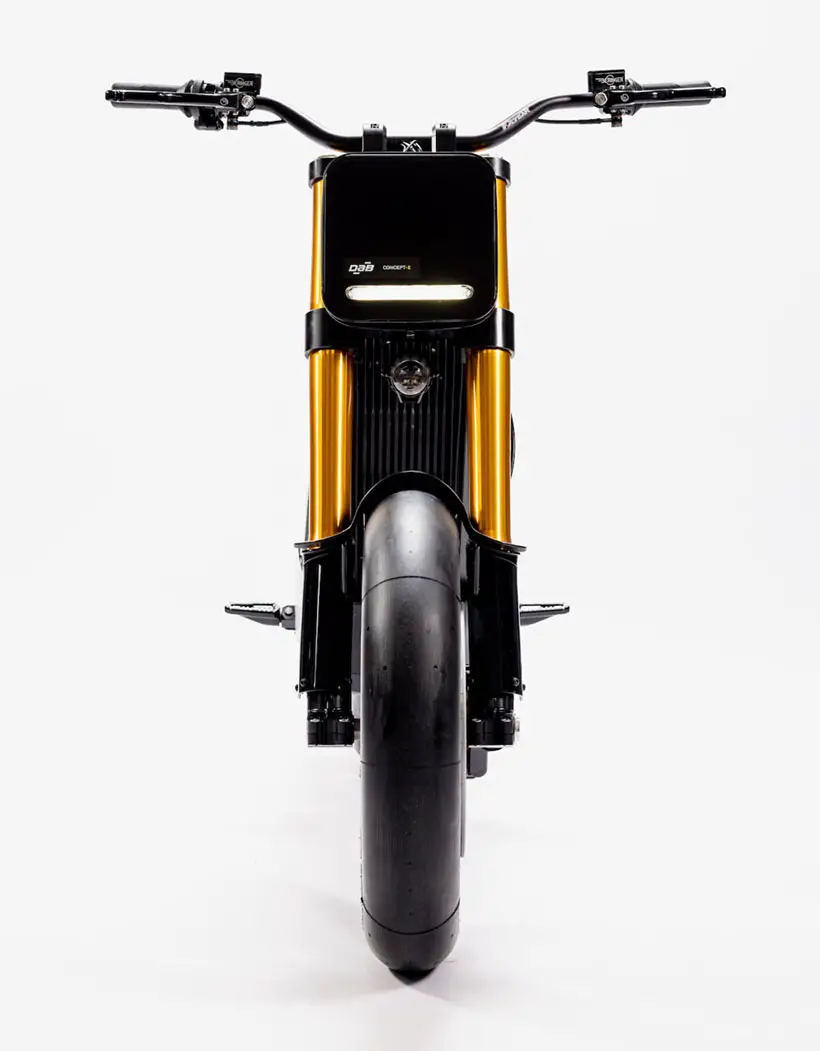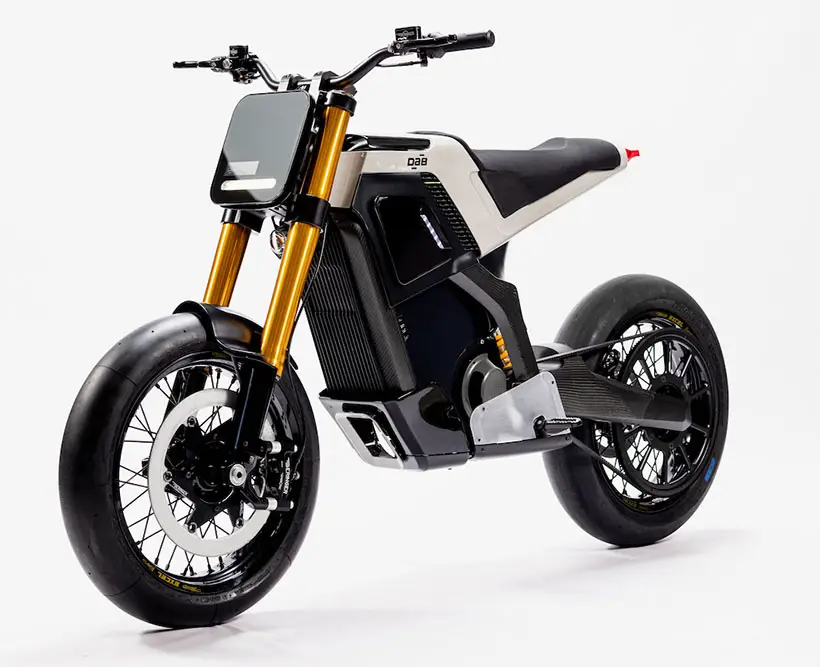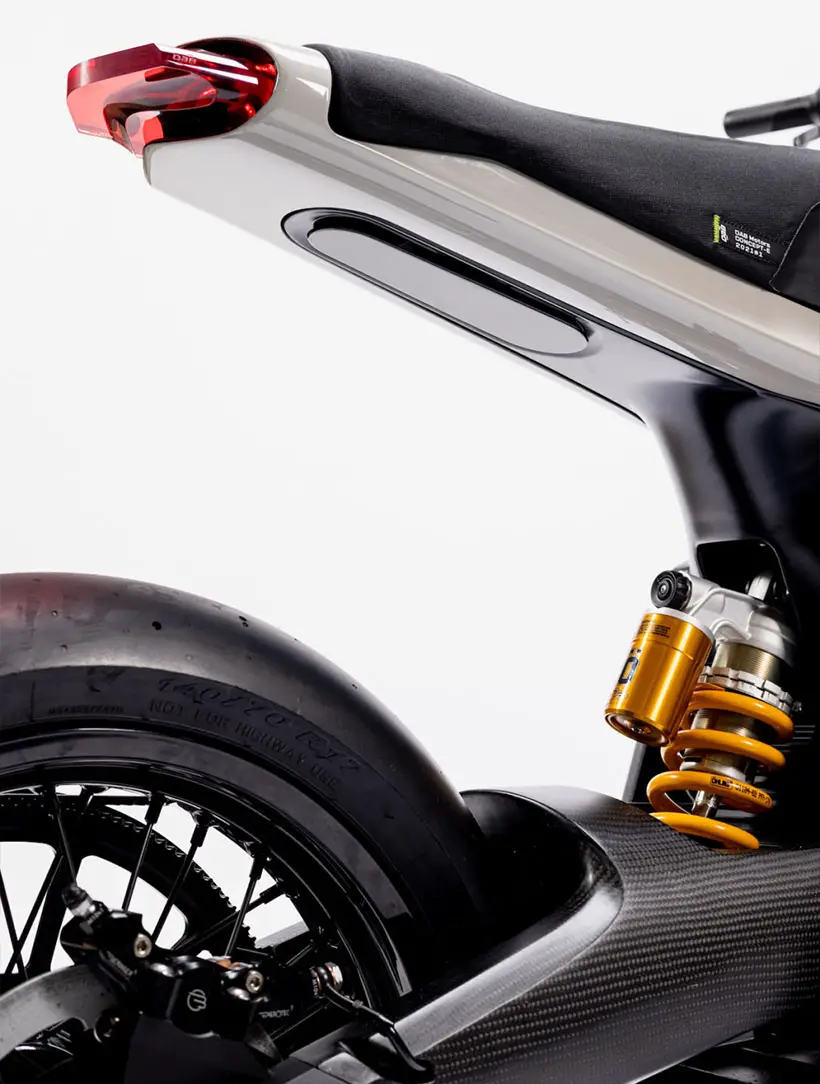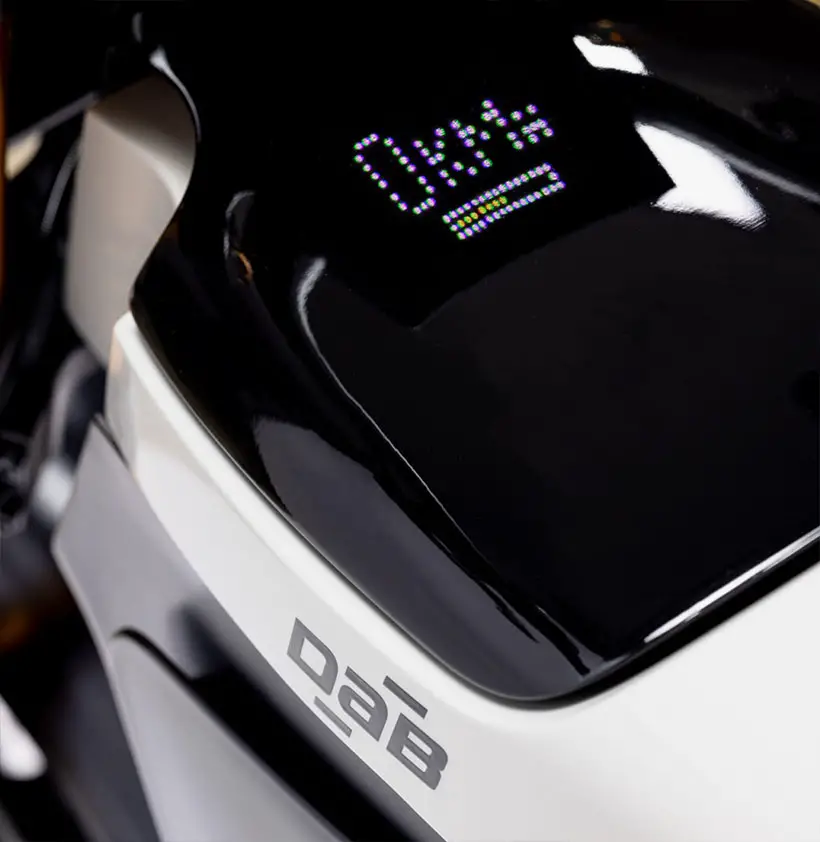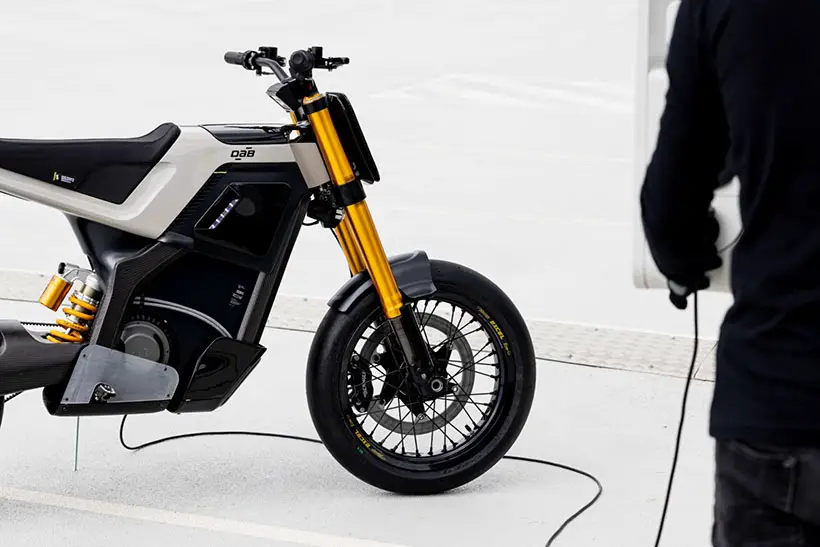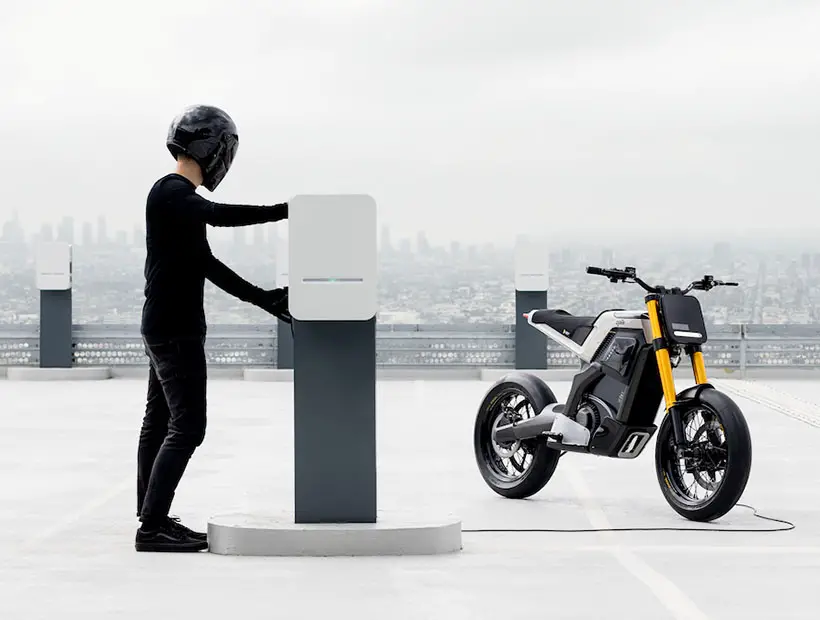 *Some of our stories include affiliate links. If you buy something through one of these links, we may earn an affiliate commission.