In the middle of COVID-19 pandemic, an international task force consists of designers, medical professionals, engineers, and military experts have joined together to develop CURA. CURA stands for Connected Units for Respiratory Ailments, basically this project converts shipping containers into Intensive-Care Units for patients with COVID-19. These units can be as fast to mount as a hospital tent, yet as safe as an isolation ward due to biocontainment with negative pressure. Anyone in the world can implement CURA, it's an open-source design specially developed for emergency COVID-19 hospitals.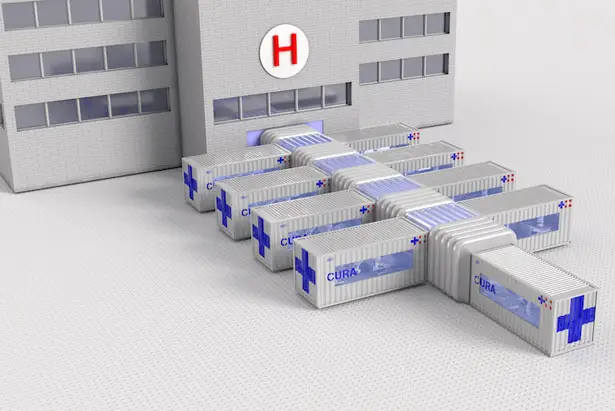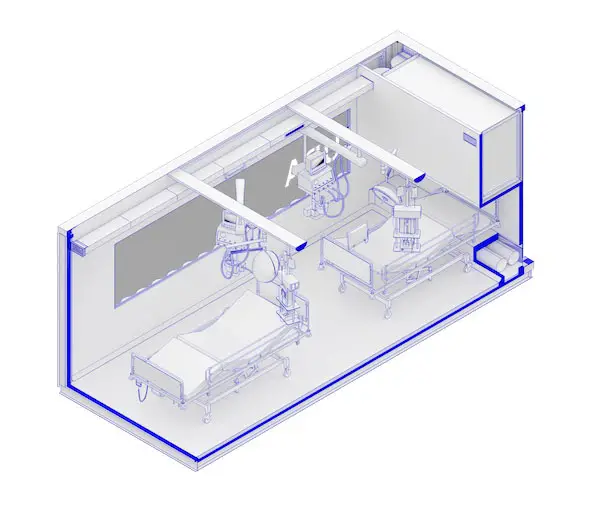 By re-purposing shipping containers, we can create plug-in biocontainment pods, which can be deployed in cities around the world. It's a quick solution for shortage of ICU space in hospitals and spread of the disease. Each CURA unit works autonomously and can be shipped anywhere, these individual pods are connected by an inflatable structure to create multiple modular configurations, from four beds to over forty. The design make sit possible to deploy these units in just few hours, in fact, we can also use these pods to expand an existing ICU capacity of a hospital.
The first unit is currently being built in Milan, Italy with the sponsorship of UniCredit. Regardless the evolution of this pandemic, it is expected that more ICUs will be needed in the next few months. Each CURA unit would contain all medical equipment needed to take are up to two COVID-19 patients, including ventilators and intravenous fluids stands. Hopefully the first test of CURA pod installation in Milan will be a success.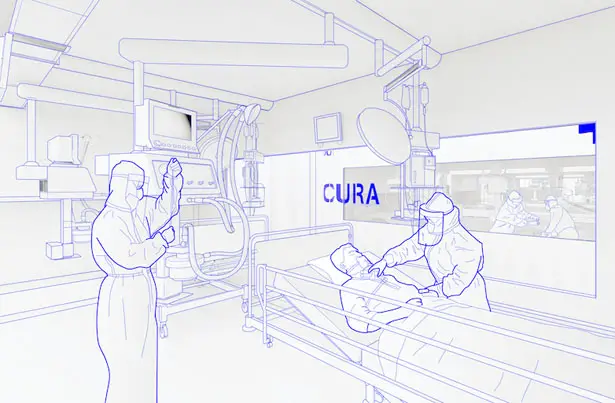 *Some of our stories include affiliate links. If you buy something through one of these links, we may earn an affiliate commission.