We all love freshly prepared meal, but it's hard to prepare great tasting meal in the workplace. Cuisine is a concept all-in-one portable oven for Samsung that allows you heat up your food on-the-go. It wants to make it possible for you to enjoy warm meal wherever you are, thanks to its built-in inductive heater, it's possible to enjoy great tasting food simple and easy. This concept it's not just a food warmer, it also cooks your food on-the-go.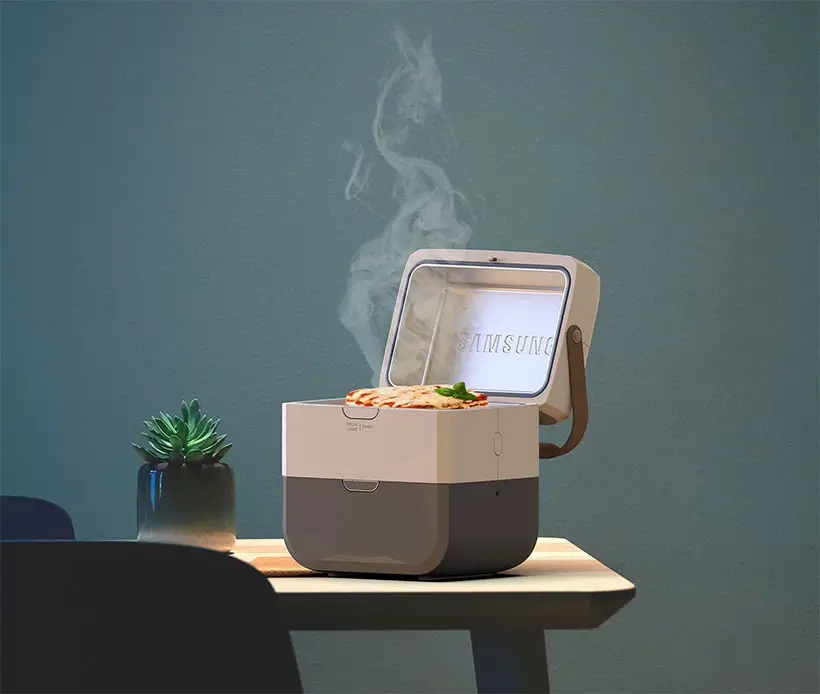 The built-in inductive heating technology of Samsung Cuisine can provide up to 300-degree F, it will heat up anything you put in the oven. Ben Sullivan explains that this portable appliance is perfect for any trip, you can go out there camping, hiking, or picnic, Samsung Cuisine will prepare your food just the way you like it. Taking inspiration of Samsung's design language, Cuisine features clean lines, minimal form, and smooth surface, including that iconic pill shaped button. This portable oven is composed of two parts: top and bottom. The top heating container is perfect to cook or keep your food warm, while the bottom container can be used to keep fruits or desserts.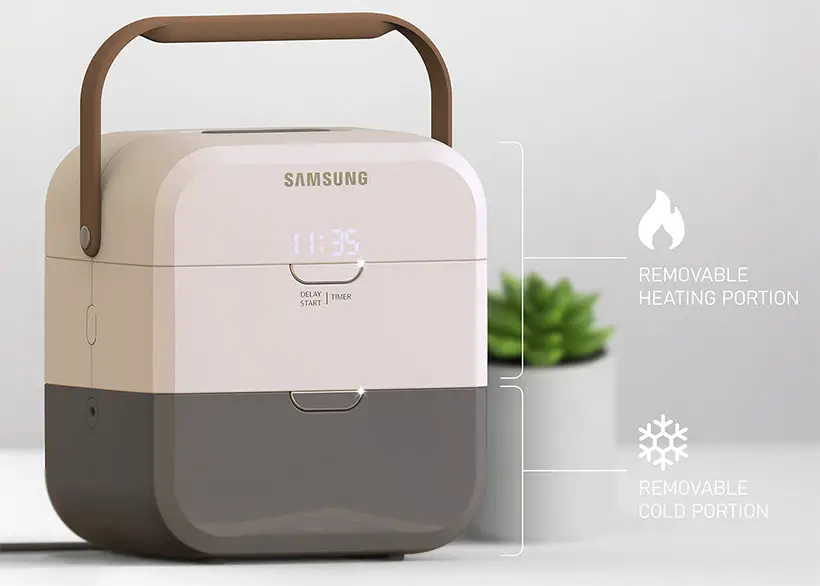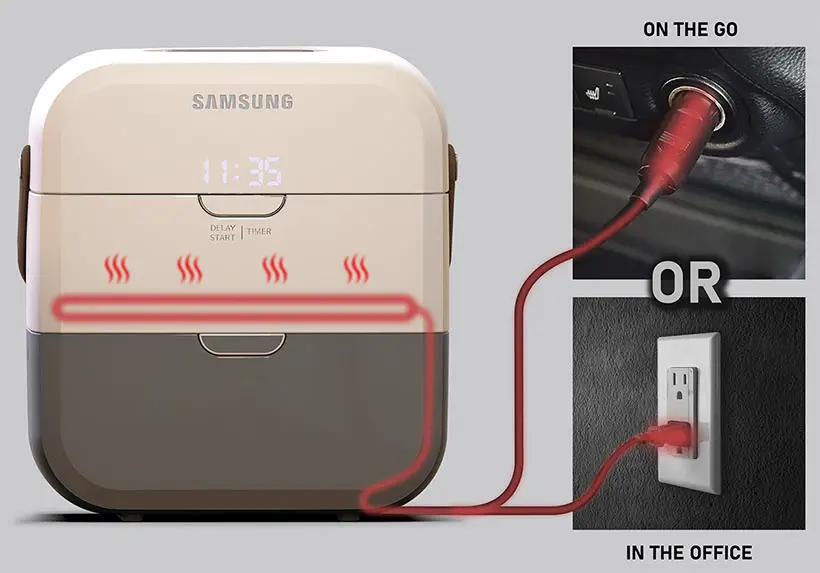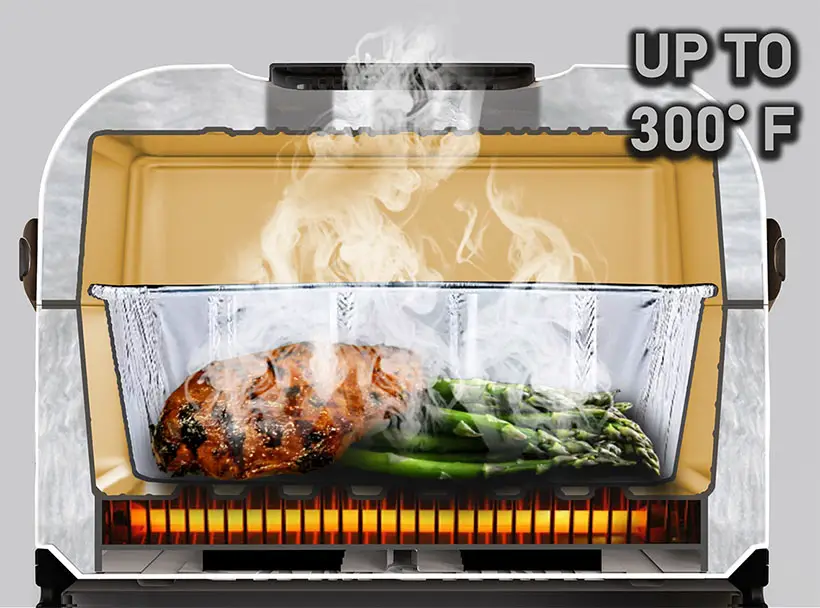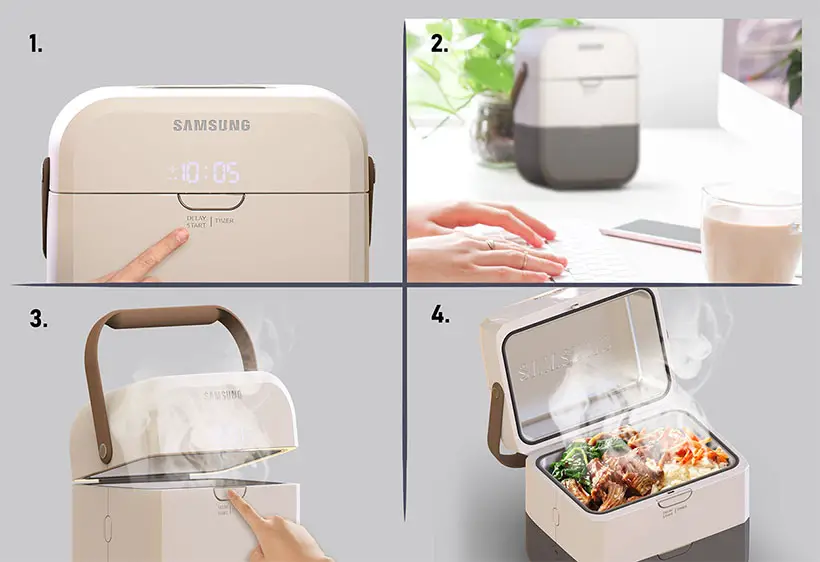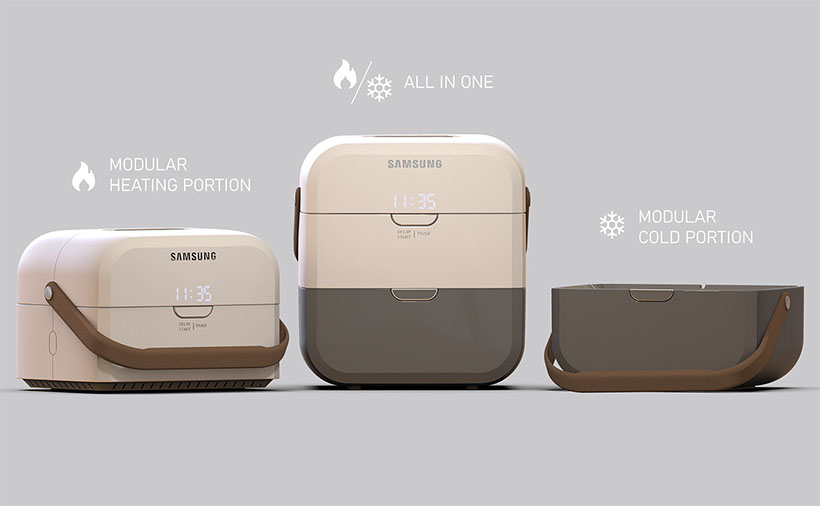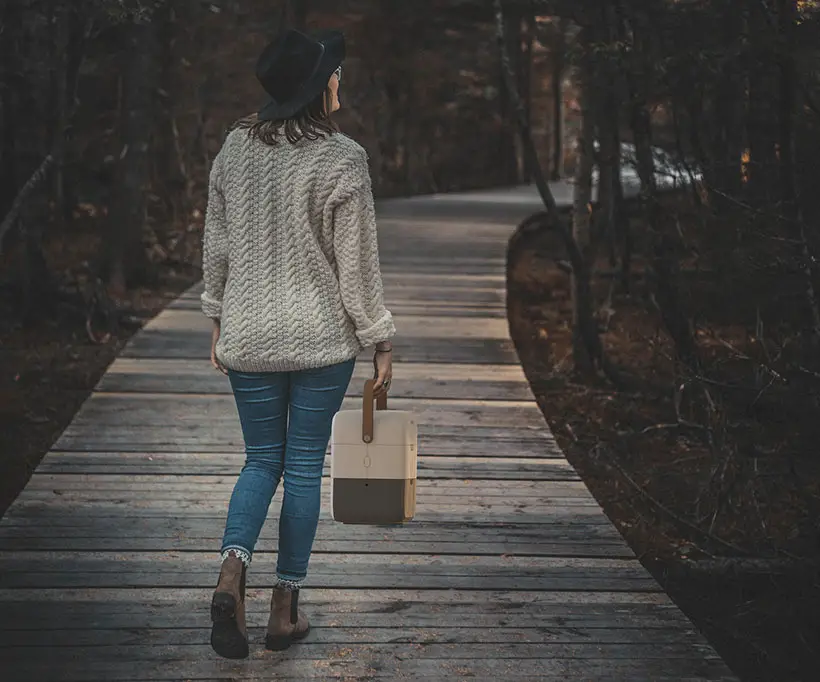 *Some of our stories include affiliate links. If you buy something through one of these links, we may earn an affiliate commission.