One grill for six cooking options, Cuisinart GR-150 non-stick reversible grill is a great device for someone who lives in small space, cooking variety of food for just two to four person. That reversible grill and griddle plates allow you to have six ways to cook: Panini grill, contact grill, full grill, full griddle, half grill, half griddle, and top melt. Thanks to its dual-zone temperature control, you are completely in control of your food, starting from a simple pancake, a fried egg, sandwiches, to steaks.
It doesn't take too long to warm up this grill, the dual side plates allow you to cook even more food. The sear function allows you to create beautiful grill sear just like those on steak houses, SearBlast feature would lock the flavor of steaks. The adjustable height won't squish your food, it stays on top just right without squishing out all the juice from your meal.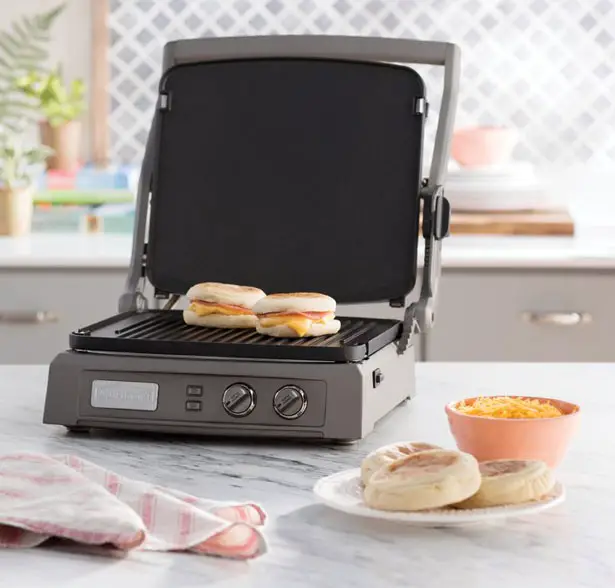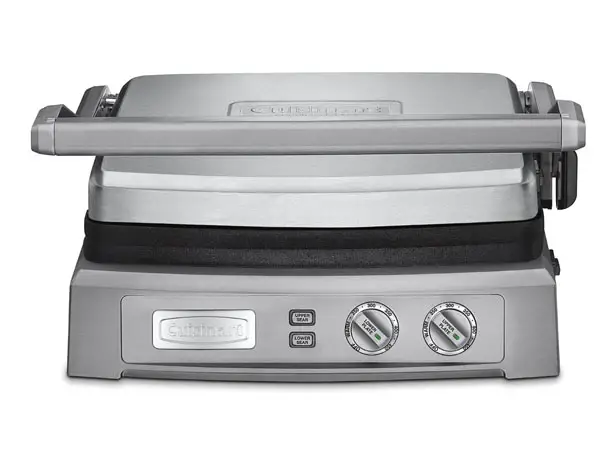 Cuisinart GR-150 non-stick reversible grill has 1800watts of power with max. plate temperatures of 500-degree F, it's powerful enough to sear your meats, poultry, and fish. You would love the dual control heating, you can make a pancake in one plate and sautéing chicken or veggies on the other. This compact appliance is also a nice alternative to an outdoor grill, even though it seems a bit expensive, this grill will pay for itself in no time.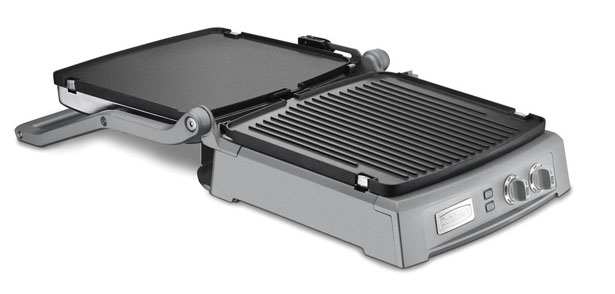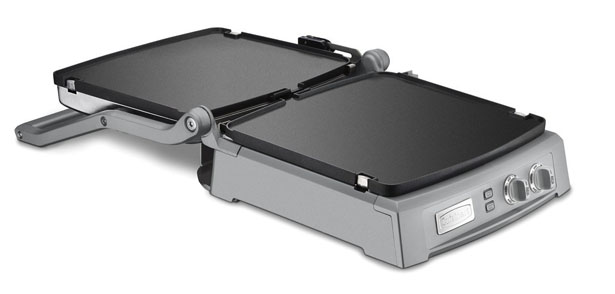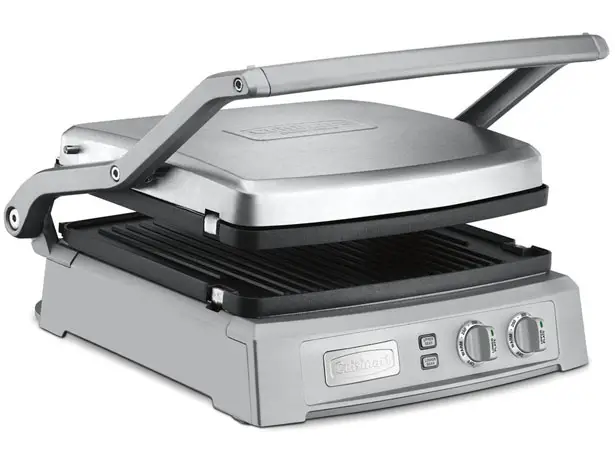 *Some of our stories include affiliate links. If you buy something through one of these links, we may earn an affiliate commission.