How can we put natural permanent into design? In the world that we live in, natural phenomenon is just miraculous with its beauty. A lot of things in our lives comes from knowledge and inspiration from pure nature. Within the man-made products, would it be possible to make an object from nature that creates exclusive things.
The purpose of this project is to reflect to the furniture with different method of manufacturing process from characteristic that only natural phenomenon has. Natural wrinkles made by using a plastic bag framework creates the beauty. This process never come out of the ever existing manufacturing process. This leads to break the morphological concept of chair and make awareness of different perceptions of people.
Designer : Ryan Jongwoo Choi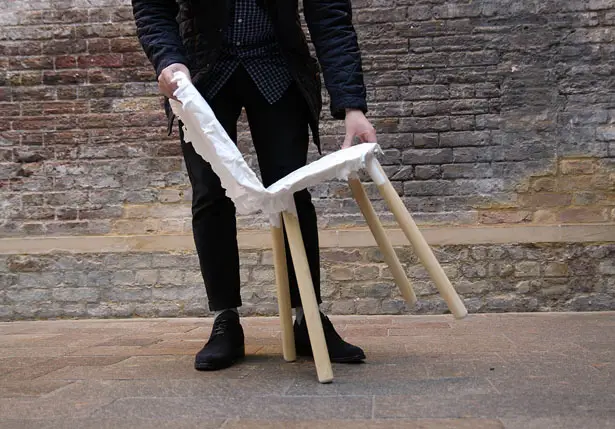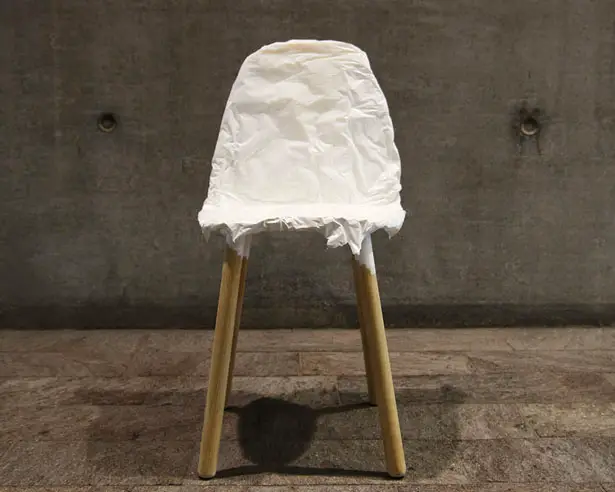 Another point of manufacturing process was to work with a minimum of tools and material. In the bottom plate, there is a thin layer of aluminum sheet framework to support the entire balance. On the top of that, plastic is covered to catch a more delicate wrinkles.
The main material was used high-quality of fast cast resin. (It is enough to support the weight of a person with thickness of 5mm.) The material the shape hardens within 5 minutes, depending on the pouring speed and the
center of gravity creates different result.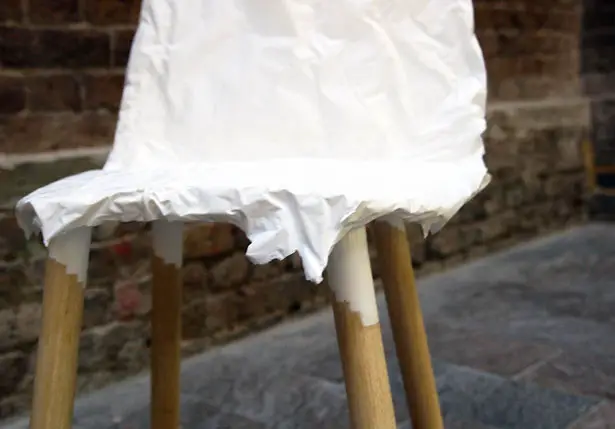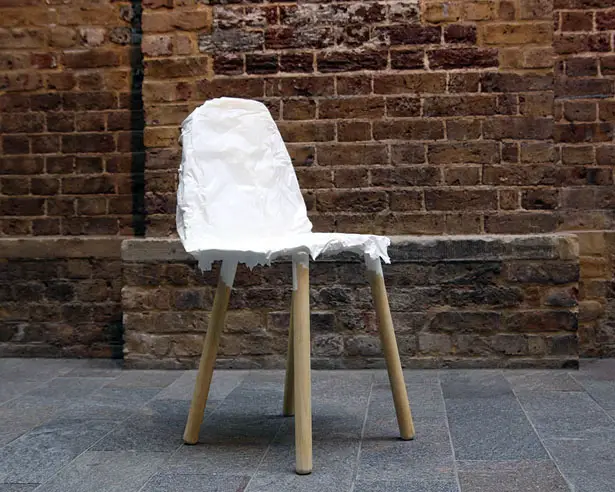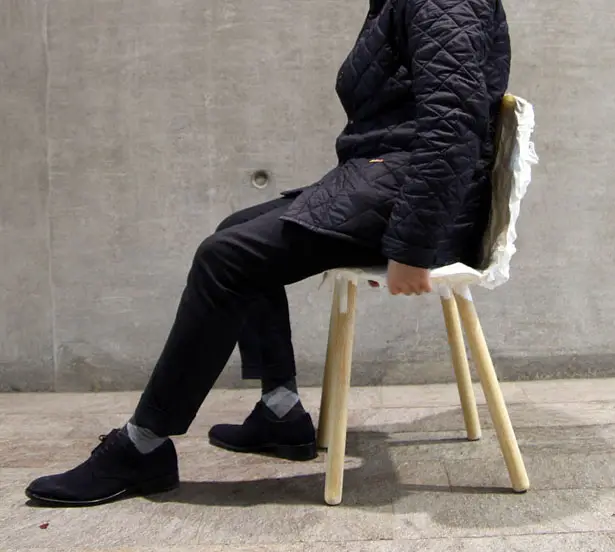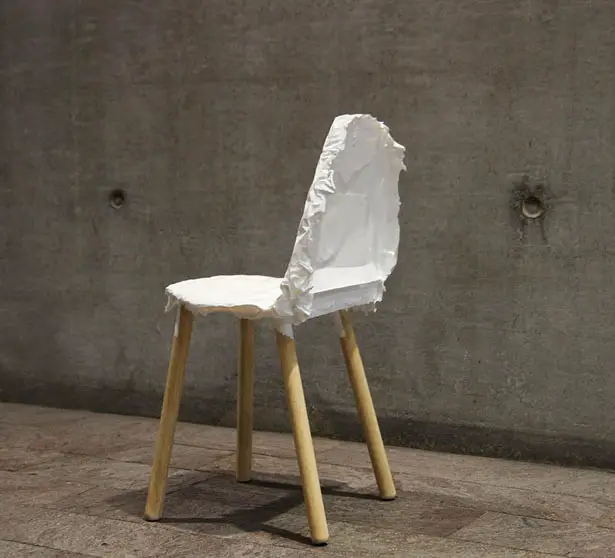 When using the resin to create the form, a dam is placed where the bottom plate meets because of unstable form on the other side of chair. Solidify by adjusting the angle around the center of dam. In order to apply the identity of back panel on the leg of the chair, step cut look with irregular edge implied to give a natural look.
*Some of our stories include affiliate links. If you buy something through one of these links, we may earn an affiliate commission.