Seriously, climbing into Hot Tub Boat is really tempting and the good news is, this boat is not concept, it's real, you can rent or even buy one. You can ask your friends and family to enjoy cruising the river in this boat, up to 6 persons total, pretty nice, isn't it? Anyone can drive it, you, your best friend, partner, cousin, simply anyone over the age of 18. The driver needs to own a driver's license but not necessarily a boater's education card since this boat doesn't fall into motorboat category. Simply use the stick to maneuver the boat while lounging in the tub or sitting on the deck, it's not really that difficult.
The water inside the tub can reach maximum of 104-degree F, but it is recommended to slightly lower the temperature to 100-degree F for maximum soak time. The tub will stay hot while boating since Hot Tub Boat is equipped with small, diesel fired boiler which maintains the temperature of your choice. The sleek design of this boat ensures great stability even with 21000 pounds of water. This boat reminds us to HotTug, except that it uses wood-fired hot tub.
From : Hot Tub Boats
Photography : Cameron Zegers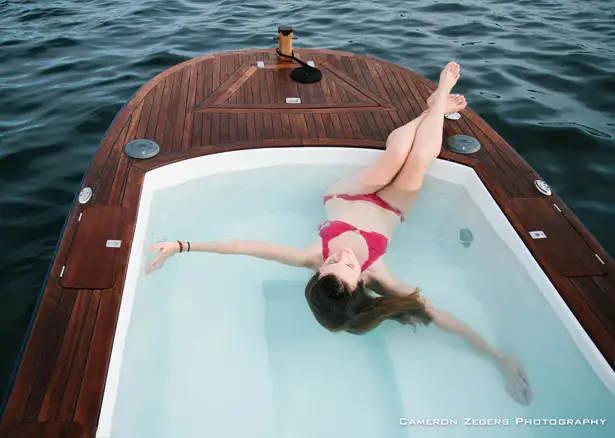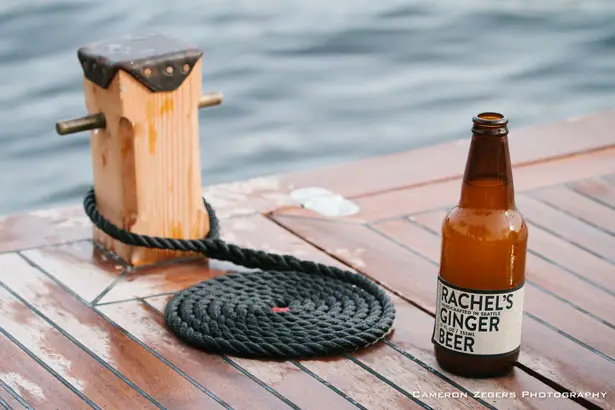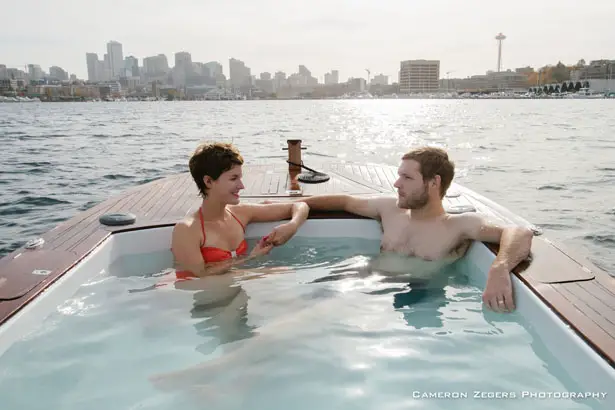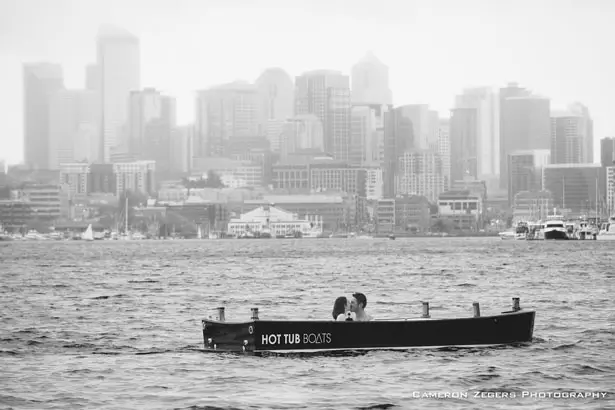 *Some of our stories include affiliate links. If you buy something through one of these links, we may earn an affiliate commission.