Crua Modus, it's not just another tent, it's a 6-in-1 camping system that you can keep in your backpack. Basically it's a tent but it also functions as a sleeping bag, air-mattress, flysheet, picnic blanket, bug mesh, and a hammock. One tent that delivers more than you need.
Crua Modus aims to provide with ultimate "choose your own adventure" tent, first you can start with Modus base. It integrates a self-inflating air mattress and pillow, including a zip-on quilt with waterproof base. [Pre-order]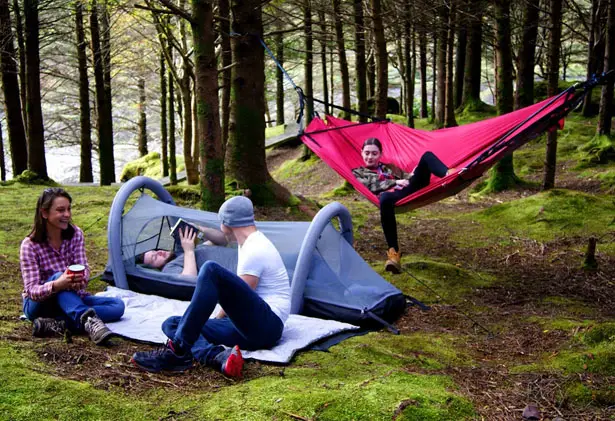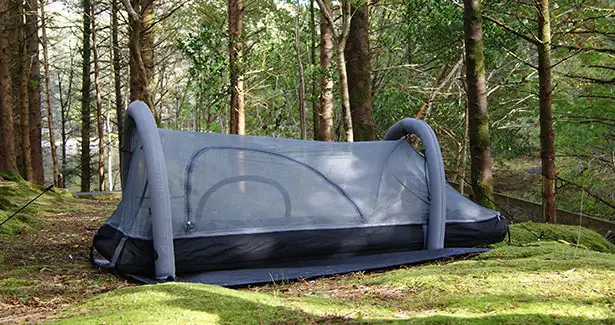 The next you can do to create a tent is simply add inflatable poles and bug mesh. It'll turn into a nice breezy summer tent while that bug mess zips straight onto the air mattress to protect you from those creepy crawlies. Even that inflatable poles are very light, you can pump it up in a flash then attach it onto the base when Velcro. By adding a flysheet, you can get protection from elements. This flysheet is waterproof, tough, reversible, and reflective, it helps to regulate your temperate in hot or cold weather.
When you're not using that flysheet, it converts into a hammock, enjoy swinging and relaxing in the trees. Just in case you don't plan to spend the night in a campsite, just one day outdoor activities, relax on that comfy air-mattress and use the quilt into a picnic blanket, keeping you warm and cozy. [Pre-order]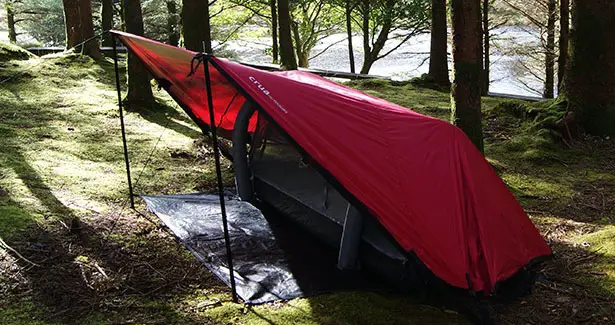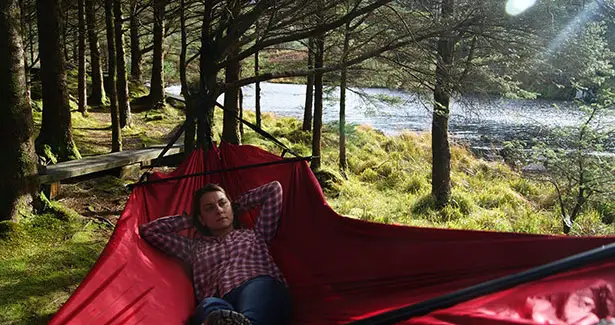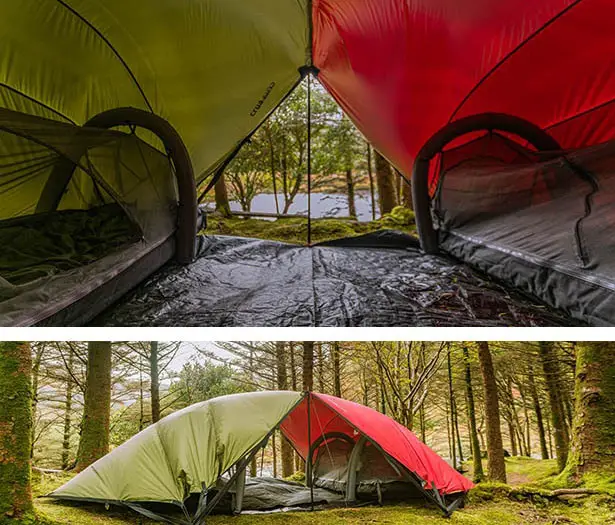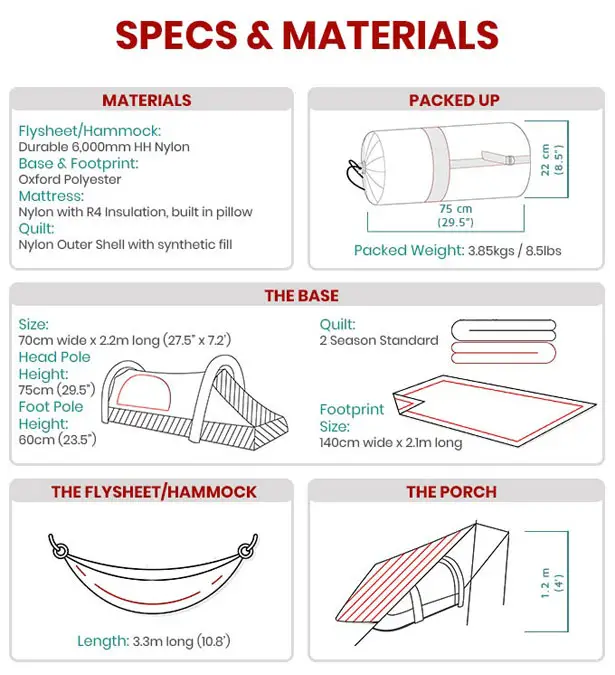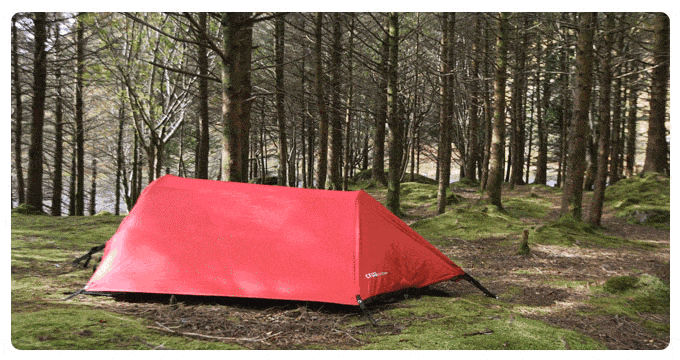 *Some of our stories include affiliate links. If you buy something through one of these links, we may earn an affiliate commission.