GoSun Flatware wants to eliminate those single-use plastic cutlery, as you know, plastic is one of major problems for the ocean and environment. This stainless steel cutlery encourages people to move away from plastic, it offers solution by creating a reusable product, easy to use, easy to clean, and easy to forget. This is the latest campaign from GoSun, a new style of reusable cutlery that sets into the footprint of a credit card and it's just 4mm thick. It's easy to slip it into your wallet, pocket, or bag, effortless to carry, just like your EDC.
The stainless steel spoon and fork slide out of their sleeves and transform into full sized utensils, they are perfect for lunch time, whether it's salad, soup, pancake, or meal. Once finished, simply retract and snap the utensils back onto its chard shaped container, this special container is designed to trap odor. GoSun Flatware set is made of durable stainless and disassembles for easy cleaning. [Pre-order]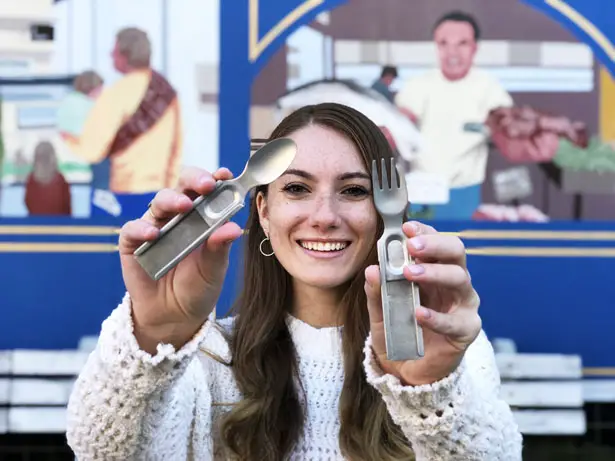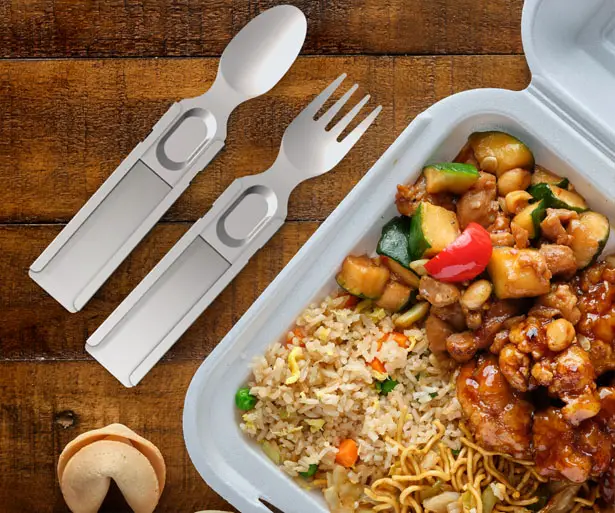 There's no excuse of using single-use plastic again, there are many better alternative out there, and one of them is GoSun Flatware. Plastic cutler is billions of dollars business yet they are made of inconsistent materials which are difficult to recycle than most forms of plastic waste. Good news is, European Parliament has decided to ban single-use plastics by 2021, GoSun is ready to provide you with a modern, thin, easy to use alternative. [Pre-order]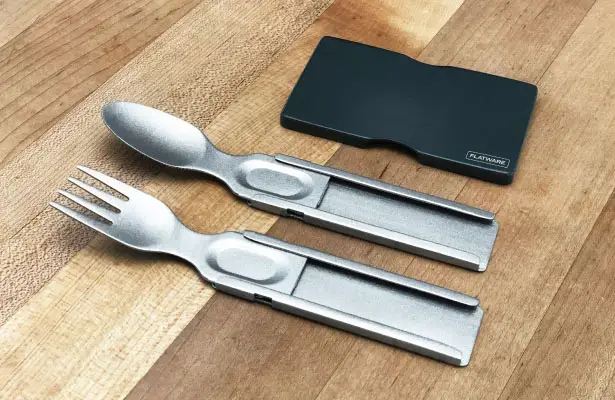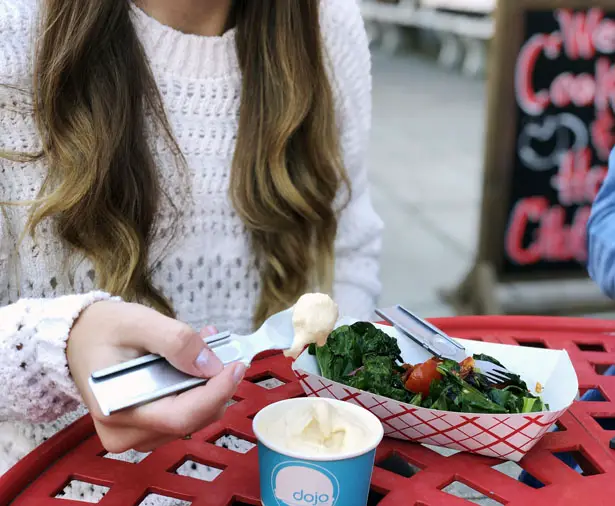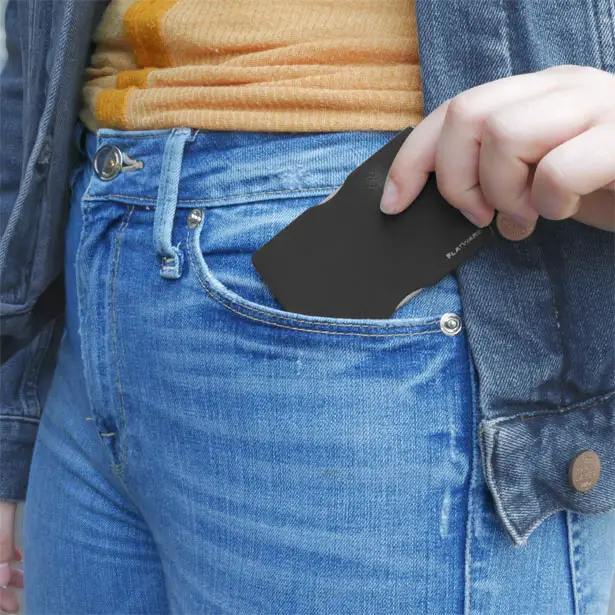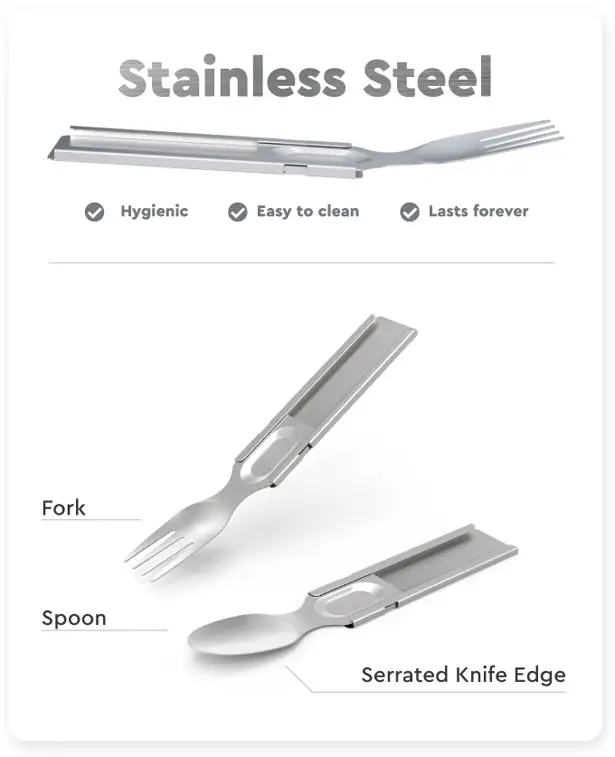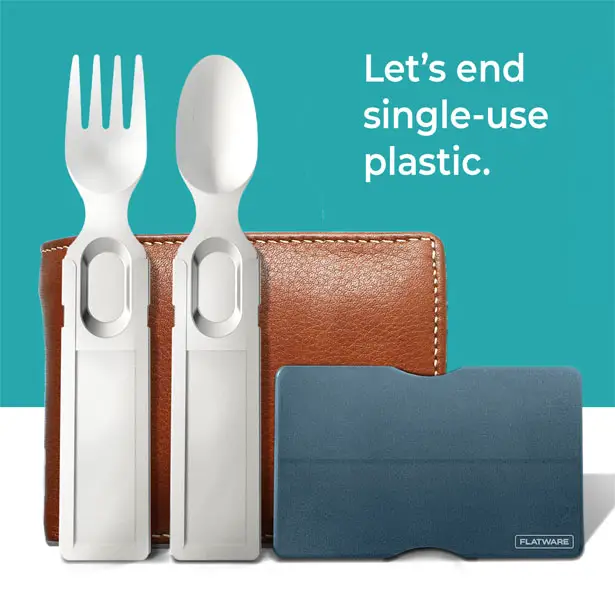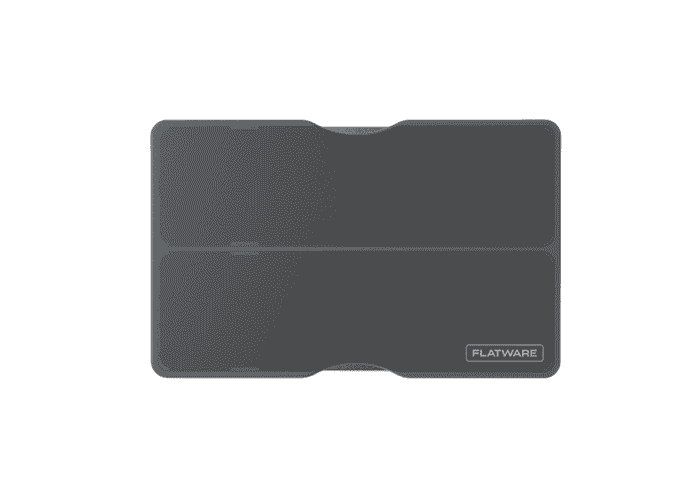 *Some of our stories include affiliate links. If you buy something through one of these links, we may earn an affiliate commission.