Good Hair Day Pasta, well, this pasta is housed in a unique packaging design. It's a clever food packaging where you can get to see beautiful women with beautiful hair which is actually pasta. The design has received numerous awards in 2016, and it looks like has gone into production by Italian brand, Vitaitalia. We really love that cavatappi box, where those thick, hollow pasta a.k.a macaroni turn into an epic hair. The simple white color and simple lettering help us to focus on the content of the box, pasta hair.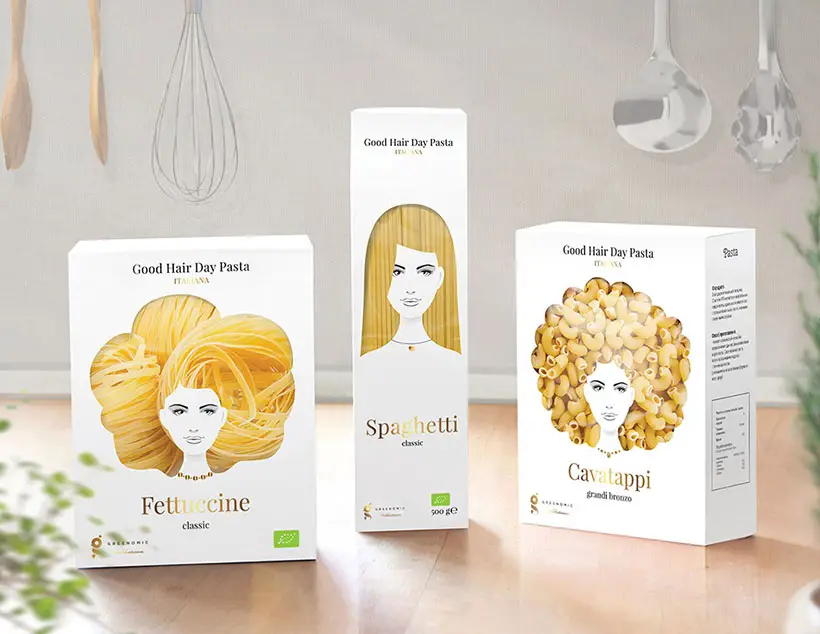 Nikita Konkin said that he was in love when he designed this packaging, it looked like that influenced him throughout the design process. Perhaps that's why each box represents beautiful woman with beautiful hair. The result is a creative series of packaging that would capture your attention simply by standing on the shelves.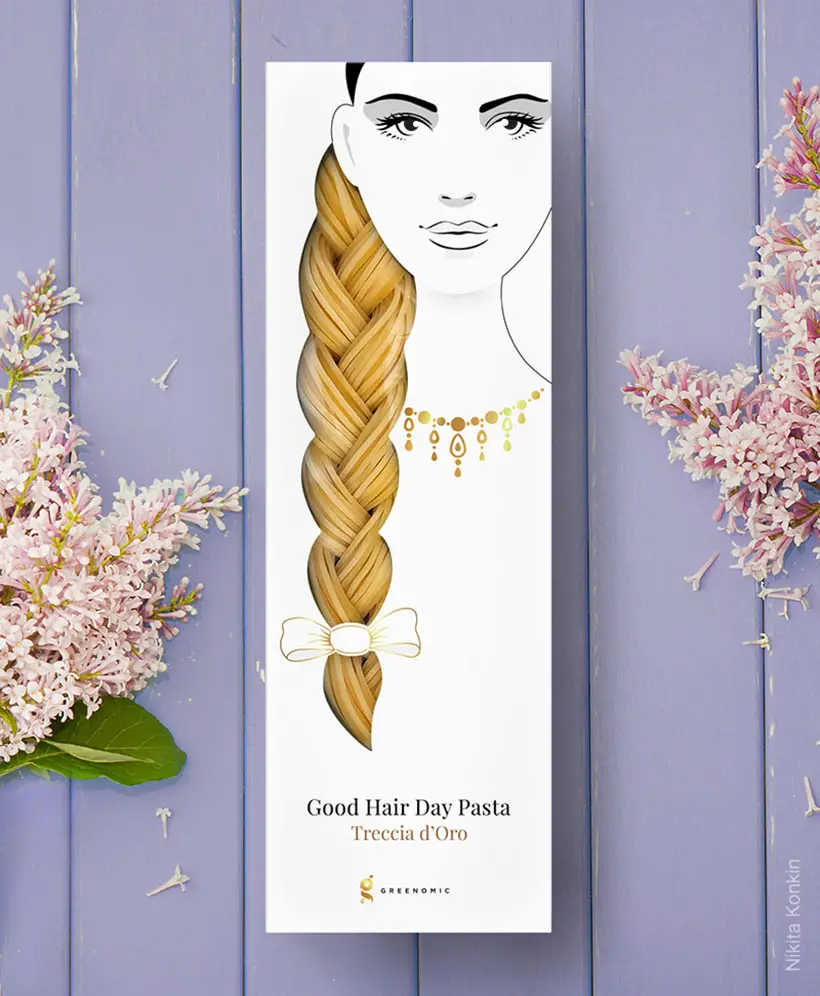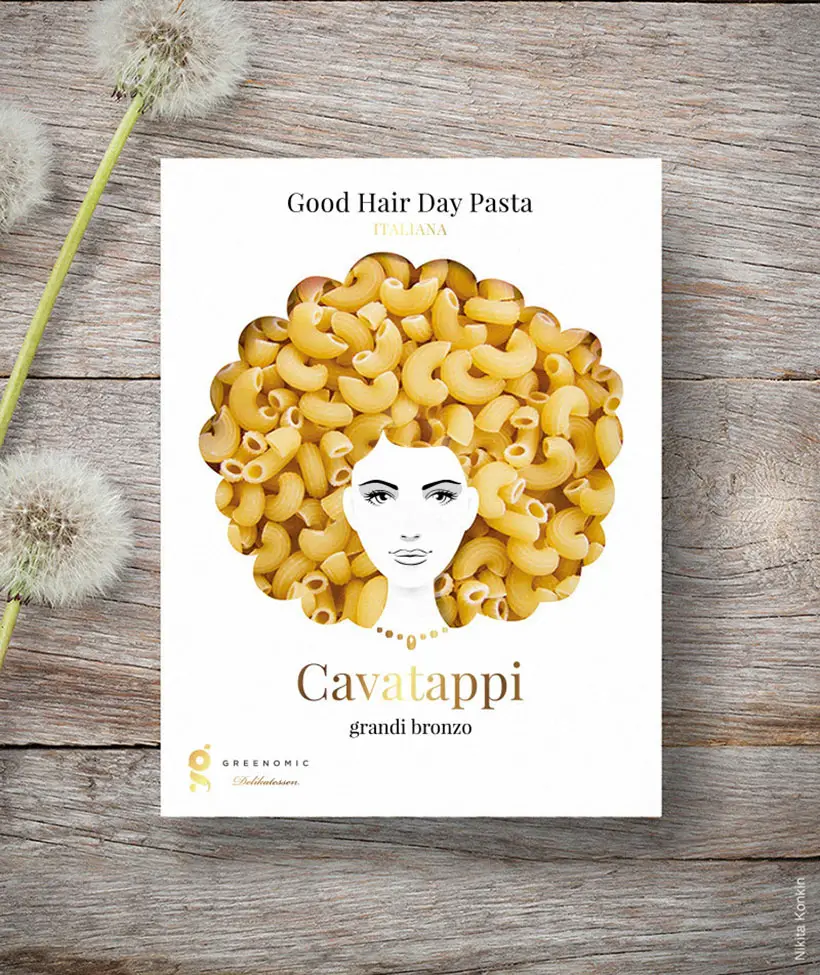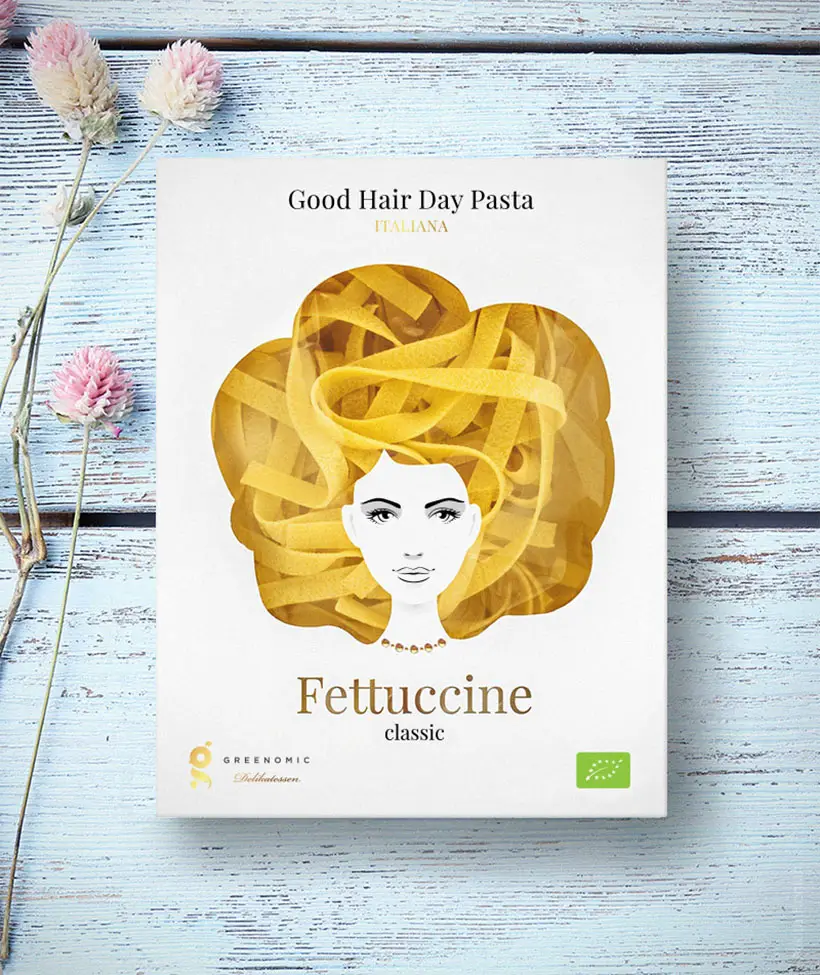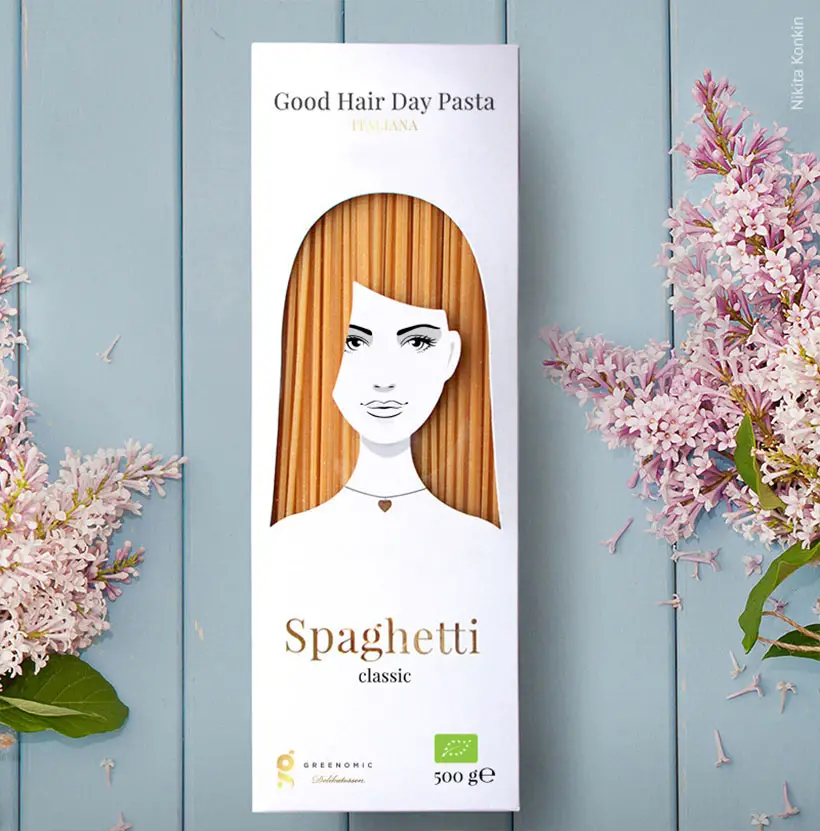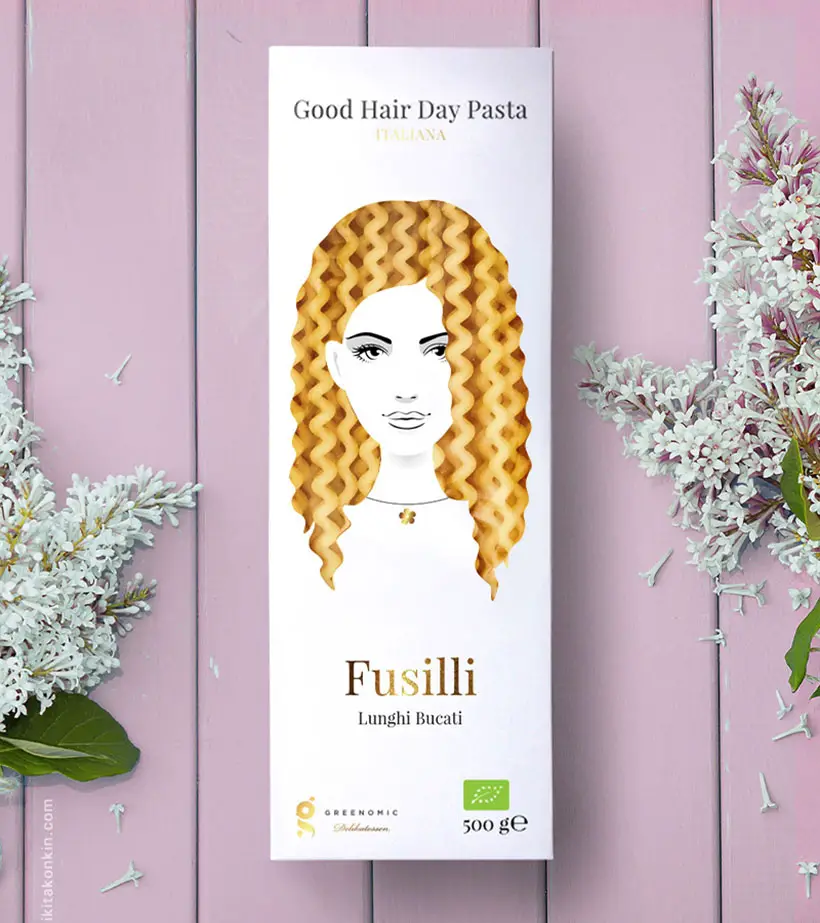 *Some of our stories include affiliate links. If you buy something through one of these links, we may earn an affiliate commission.