CraveDirect has sent Tuvie a Crave Curve Bluetooth speaker for a hands-on review. This company has been known for producing high-quality electric devices, you can read many satisfied customer reviews out there and this time, we got a chance to actually test one.
If you are a music lover who travels and party a lot, you probably have a portable speaker. Choosing the perfect Bluetooth speaker is important since the quality you choose determines the sound quality of music that you hear. There are many Bluetooth speakers on the market that feature long-lasting playtime, lightweight, compact and portable design. These speakers fill the room with a high level of clear sound and have the capacity to connect to other mobile devices, including smartphones and tablets. They are powerful speakers, with good connectivity (they are wireless), and very manageable and small in size. Undoubtedly, this type of portable Bluetooth speakers has become essential in our present world full of smartphones and tablets.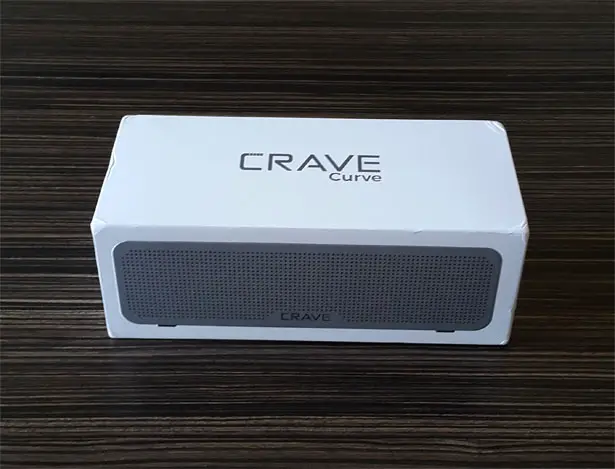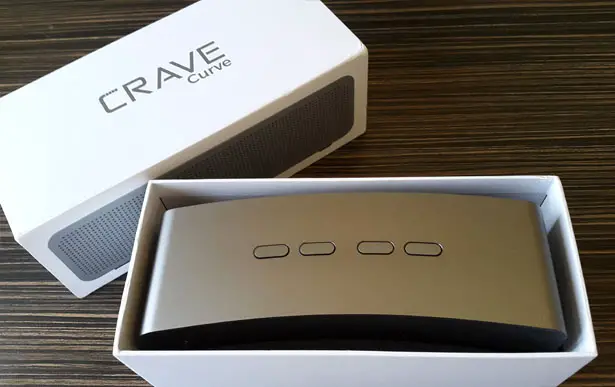 Crave Curve Bluetooth Speaker is not as small as chestnut speaker or x-mini capsule speaker, but the size also means better quality of sound. But just in case you prefer pocketable version, CraveDirect also has Crave Curve mini speaker.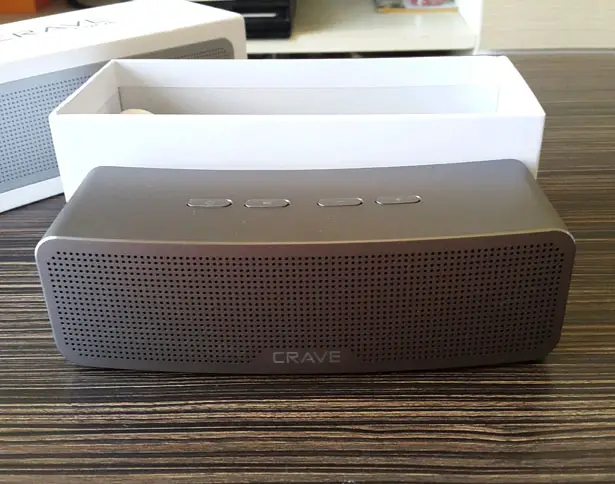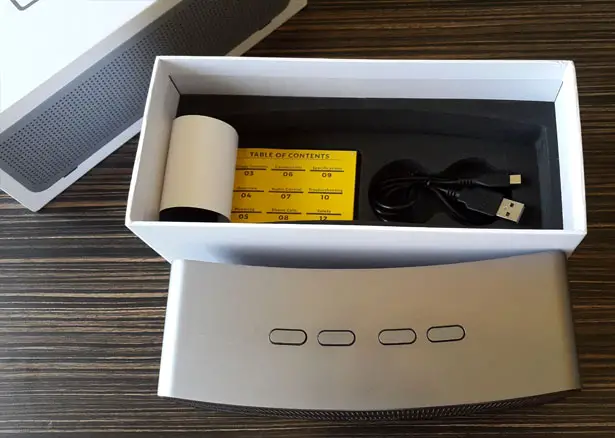 Crave Curve Bluetooth Speaker features compact and portable design, there are four buttons at the top to control the sound: Power, Play/Pause, +/- volume buttons, but unfortunately, there's no remote control. The Crave logo is elegantly printed on the front. The sleek body design is quiet elegant, the curved aluminum body allows the sound to spread in the room, a perfect speaker for your next party.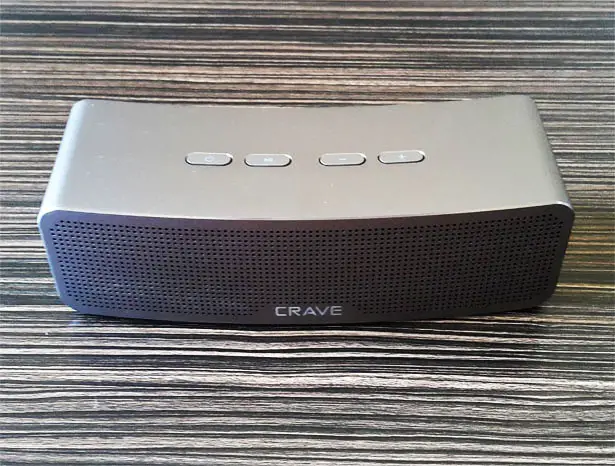 We really love that the base of Crave Curve Bluetooth Speaker has two rubber feet, it's small yet crucial details to prevent any surface from scratches, prevent vibrations while playing music, and also keep it balance. It also has a port for 3.5mm AUX to connect your music player directly and a Micro-USB charge cable.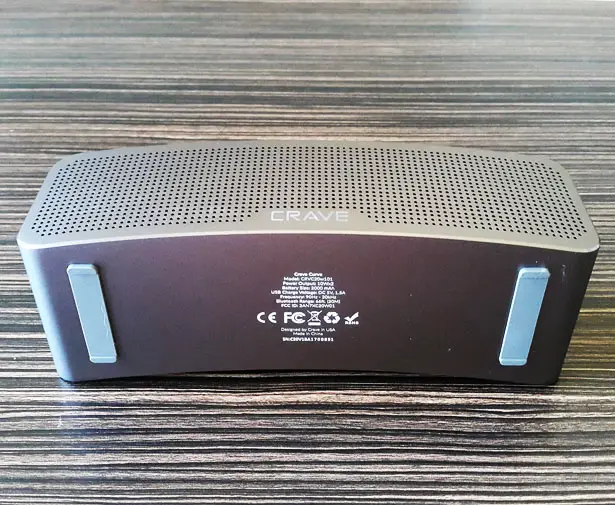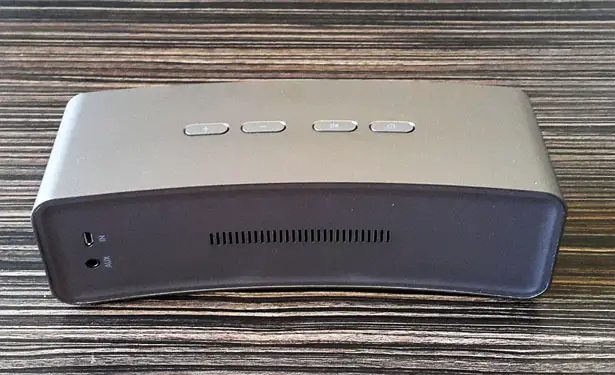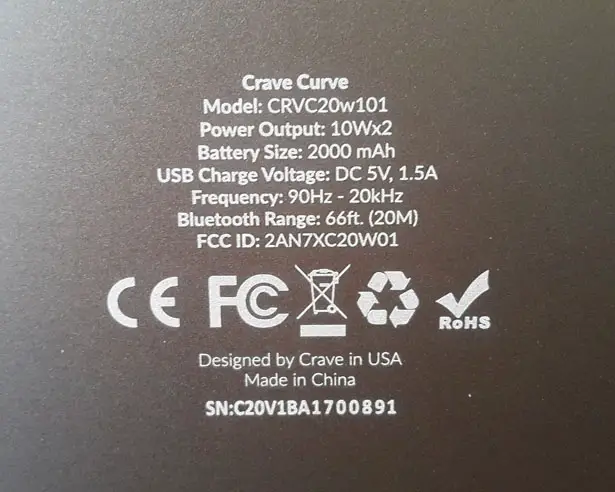 If this Crave Curve Bluetooth speaker stands out for something, it is for its impressive, clarity and deep, thumping bass with wide range thanks to dual sound drivers. The speaker is really powerful, so much so that many purists may not like it, but considering that you are probably going to use this model outdoors, it is just the best option you can think of.
This Bluetooth speaker continues to stand out for its wireless connectivity, HF technology and built-in microphone for answering calls. With these features, connectivity is made easier and more enjoyable. The built-in microphone will enable answer calls totally hands-free with Bluetooth connectivity. Not just that, you would be able to enjoy all your favorite songs on your phone or tablet by connecting it to the speaker.
I must say that this is a really portable Bluetooth speaker with a tremendous sound despite its compact size: the perfect model to carry everywhere. Besides, the duration of its battery is the best you can find in the market: a 10-hour rechargeable battery with a USB cable.
More images of Crave Curve Bluetooth Speaker: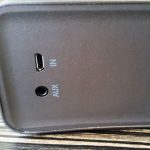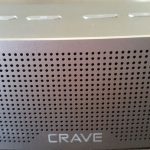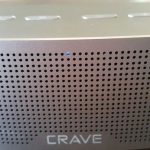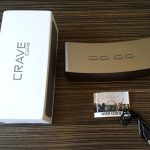 Crave Curve Bluetooth speaker specs:
High Fidelity Audio: This speaker features a powerful high sensitivity 20-Watt speaker that provides impressive sound with deep bass, exceptional clarity and undistorted. It has a perfect sound effect for playing music and hands-free calls. No matter how demanding it is, you will love the stereo sound of this Bluetooth speaker.
Hands-Free Talking: The smart speaker also features HF technology as well as a built-in microphone for answering calls totally hands-free with Bluetooth connectivity. It is the best option as a speaker to connect to your mobile phone or tablet.
Outstanding Battery Autonomy: Its rechargeable 2000mAh battery offers absolute long-lasting playtime. The fast-charging system completes within few hours, so you don't have to worry about running out of your device when you enjoy music: offers up to 10-hour battery life with an included fast-charging USB charging cable.
Portable and Compact: This durable speaker has a lightweight, compact and portable design that makes it the best option when you are on a go: you can take it everywhere, even outdoors.
Pros
Clear and impressive sound production.
Enhanced bass.
Curved design that improves the quality sound.
Outstanding battery autonomy.
Cons
No remote control. It would be easier to use a remote control, especially when we need to turn the volume up and down.
No screen display. It would be nice to have some information displayed on the screen such as the current song, battery, and volume level.
Crave Curve Bluetooth Speaker is a high-quality speaker with a built-in microphone for hands-free calls. Its 20-Watt speaker provides sounds with a high level of clarity and deep bass. Undoubtedly, many consider this wireless speaker to be the best option for any music lover because of its compact, lightweight and portable design. It's available for $30, at the moment we write this review, CraveDirect offers free-shipping with 100% satisfaction warranty when you purchase it directly from them. Also available at Amazon, this company really believes in their products, you have 30 days to request a refund when you're not satisfied with the speaker, buy it from this link.
Tuvie has received "Crave Curve Bluetooth Speaker" from our 'Ask for A Review' feature, where we receive test unit/product sample for a review.
*Some of our stories include affiliate links. If you buy something through one of these links, we may earn an affiliate commission.