Convenient Cavity bottle design takes the typical shape of our shampoo dispenser and adds a hole below the pump to make it much more convenient to use. The objective of this bottle design is to enable user pumping the shampoo out by using just one hand. With the newly designed shampoo dispenser, user can press down the pump using the thumb and slide the other fingers onto the bottle's cavity to stabilize it. Using typical shampoo dispenser, most users usually require both hands for this task, one to press the pump and the other one to hold the bottle in place. This actually can be avoided if you install wall mounted dispenser, but then again, not everyone likes it.
The other advantage of having a hole under the pump is that user can conveniently hang the bottle. In order to get those last remaining drops of shampoo, the bottom of Convenient Cavity bottle is designed with an inclined at a small angle to make the shampoo flows directly to the end of the pump pipe. This concept is one of concept design winners from Red Dot.
Designers : Bao Haimo, Piao Hailong, Liu Yuancheng, Miao Pengpeng and Xu Kun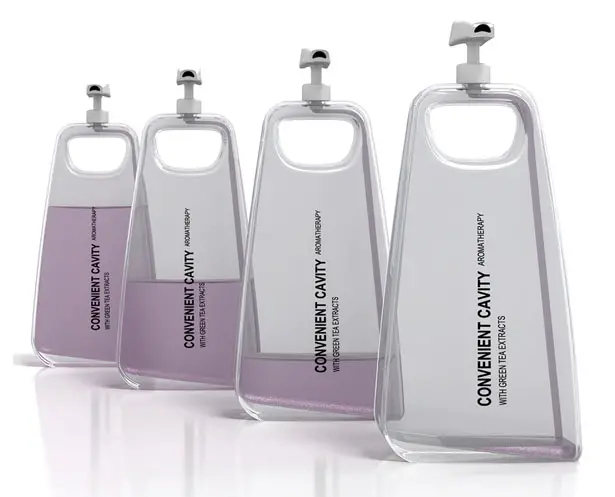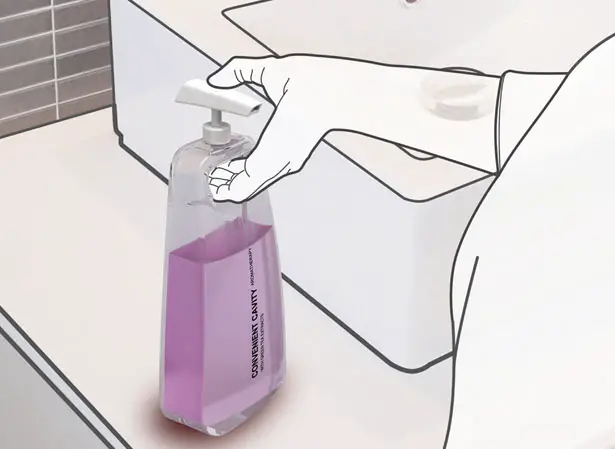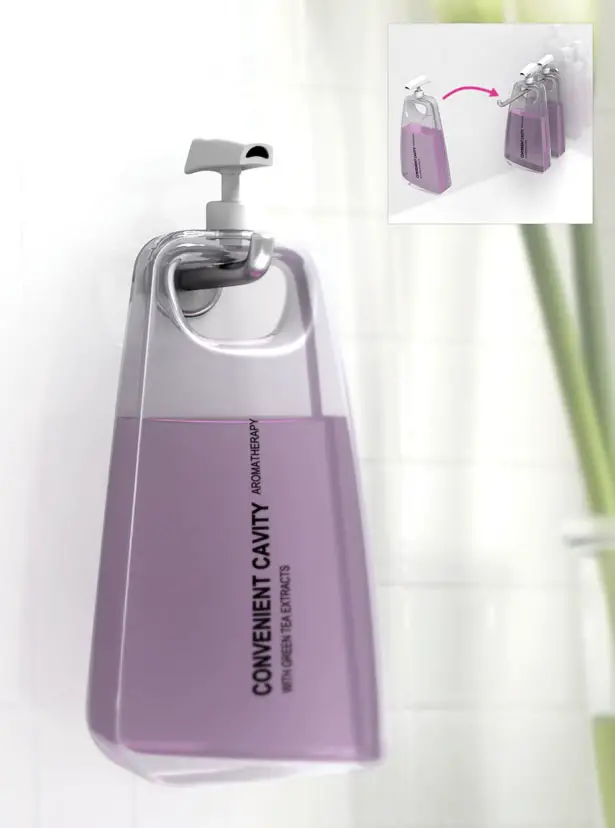 *Some of our stories include affiliate links. If you buy something through one of these links, we may earn an affiliate commission.