The Concorde yacht concept combines two different environments on its large 117m long and 13.5m high structure, the luxurious airplane Concorde and a villa with swimming pool, terrace and wide front yard. The front part contains a big salon with two spacious side wind deck where people can communicate with great natural landscapes. The long curved tail connects the cafeteria and the rear roof park, a great place to enjoy the time in swimming pool or stroll on big grass yards. This luxury yacht features 6 VIP rooms, equipped with beautiful sea-sight terrace which is connected to the roof park. The rear part of the yacht is the most attractive spot for fun and excitement with a huge half-round beach where people can take a sunbath, play volleyball and swim.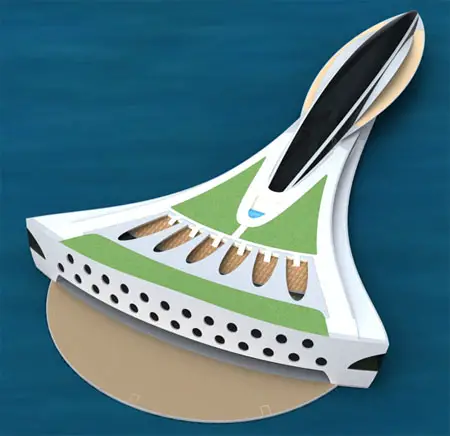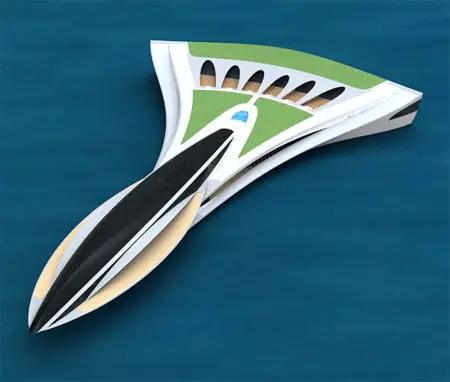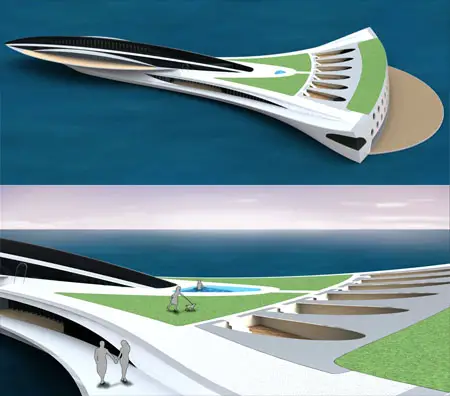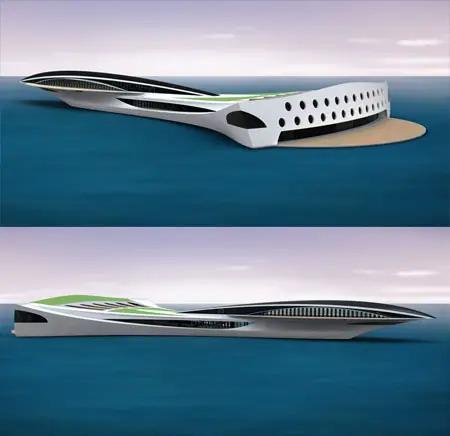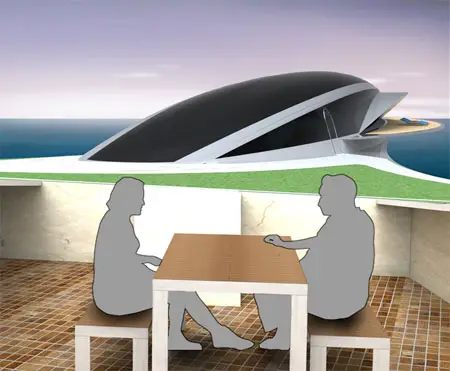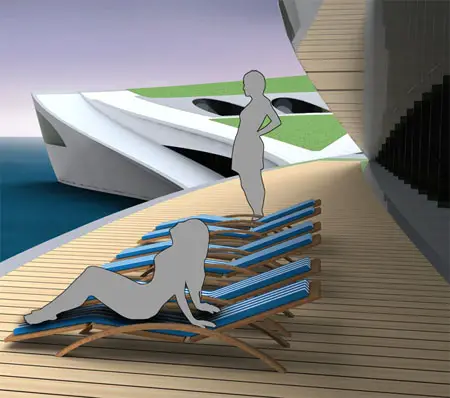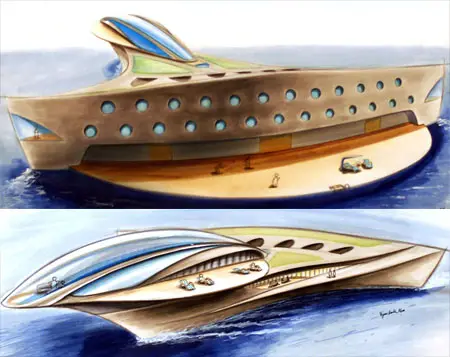 Designer : Hyun-Seok Kim
*Some of our stories include affiliate links. If you buy something through one of these links, we may earn an affiliate commission.