Commute-Case looks like an ordinary briefcase when carried around, but actually, it's nothing but ordinary. Starting out as a standard briefcase, you can fold out to transform it into an electric personal vehicle when you need to commute in urban environment.
As a briefcase, it only measures 18"(L)x13"(H)x4"(W), you can deploy it in less than 10 seconds by pressing a button. It only weighs 27lb, so it's pretty lightweight and highly portable. This battery powered vehicle can run up to 25 miles with a top speed of 12.5 mph on a single charge, it is able to accommodate up to 275lbs load. It's an environmentally friendly vehicle with non fossil fuel technology and stylish appearance.
Designer : Green Energy Motors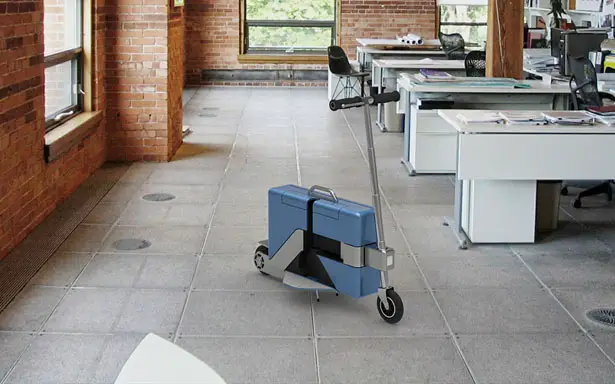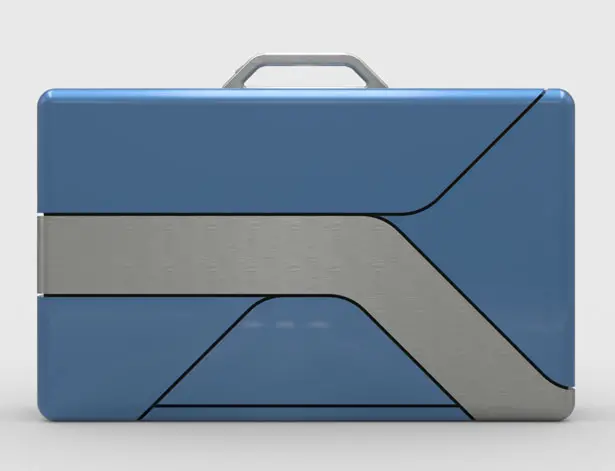 It's an ideal hi-tech dual functioning device to carry along your next daily commute whether by train, city bus, subway, or your personal car. The compact size allows it to be stowed under bus/train seat or inside car's trunk. You don't need to perform complicated procedure to change this unit from briefcase mode to ride mode, pressing a single button does that, you can quickly ride it after getting off bus/train to move without hassle to your destination. Traffic jam or parking space will no longer be an issue here.
Commute-Case doesn't only look like a briefcase but also performs as a briefcase, you can place your laptop, tablet, pens, documents, or lunch in its internal compartment. Just in case you're not in the mood to ride it as a scooter, you can pull it as a trolley, the steering doubles as handle as you pull it into your office building, elevator, etc. It will be available in spring 2014, you can choose from 8 designer colors ranging from jet black, metal flake gold/silver, purple, green, blue, red, and pink. It's legal to drive in all 50 states, you don't need any vehicle registration or driver's license, but we still don't know about the price.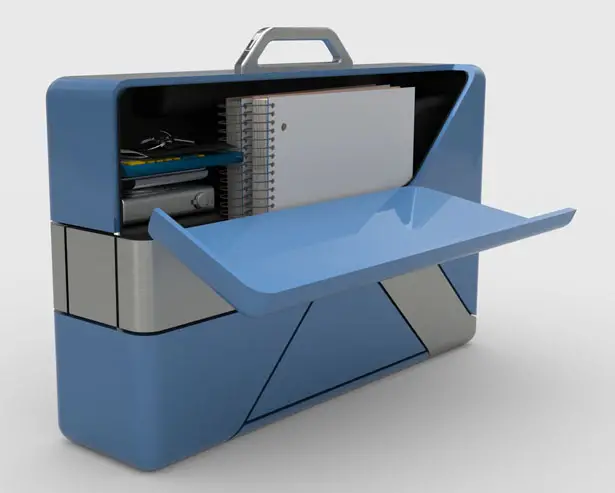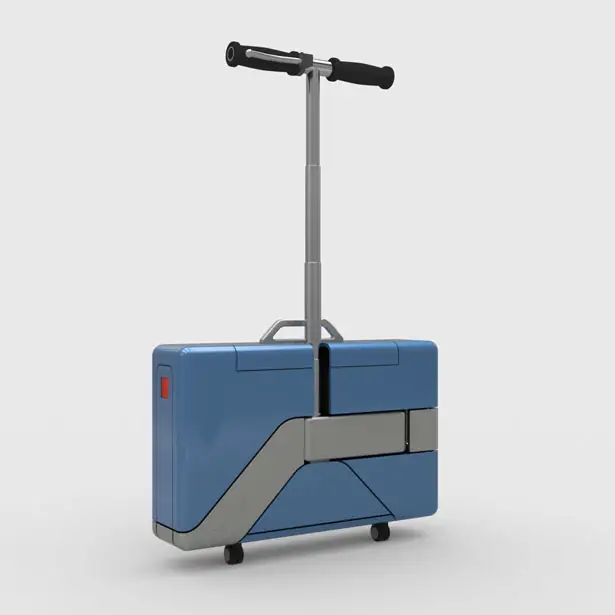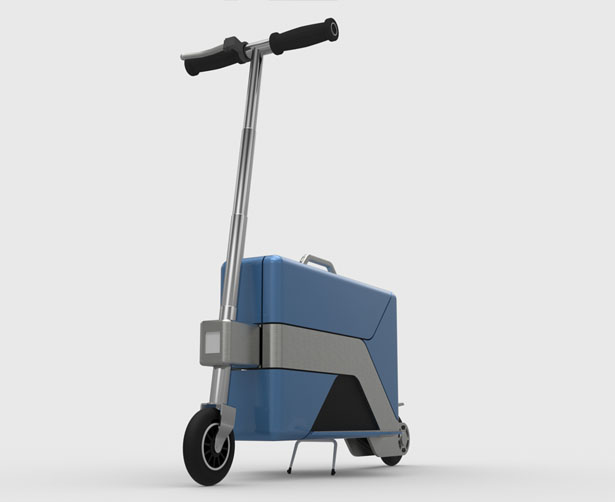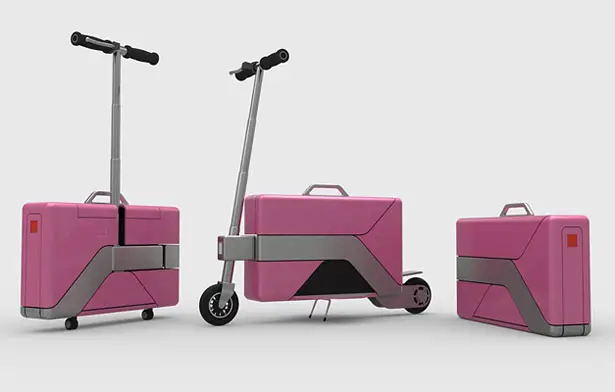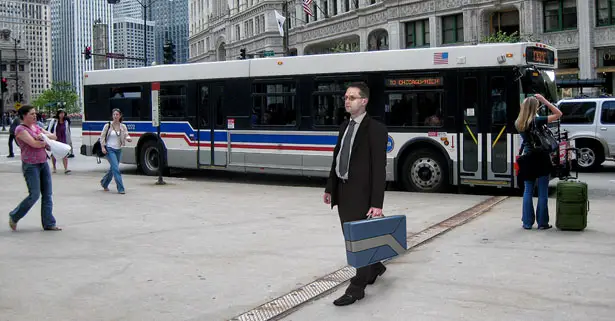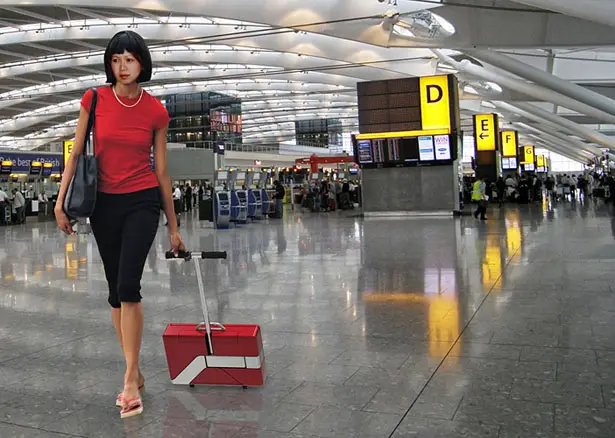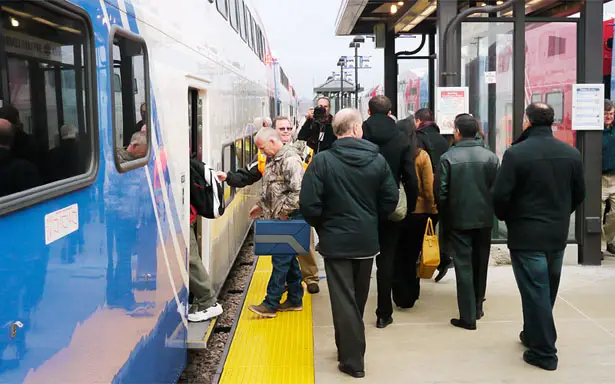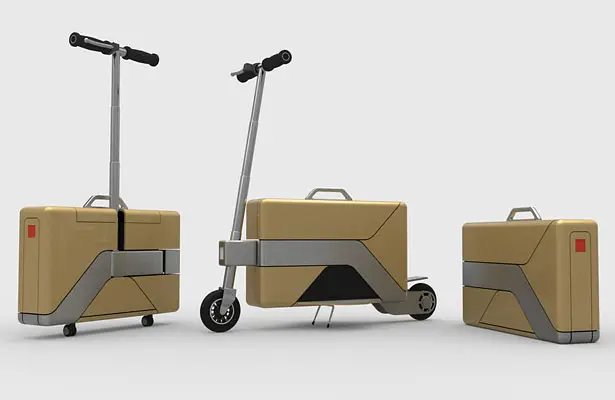 *Some of our stories include affiliate links. If you buy something through one of these links, we may earn an affiliate commission.