COMB dump truck has been designed to revolutionize construction industry with its modern design and high tech system. It incorporates an autonomous GPS control system and smart tray-changing technique for more efficient work progress. This new vehicle architecture will set a new standard for a dump truck.
The idea was based on how inefficient operational procedure of conventional dump truck. It takes a lot of time for the excavator to load while the truck sits idle, then when the truck loads the dump, the excavator sits idle, waiting. An efficient workflow shouldn't involve idle periods.
COMB works completely independent, thanks to its autonomous GPS control system and tray-changing tech. The main inspiration of how this concept works was based on the super efficiency of ant network. Each truck has 2 or more stackable trays, while the truck drives to the loading area with empty tray, the excavator can continue to load the other tray. When COMB puts the empty tray down and prepares to pick up the other tray, by that time, the tray is already fully loaded. It works just like that over and over again, no time is waste.
Designers : Rostyslav Akselrud and Philip Schütz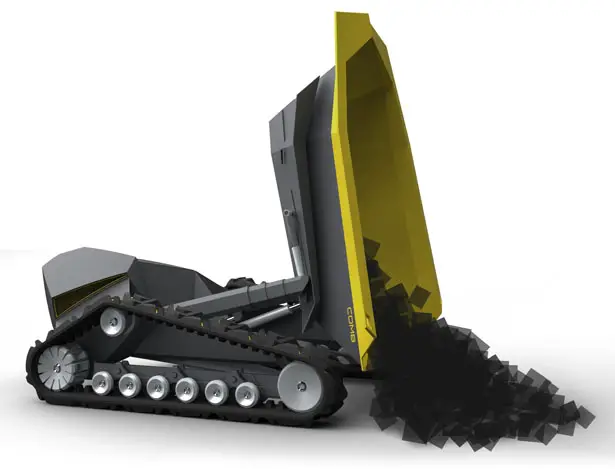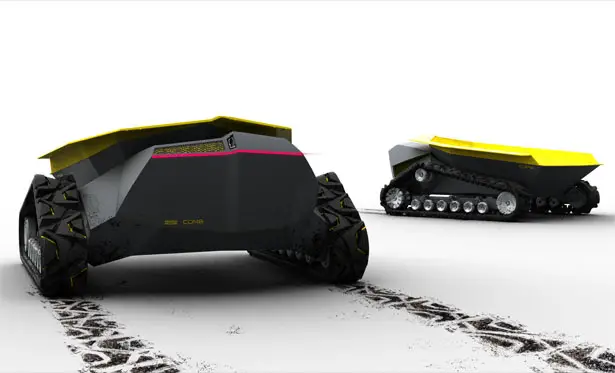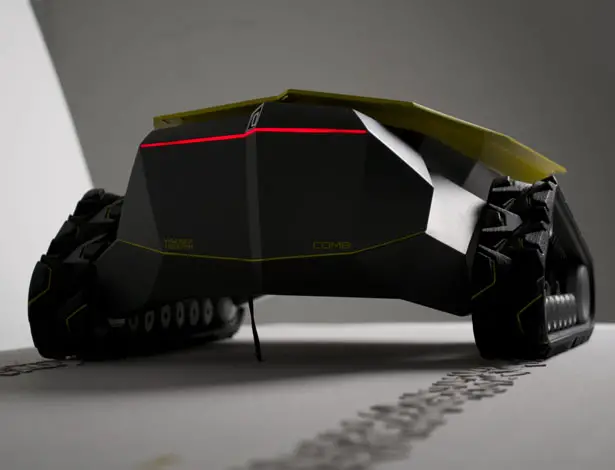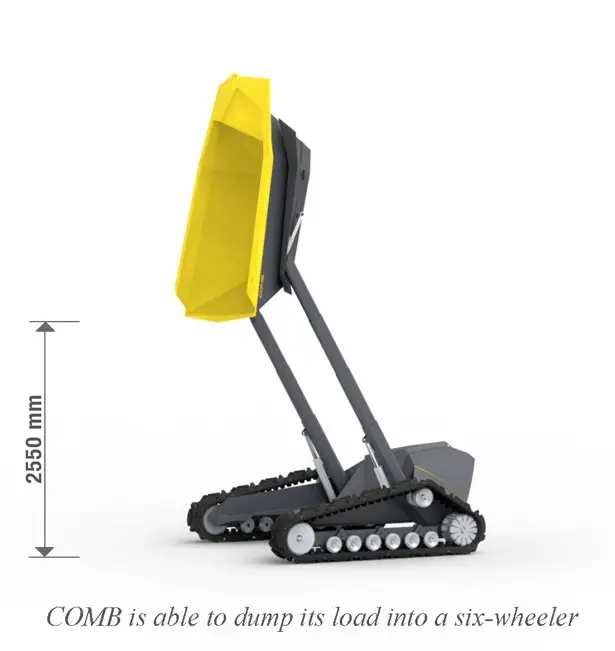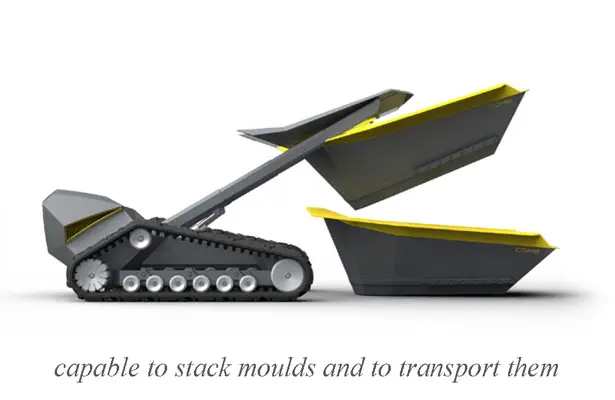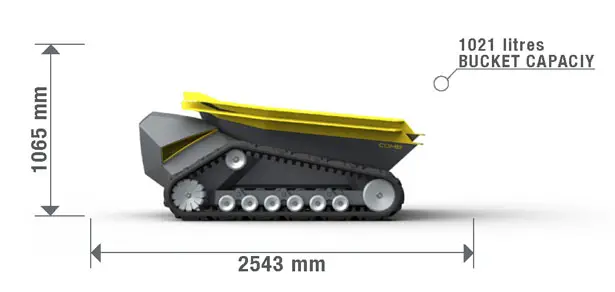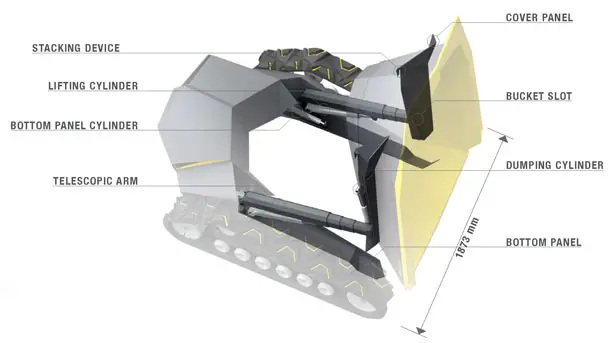 Click above image for bigger view
*Some of our stories include affiliate links. If you buy something through one of these links, we may earn an affiliate commission.