CODECASA JET 2020 Superyacht combines tradition and creative virtuosity. This superyacht promises innovative transportation that will amaze and surprise you with its style evolution, aiming to set new trend in the yacht industry.
The sea and the sky doesn't have to meet on just the horizon, CODECASA JET 2020 superyacht represents when water and air meet to become your reliable transportation. Boasting 70meters of length, this yacht has been designed with stylistic features borrowed from the aviation industry. The aerial lines were born from Mr. Fulvio Codecasa's insight and hand, this project wants to break the typical lines of maritime tradition as well as yachts built by the Viareggio Yard.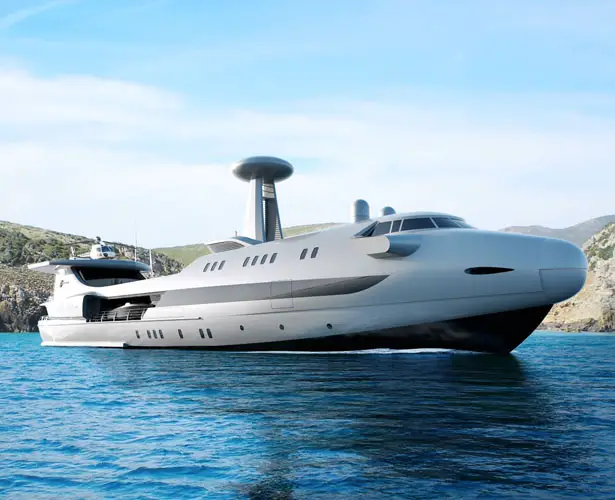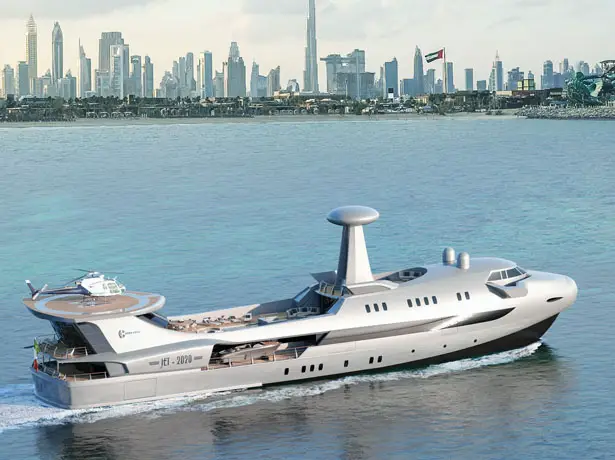 CODECASA JET 2020 yacht by Codecasa Yachts was inspired by typical aviation lines, transported into nautical sector. The result is a unique yacht that's never been seen on the sea before. It has clean and minimalist lines, yet the exterior and interior spaces are huge. The forward section features a solid and rounded shape, just like the cockpit of an aircraft that opens like the bow of a Cargo, giving you access to the mooring area. It is also lightened by the central body with a remarkable size of Sun Deck (a total length of 20 meters and a width of approximately 10 meters), accompanied by comforts and facilities you need to live and relax in the sea, such as 6x2m swimming pool, large sunbathing mattresses, and a covered Gym.
The sun deck extends until the aft section of the yacht, it develops vertically in a solid shape, recalling the tail of an aircraft. The skylounge features large glass windows at 3meters height, it accommodates Salon and main dining room. The owner's suit is located in the main deck bow area, while guests are accommodated in four sumptuous cabins in the lower deck. The crew area is located at the forward area.
In a continuous suspension, between waves and clouds, there's a helipad for a helicopter of medium or large size astern, it also has a double tender area on the sides amidships with air inlets recalling a jet engine.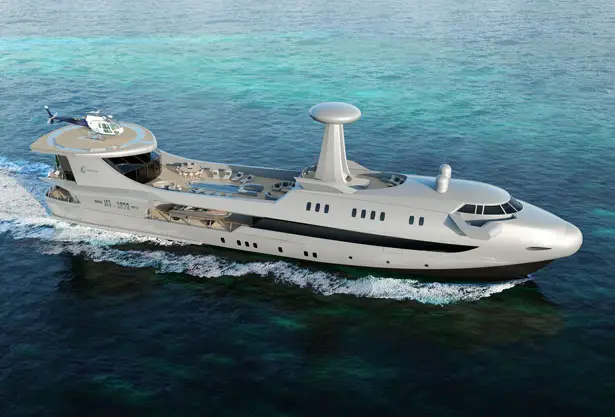 *Some of our stories include affiliate links. If you buy something through one of these links, we may earn an affiliate commission.