Most of the people wish to have something peculiar and unusual about their stuffs. If you are one of them then this clown sofa would definitely add up to your interest. This clown sofa imparts a very peculiar look with round big head at the top and two rabbit like long ears. However, its comfort can never be challenged as its seat is made up of high quality cushion with a very luxurious blue colored covering. It could be placed in your dining hall or drawing room where it would catch up the eyes of your guests.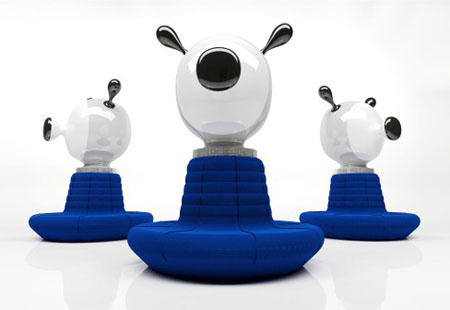 Designer : Jaime Hayon
*Some of our stories include affiliate links. If you buy something through one of these links, we may earn an affiliate commission.