With increase of vehicles on roads, it is but naturally shrinking the parking and the road space available for cars. Add to that the depleting natural resources, auto makers are trying to make concept cars that addresses both the problems. The 2-seater CityAnt seems to be a derivative of this thought as the vehicle runs on electricity. As per the designers it is an amicable solution for short distance rental service which can run on self service model which shall be controlled with membership. Looks wise it's cute and the addition of alloy wheels is a boost in the overall look and feel of the car.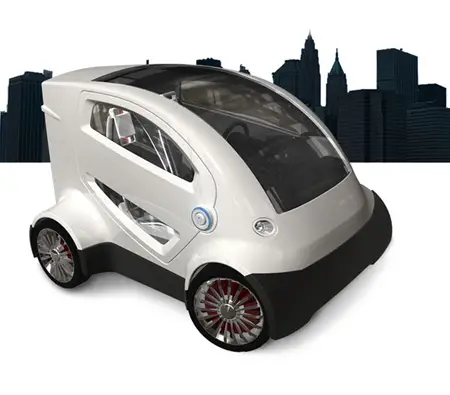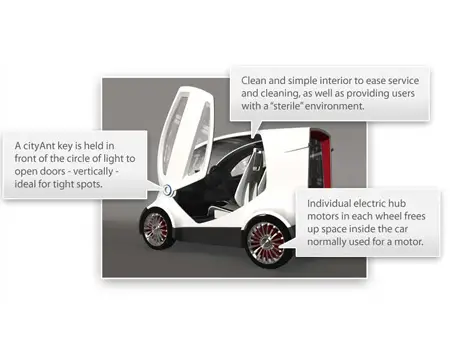 Text from the website:
cityAnts is a car rental concept which is mainly self-service, much like city bicycles. Subscribers can pick up and deliver cars at cityAnt stations in city.
The cityAnt cars are electric and charged at the stations when not in use. Usage is charged by the hour. The cars hold 2 people and some luggage. Also available is custom trailer with additional space and battery capacity. The cars have integrated bicycle racks for 2 bicycles.
cityAnts are mainly intended for quick and flexible use, but a booking service is also available. To maintain the flexibility of the concept, only 50% of the cars at the station is available for booking.
A touch screen interface at the cityAnt stations display the amount of cars currently available. The user holds the cityAnt key in front of the display, enters a pin code and estimates rental time. A sufficiently charged cityAnt is automatically elevated from the underground car storage and is ready to use.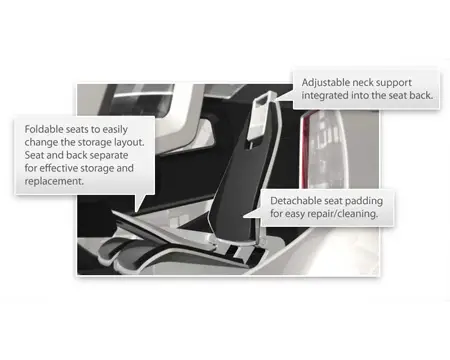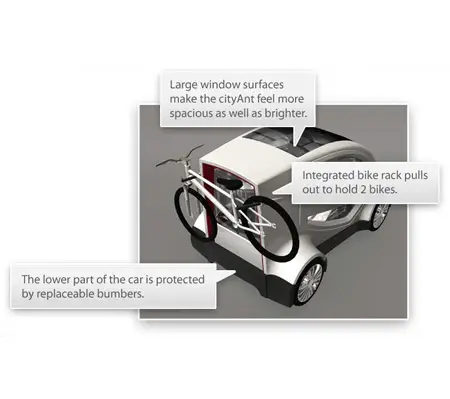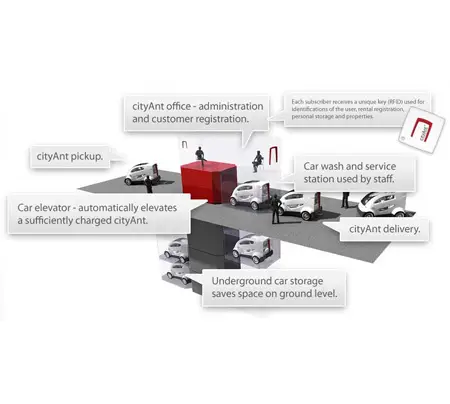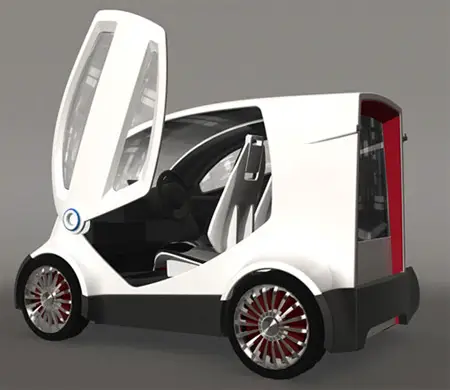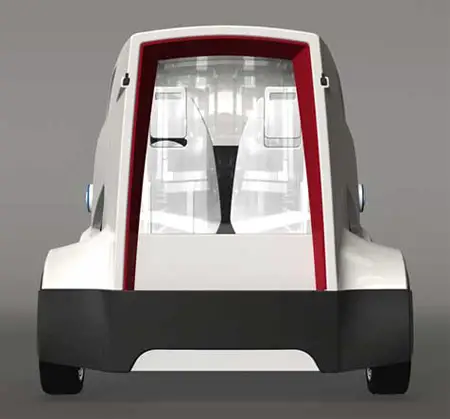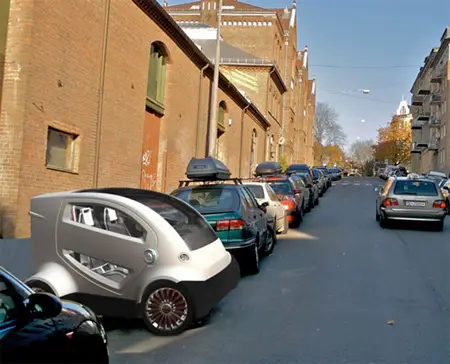 Designer : Christian Sornes, Erik Lorange Meyer, Erik Horn, Andreas Sorensen, Oivind Roise, Oyvind Ostmo [CityAnt]
*Some of our stories include affiliate links. If you buy something through one of these links, we may earn an affiliate commission.