Due to very positive reception from the public, Citroën decided to take My Ami Buggy EV Concept into production. In less than 15 minutes, Citroën My Ami Buggy EVs sold out. Each consumer will get their own exclusive version as each one comes with a "My Ami Buggy ULTRA SPECIAL LIMITED EDITION" plate, numbered from 1 to 50. The plate is fitted on the right-hand side of the dashboard. It's the perfect safari-style vehicle to enjoy summer, it would please all beach-going enthusiasts.
Citroën My Ami Buggy EV is designed with a convertible roof, it has no doors that allow passengers to feel freer while enjoying silent driving in electric mode. This compact vehicle combines elements from My Ami Pop and Vibe versions, this special edition represents the spirit of adventure and pleasure of displaying one's style in total freedom.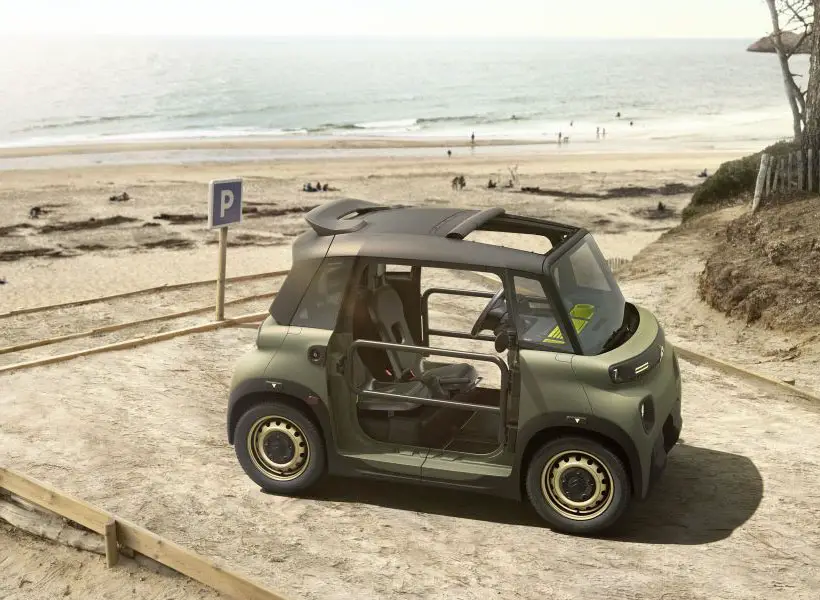 At first sight, Citroën My Ami Buggy EV comes with new color of the bodywork, that tinted khaki material is in perfect harmony with the spirit of nature, it invites you to get out and enjoy the open air. Even though it's a compact car, the front faceplate and light trims, wheel arches and rocker panels on the sides, including rear spoiler, together they give muscular appearance. The center of the wheels features emblematic Citroën chevrons, including that black-tinted accessories, they create the sense of robustness. Those yellow decorations also provide bright and cheerful look.
When you feel like it, open the roof to make the most out of outside environment, feel the wind blowing in your hair, breathing in the fresh air. The convertible roof is crafted with protective fabric which is roll-uppable, waterproof, and UV-treated. It is able to protect the driver and passenger from direct sunlight as well as bad weather. It's an ideal electric vehicle for those who have free spirits and love outdoor activities.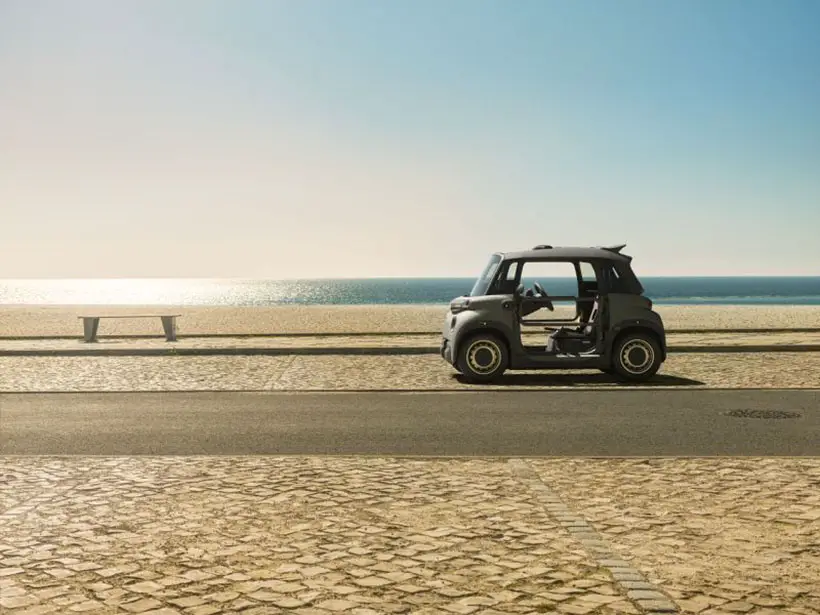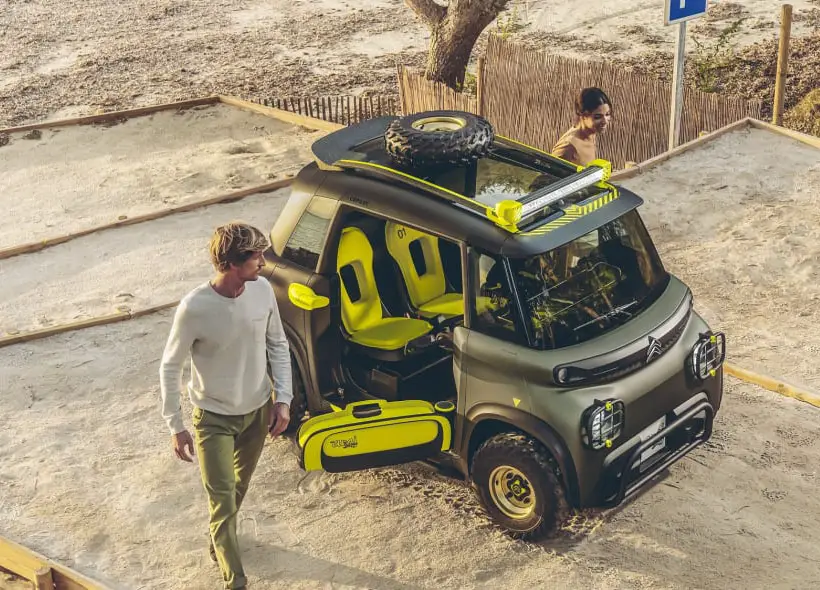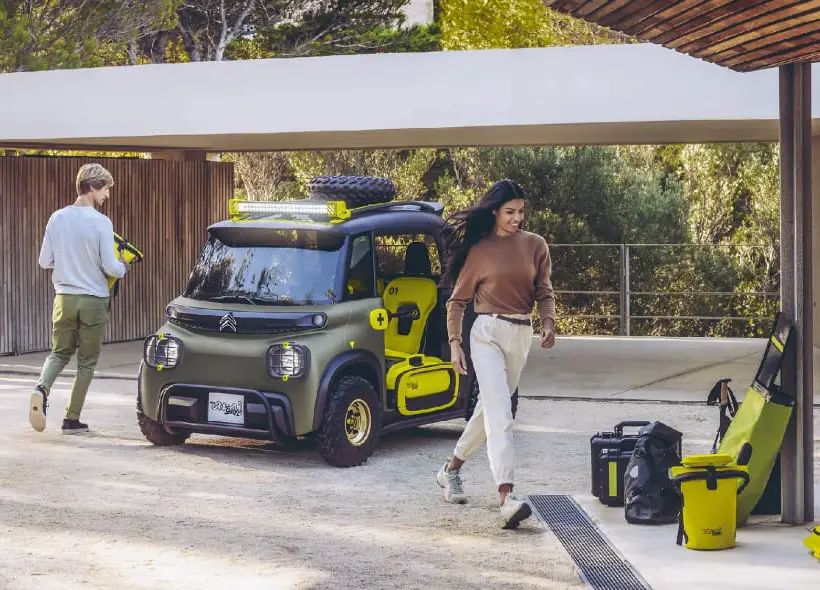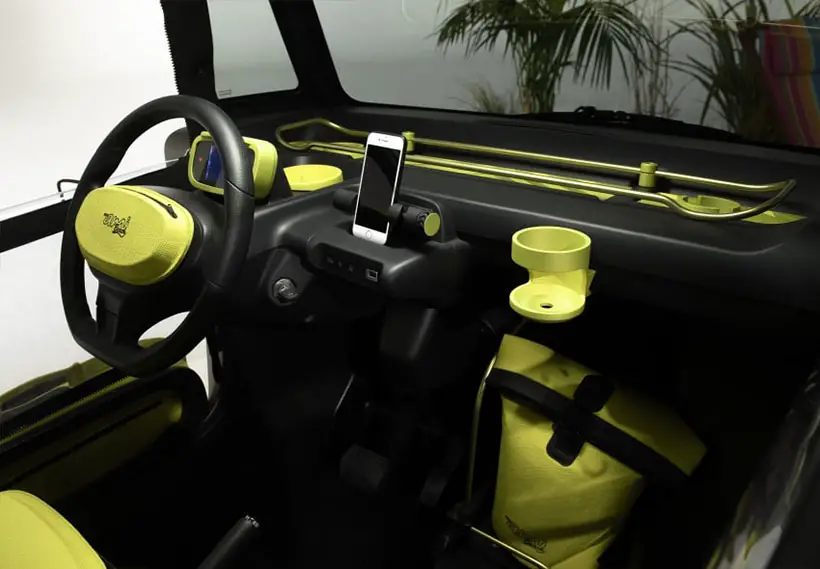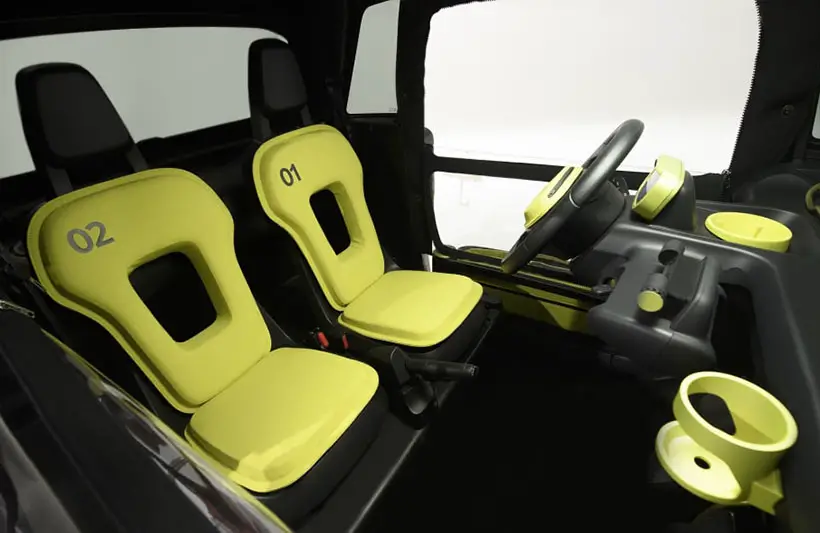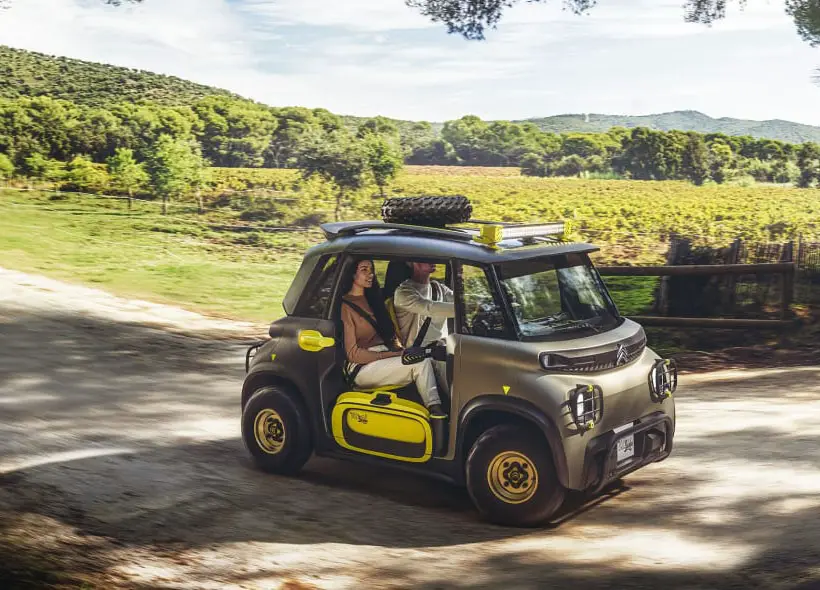 *Some of our stories include affiliate links. If you buy something through one of these links, we may earn an affiliate commission.