Inspired by the history of the brand, e-Mehari has been designed based on the 1968 Mehari but a bit squarely on the future. It features bright color options, all-electric 4-seater cabriolet with modern and cool styling and through new stage of partnership with the Bolloré Group, Citroen is confirming its ambition to bring cheery, optimistic vehicle to the market.
e-Mehari is a stylish, offbeat, and even sassy new model by Citroen, it is in tune with the company spirit. Designed specifically to appeal to customers who look for alternative vehicle with positive outlook on life, attentive to trends and to the environment. As you can see that the exterior reflects Citroen's positioning, where the style cues of this brand are highly visible including that expressive gaze with dual headlights, unique design that features full, warm contours, and smooth lines with smiling front end. This charismatic characteristics is also accompanied by radical color choices, for the body, you can choose blue, orange, yellow, or elegant beige. Two roof colors: black and orange-red while the interior trim offers 2 color choices: natural looking beige and a high tech orange-red with central pattern inspired by water sports.
Designer : Citroen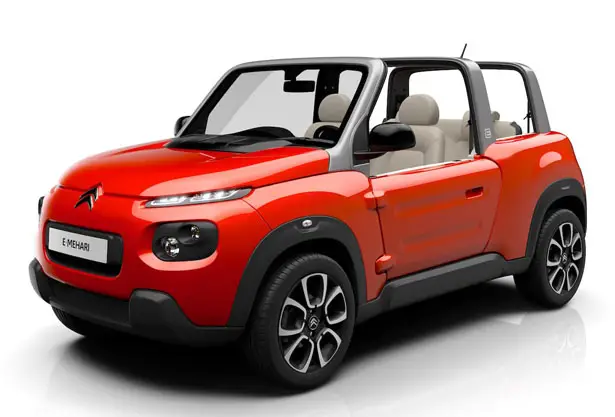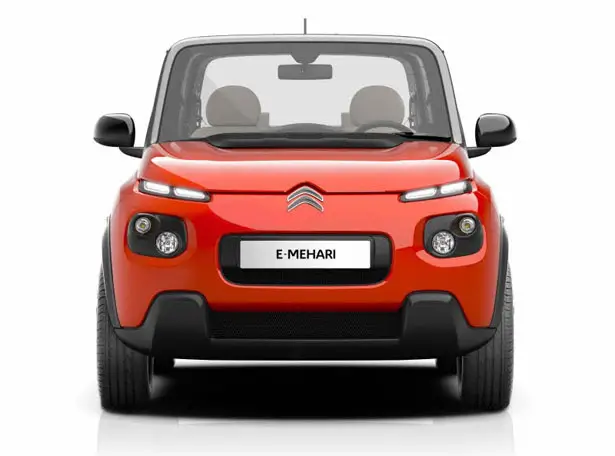 The raised body with touches of black provided by the wing extenders, lower valance, and bumper. It's a clear indication to the world of fun, just like the iconic Mehari that was born in 1968. Even though it looks like a simple vehicle with relaxed design, e-Mehari is equipped with advanced technology. The battery technology is based on the expertise of France's Bolloré Group, its LMP batteries give e-Mehari a long range with great performance, reliability, and security. This car can reach a top speed of 110 kph with a range of 200km in the city.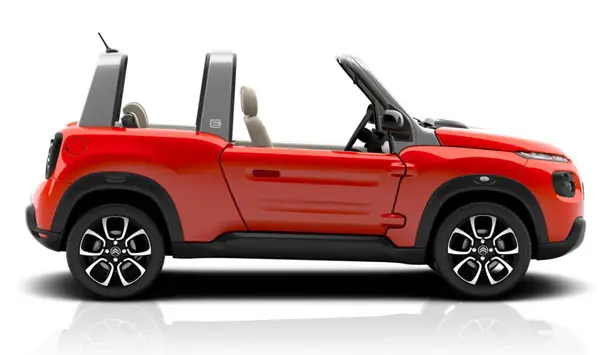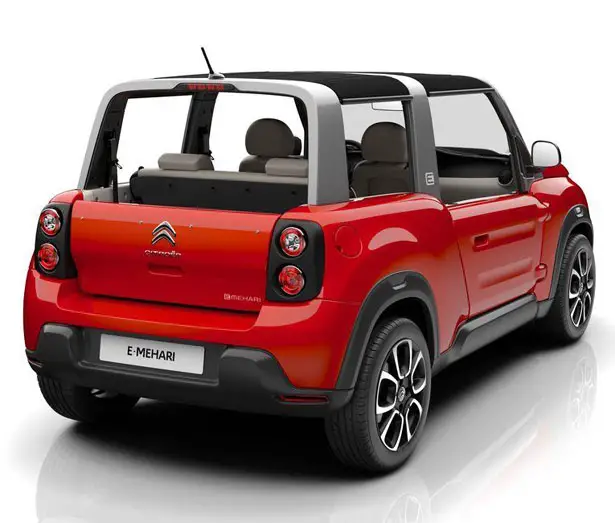 *Some of our stories include affiliate links. If you buy something through one of these links, we may earn an affiliate commission.