Citroën Ami One Concept wants to free up urban mobility for everyone by providing autonomous, shared journey. This futuristic vehicle offers 100% digitalized and customized customer journey with ease and freedom to use. Ami One has been designed to operate as alternative to public transport such as bus, metro, or tramway. It's a compact two-seater vehicle that provides passengers impressive agility in urban environments, the closed cabin protects passengers even from bad weather. It's a license-free vehicle and accessible for everyone from the age of 16 (European countries average/according to the legislation). Ami One wants to give you the freedom of movement.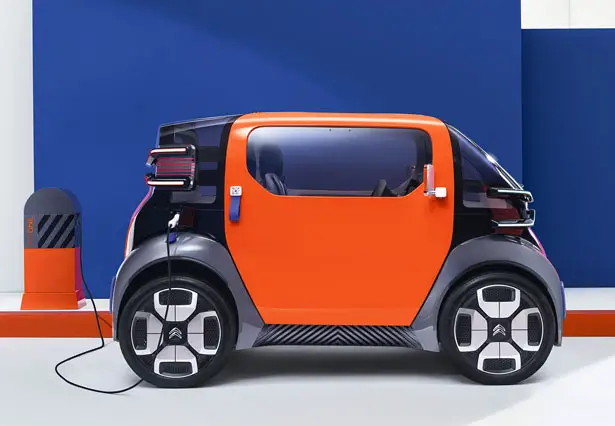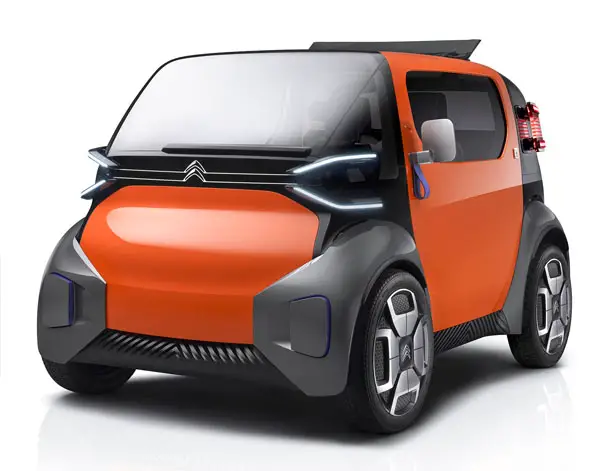 Taking the Brand baseline "Inspired by You", Citroën Ami One concept vehicle is 100% connected to a digital ecosystem through its use. You can enjoy "on demand" customer experience in every step from online presentation, test drive request, service configuration, reservation, and delivery. This system also allows customer to choose period of use most suited to their needs. The companion app will help customer to manage this vehicle and their journeys, this way, drivers can freely at any time manage the settings onboard apps and extend customer experience just through the smartphone. Drivers can access any information about the vehicle remotely from their own personal space.
Citroën Ami One is an all-electric urban vehicle that responds to current and future urban issues, it can access all city areas without polluting the environment and controlled cost in use. It can reach a top speed of 45km/h and range of 100km, it means that you can have numerous city trips with one fully charged battery. The lithium-ion battery is saved under the floor and easily charged with an electric cable. You can plug this car onto a Wallbox or a public station, it only takes 2 hours to complete the charging.
Basically Ami One Concept uses smartphone as the central to the man-machine interface. Driver and passenger can access Ami One using their smartphones, from lock/unlock the doors via a QR code, to set the route, navigation, and destination.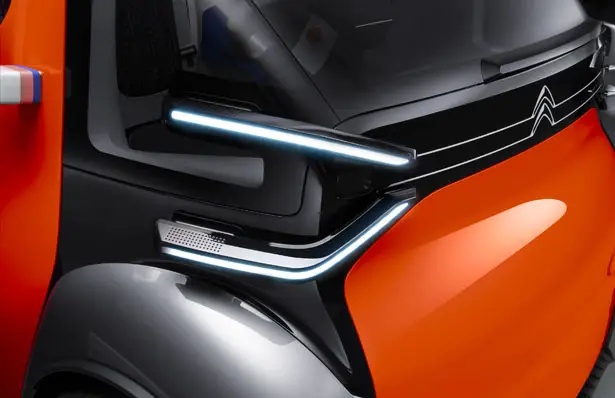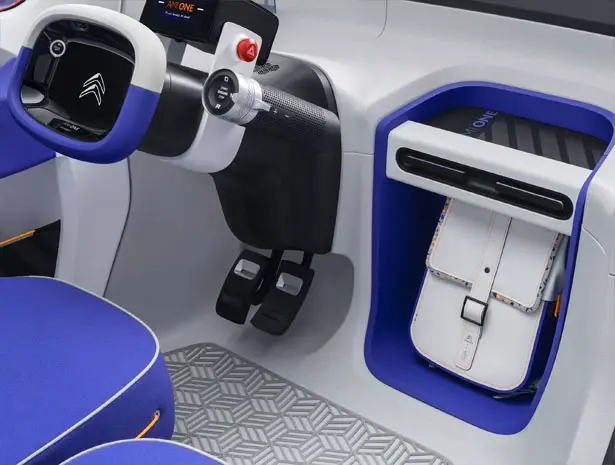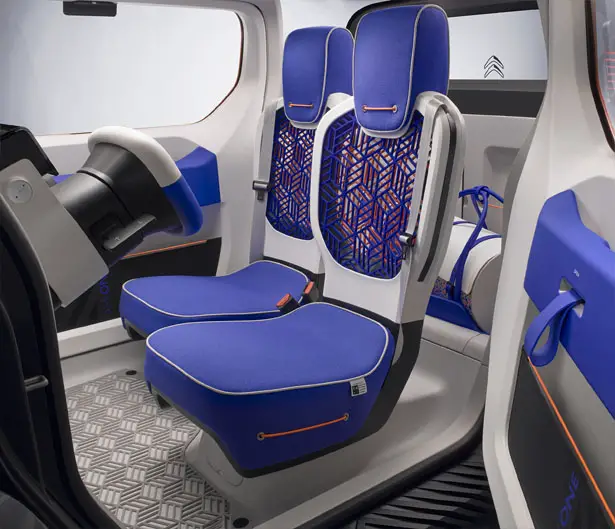 Citroën AMI ONE CONCEPT TECHNICAL CHARACTERISTICS
Length: 2.50 m
Width: 1.50 m
Height: 1.50 m
Turning circle between walls: 8 m
Weight: 425 kg
*Some of our stories include affiliate links. If you buy something through one of these links, we may earn an affiliate commission.