Chotto Multifunctional Chair was inspired by a back surgery that the designer had in 2006. He wanted to create an ergonomic seating platform to support his demanding career as an architect that usually requires sitting in front of a computer for a long time. Chotto is a unique concept chair that features an ideal weight displacing and active recumbent seating surface, it decompresses both cervical and lumber spine. The seating surface also dynamically adapts to the occupant's weight, shape and movement. In fact, the pivoting headrest can be micro adjusted up to 100 unique positions. The adjustable tray offers great surface for working, eating, reading, writing, or digital interaction. The internal storage drawers are useful and easily accessed from both standing or seated position.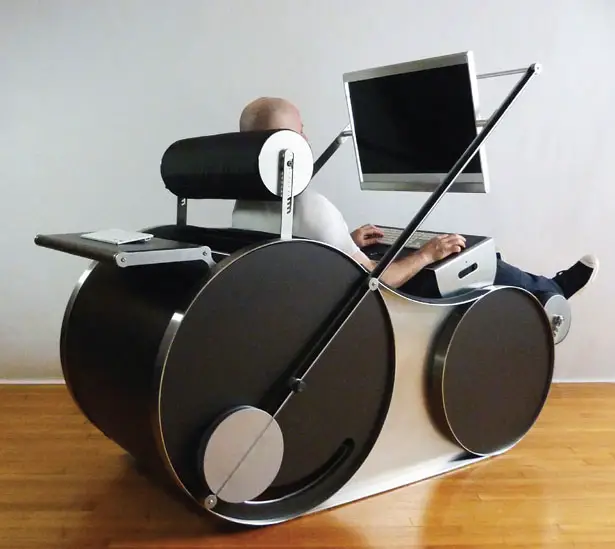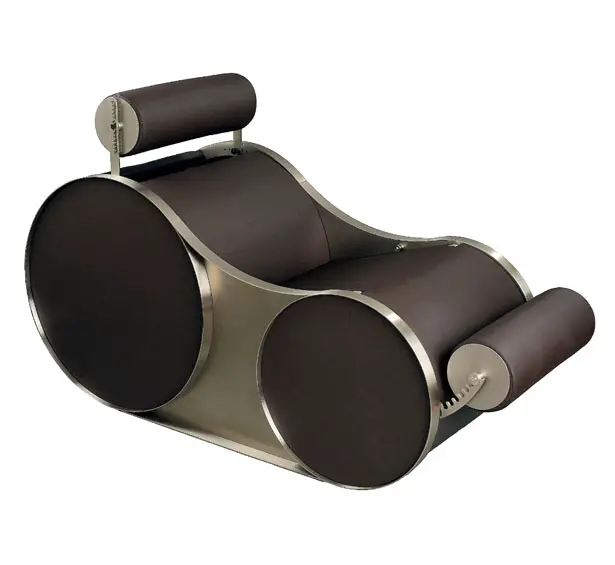 Designed by Stroman Design, Chotto Multifunctional Chair was originally constructed of two yoga balls and a seating surface. This concept idea was trying to maintain the dynamically adaptive response of flexible surface yet still provides good stability. Rigid frame was required in order to support the pretensioned and adaptive seating surface. Chotto chair can accommodate up to two users in both a standing and seated position, by placing a portable tray within the rear support brackets, it functions as ad adjustable standing desk. The seated user can also use the tray within side supports to interact with any other devices such as a tablet, a laptop, or a keyboard.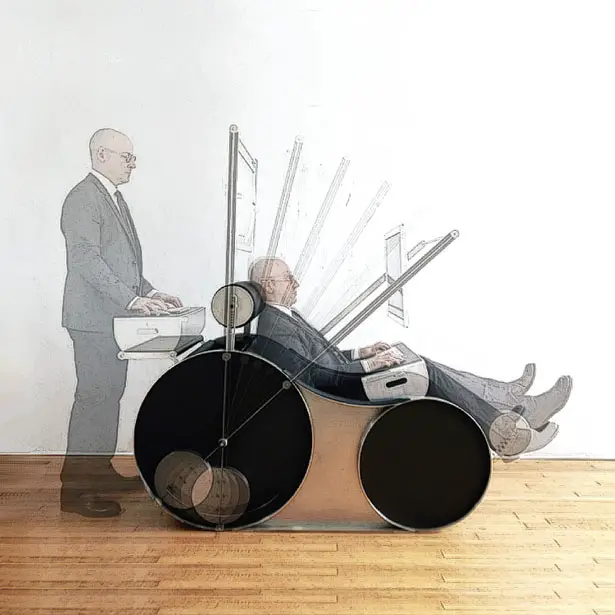 *Some of our stories include affiliate links. If you buy something through one of these links, we may earn an affiliate commission.