Cutting, cooking, weighing, and sanitizing, all can be done using ChopBox Smart Cutting Board. It's an all-in-one board that would make food prep easier than ever, it's a combination of five different kitchen gadgets. ChopBox features a built-in food scale, kitchen timer, knife sharpeners, and here's the cool thing, a special UV-C light to sanitize and disinfect your knives and the cutting surfaces. With just one minute of exposure from UV-C light, it helps to disinfects up to three knives at once, and both of those cutting surfaces, it helps to kill 99.99% germs and bacteria.
ChopBox is 100% constructed of natural organic bamboo, that's why it is extremely durable and sturdy. Let's face it, cutting boards are one of essential kitchen tools but they haven't yet really revolutionized. ChopBox wants to change that, helping you to save money, cook time, and the hassle to locate and clean various kitchen tools. [Pre-Order]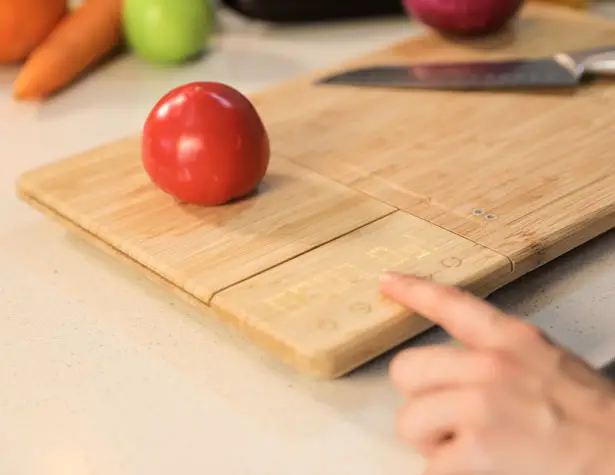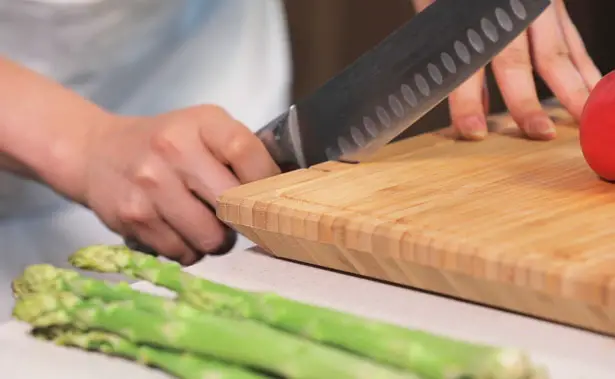 At only 35mm thick, ChopBox is easy to keep in your kitchen cabinet. Unlike dense woods, bamboo can be considered as low maintenance wood, no need for regular oiling or waxing. Also bamboo is naturally resistant to knife scarring. Having two cutting surfaces allow you to switch between raw meat and seafood to other foods without stopping or worrying about cross-contamination. You can use the smaller cutting board for food scraps, or different food, don't worry, both surfaces are disinfected by the same built-in UV-C light.
ChopBox comes with a food scale that weighs in both grams and ounces, you can prep your meal to perfection, this board also comes with a 10-hour kitchen timer that you can read on the LED bamboo skin. Aside being a cutting board to your food preparation, ChopBox would also look great as your platter for parties and guests. [Pre-Order]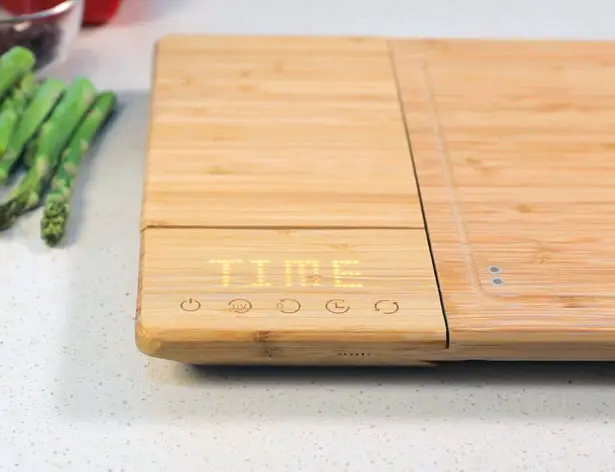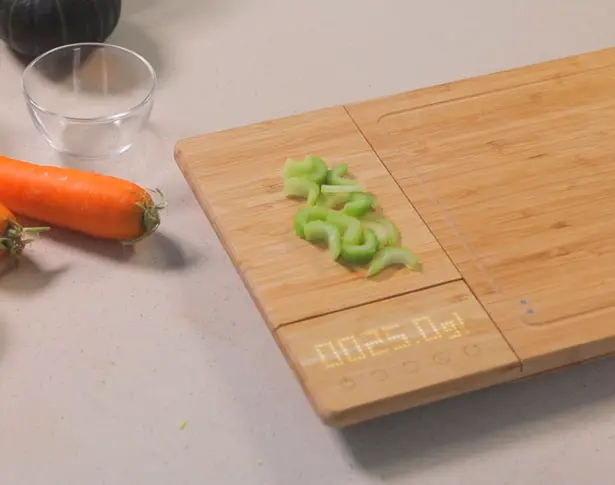 More images of Chopbox Smart Cutting Board: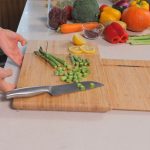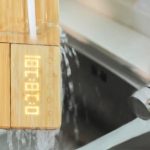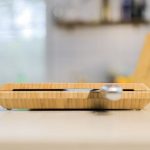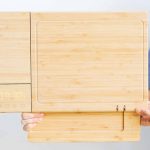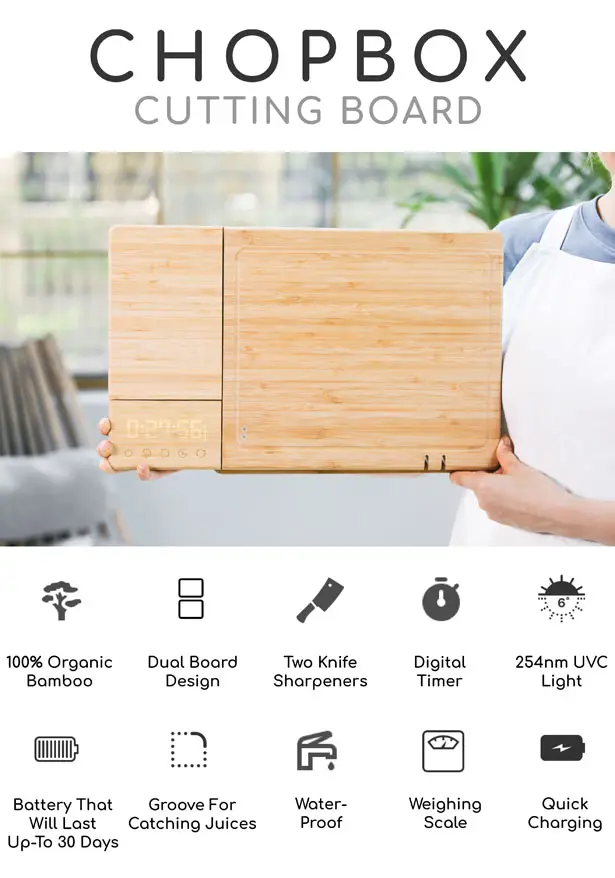 *Some of our stories include affiliate links. If you buy something through one of these links, we may earn an affiliate commission.