Cherry is an innovative way of transportation concept which is neither a bike nor a bicycle but still can offer the similar functionality with more facilities. Inspired by the natural shape of Cherry, the front part of this concept is bigger since this is the motion producing part and the rear part is at the minimum dimensions which results comfortable ride and lighter and smarter outlook. This vehicle will offer you less energy requirement, strong performance, balance of three wheels, pleasure of motorcycle, adjustable driving position and customizable parts. It will provide you reduced maintenance cost because of the few and simple parts and zero emission and no pollution due to the plug-in batteries and electric motor.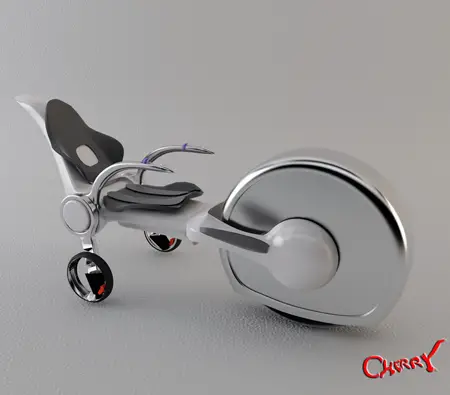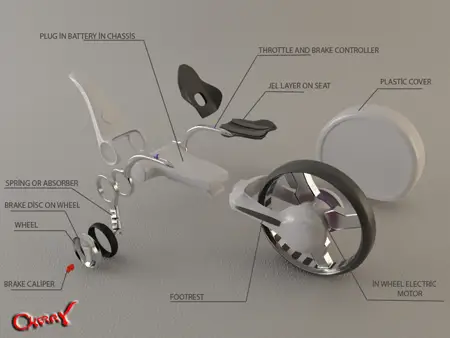 Cherry will offer easy control using the throttle and the break lever and requires very small place to park. By using lightweight elements such as small battery and carbon-fiber plastic body, this vehicle weighs around 40kg or less only and can be carried anywhere easily. The high torque of the electric motor, lightweight design and strong grip via three wheel drive has made it a big performance vehicle. The designer envisioned this vehicle as a transportation solution for every person in future world when space-efficiency would be one of the biggest concerns among mankind.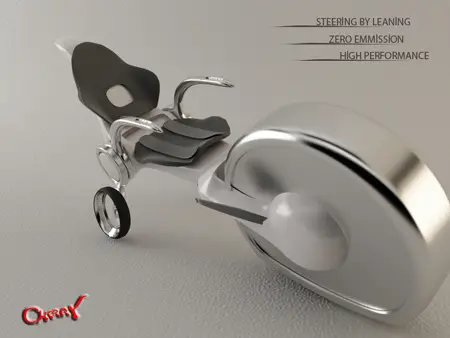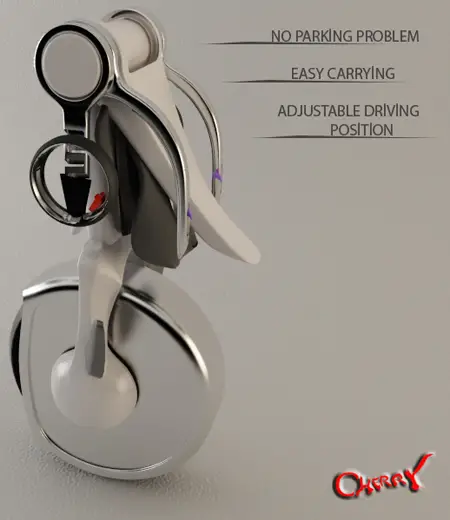 Designer : Alican Yilmaz
*Some of our stories include affiliate links. If you buy something through one of these links, we may earn an affiliate commission.