I always love Zaha Hadid works. This one is chanel mobile art pavilion, a traveling art space designed by Zaha Hadid Architects, has opened in its first destination, Hong Kong. The pavilion, commissioned by Chanel head designer Karl Lagerfeld, hosts an exhibition of artworks inspired by Chanel bags by 20 artists and called Mobile Art. The project was unveiled at the Venice art biennale last year – more details and renderings in our story on the Design Museum's Zaha Hadid Blog.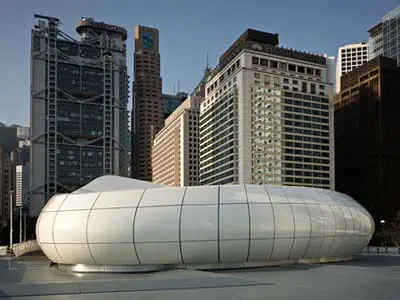 The Mobile Art Pavilion for Chanel, initially inspired by Chanel's signature quilted bag and conceived through a system of natural organisation, is also shaped by the functional considerations of the exhibition. However, these further determinations remain secondary and precariously dependent on the overriding formal language of the Pavilion. An enigmatic strangeness has evolved between the Pavilion's organic system of logic and these functional adaptations arousing the visitor's curiosity even further.
In creating the Mobile Art Pavilion for Chanel, Zaha Hadid has developed the fluid geometries of natural systems into a continuum of fluent and dynamic space where oppositions between exterior and interior, light and dark, natural and artificial landscapes are synthesized. Lines of energy converge within the Pavilion, constantly redefining the quality of each exhibition space whilst guiding movement through the exhibition. The work of selected artists has been commissioned for the exhibition. Hadid created an entire landscape for their work, rather than just an exhibition space. Visitors will be guided through the space using the latest digital technology developed in collaboration with the artists.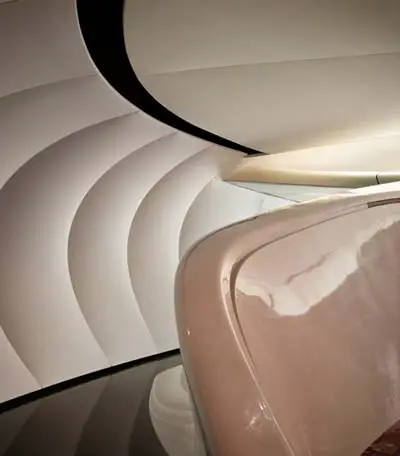 Hadid's innovative architecture is the reason Karl Lagerfeld invited her to create the Mobile Art Pavilion. She is the first architect to find a way to part with the all-dominating post-Bauhaus aesthetic. The value of her designs is similar to that of great poetry. The potential of her imagination is enormous, Karl Lagerfeld explained during the launch of the Mobile Art Pavilion at the 2007 Venice Art Biennale.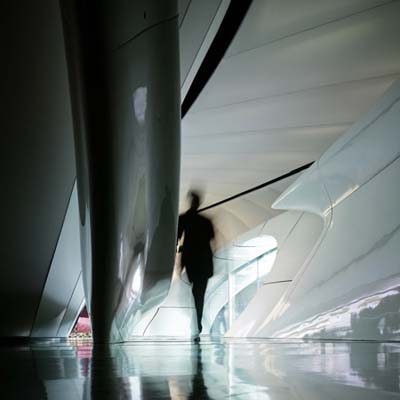 Hadid's architecture transforms our vision of the future with new spatial concepts and bold, visionary forms. I think through our architecture, we can give people a glimpse of another world, and enthuse them, make them excited about ideas. Our architecture is intuitive, radical, international and dynamic. We are concerned with constructing buildings that evoke original experiences, a kind of strangeness and newness that is comparable to the experience of going to a new country. The Mobile Art Pavilion for Chanel follows these principles of inspiration, states Zaha Hadid.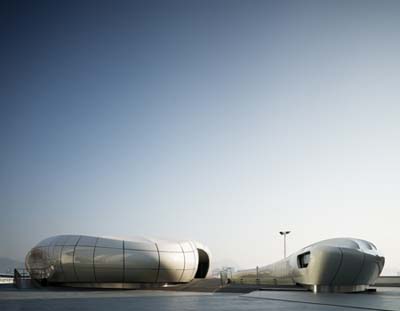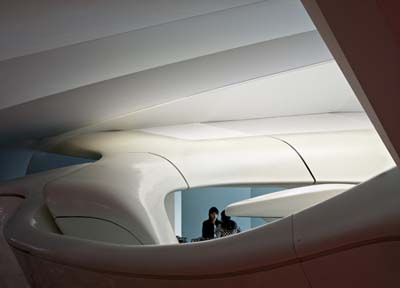 Designer : Zaha Hadid via Dezeen
*Some of our stories include affiliate links. If you buy something through one of these links, we may earn an affiliate commission.