CentrostileDesign Future-E is concept boat inspired by supercars, marine industry, and aeronautics. At first sight, it looks like a sleek supercar on water. Future-E is built from 100% recycled carbon fiber, which is entirely recyclable. The all-electric motors produce zero emissions, zero noise, as well as zero waves. Thanks to its electric propulsion, this boat doesn't contribute to air pollution in the atmosphere, the four foils raise the hull above water to reduce waves as the speed increases, creating smooth ride even on choppy water with less energy. This boat can reach speeds of up to 30 knots.
CentrostileDesign Future-E concept boat looks like flying car on water. It is designed with futuristic interior, spacious enough to accommodate a driver and three passengers, the dashboard features wraparound screens. In extreme conditions, you can choose to retract the foils and ride Future-E just like a classic boat. Those four foils would also function as a cradle when this boat is placed and stored on the deck of a superyacht. They are designed to provide stability and comfortable ride, they also help you to maneuver like no other boat.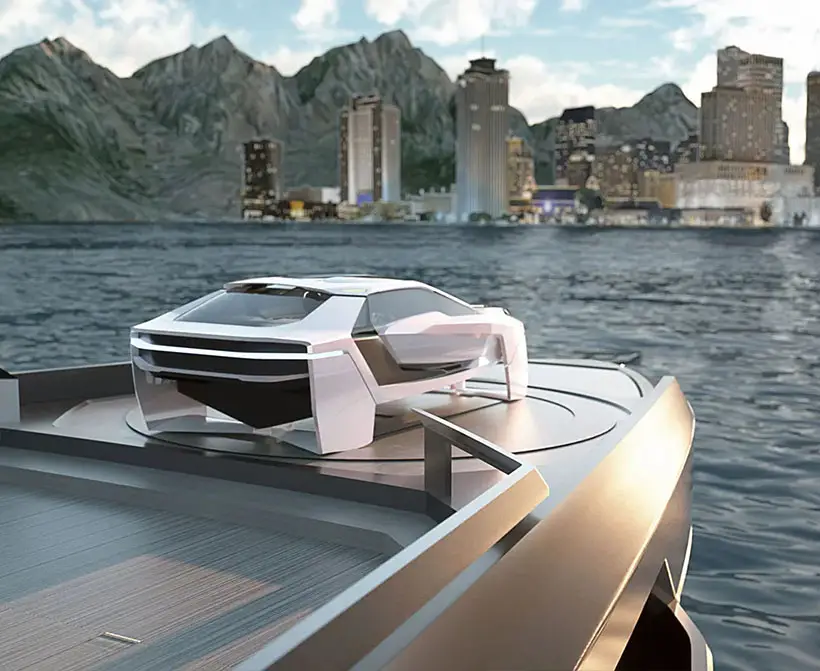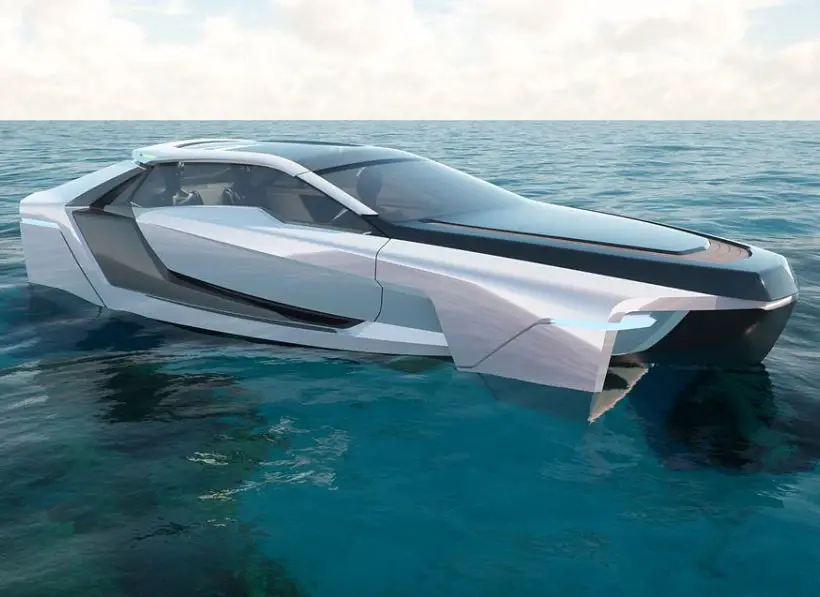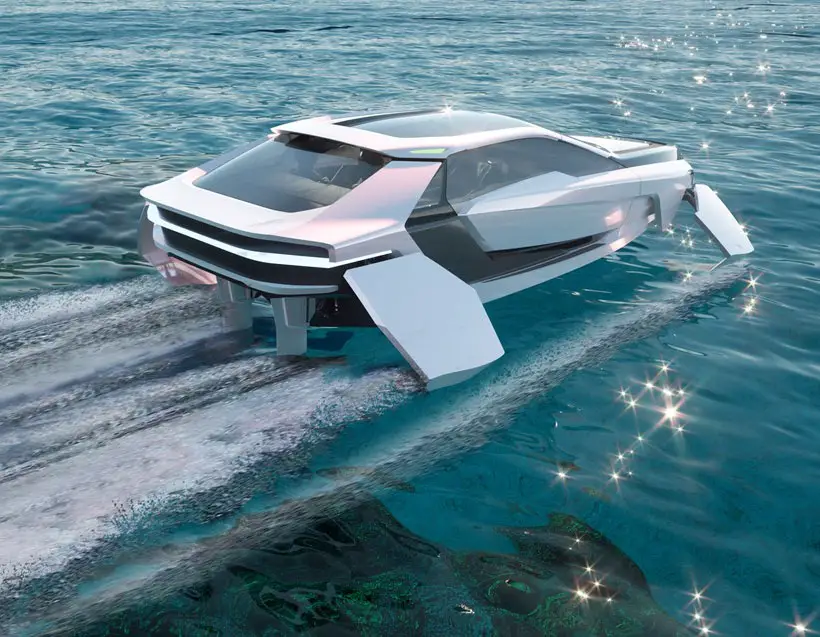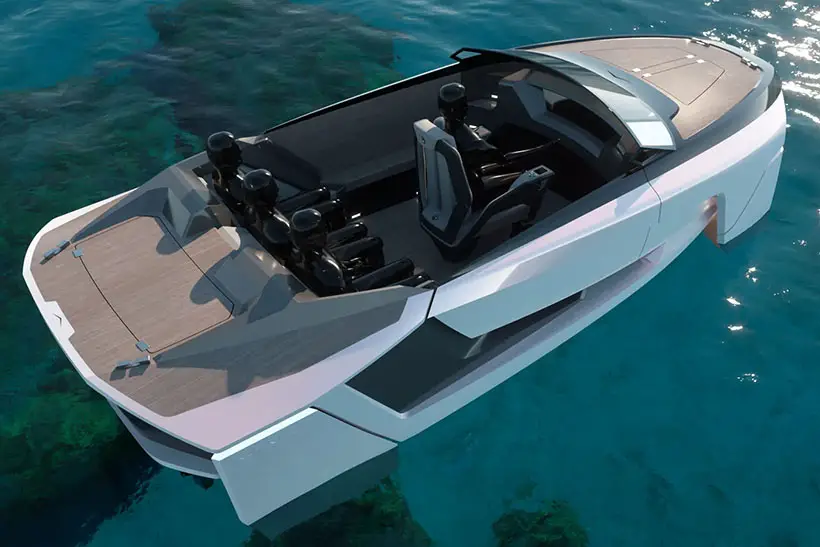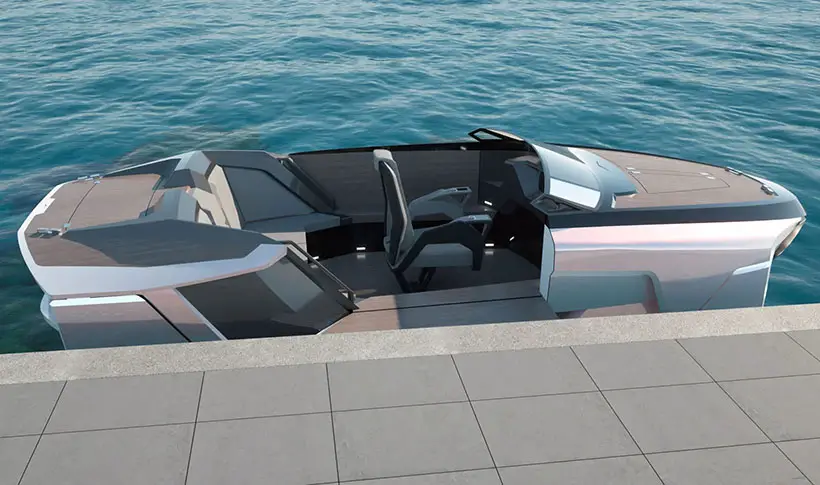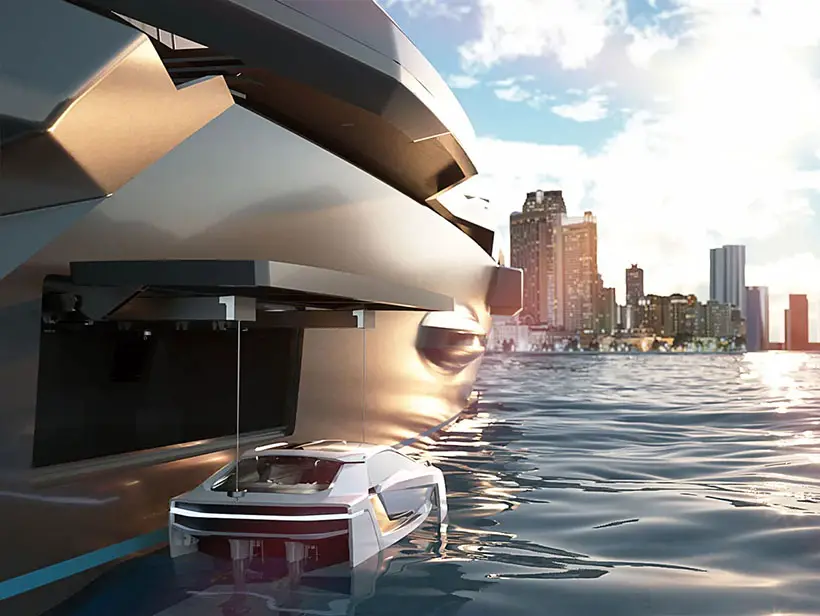 *Some of our stories include affiliate links. If you buy something through one of these links, we may earn an affiliate commission.