Cedar Thumb Piano is a cool tiny modern instrument that takes on a traditional African thumb piano, but this time, this instrument features an amp-compatible design.
There are many tiny instruments like this in African musical tradition such as mbira, mbila, kalimba, or marimbula depending on which region it's played. It looks like tiny piano where you use thumb to play with it, originated in Africa over 3,000 years ago. This music instrument is lightweight and portable, mostly chosen by traveling troubadours to tell the history of their tribe through a song. [Buy It Here]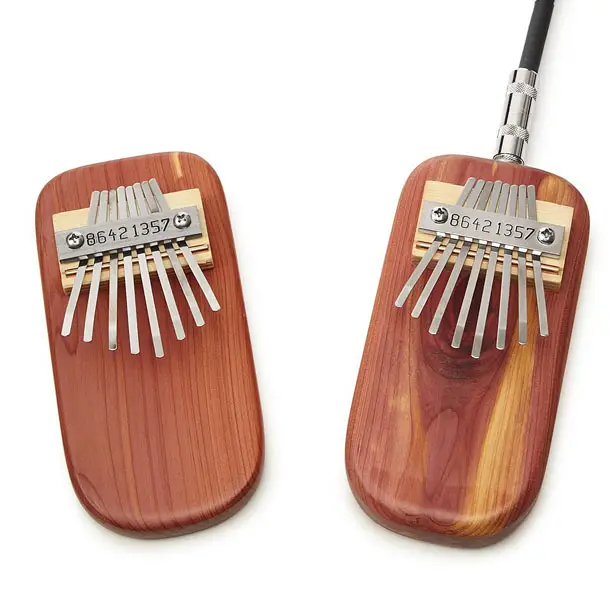 Designed by Paul and Sue Bergstrom, this handcraft Cedar Thumb Piano becomes an ideal instrument to carry a tune. There are 8 numbered tines that represent traditional notes on the diatonic scale. Each key is made of tempered spring steel, it is hand-cut and rounded. All you need to play this instrument is your hands, pluck those tines with your thumbs. [Buy It Here]
*Some of our stories include affiliate links. If you buy something through one of these links, we may earn an affiliate commission.