Catyou In A Circle is a modern furniture designed specially for you and your cat. It's a combination of a floor sofa and a coffee table where you can relax while interacting with your feline friend. It offers a variety of fun.
For cat lovers, Catyou In A Circle is an ideal furniture for your home, it would provide a fun time together with your cat within the same space. This furniture piece is designed to suit small spaces while offering comfortable hiding spaces for your cat, without eliminating the sense of companionship.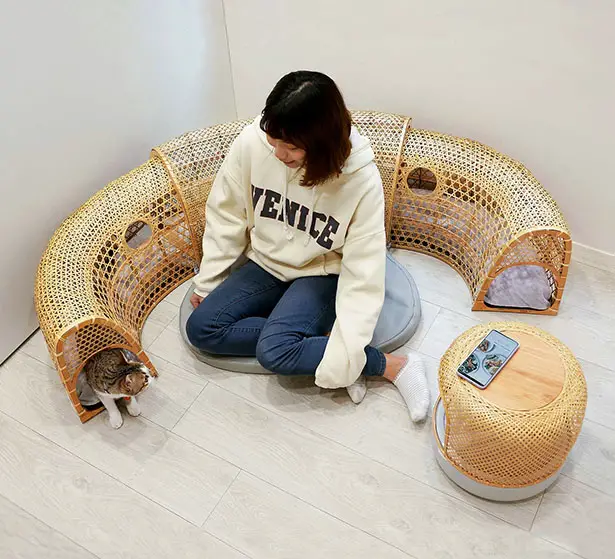 Designed by Ling Yueh-Ting and Wang Chia-An, CatYou in a Circle is crafted from bamboo and wood material. It features hollow armrests and backrests where you cat can play hide and seek, or just take an afternoon nap while feeling safe and protected. The dense bamboo weaving enhances the security feeling for cats while areas with sparse weaving offers line of sight and play opportunities between owner and their hiding cat. This modern furniture provides the feeling of privacy yet not separated, you and your furry friend would enjoy alone time with this floor sofa.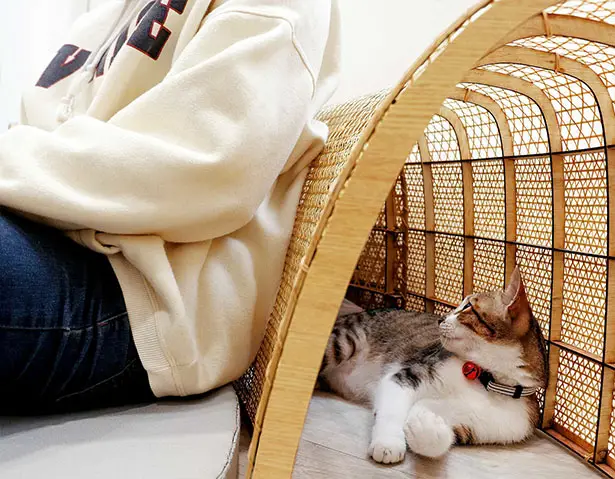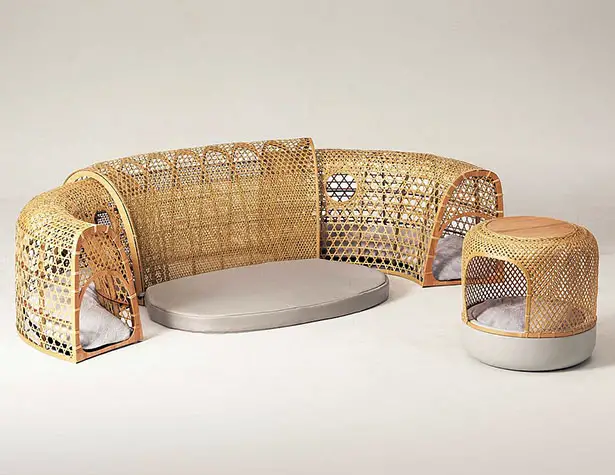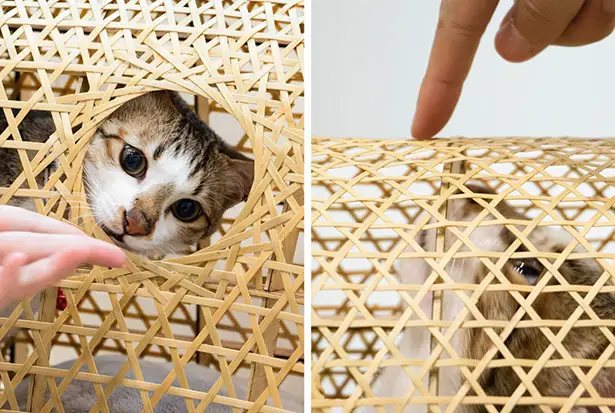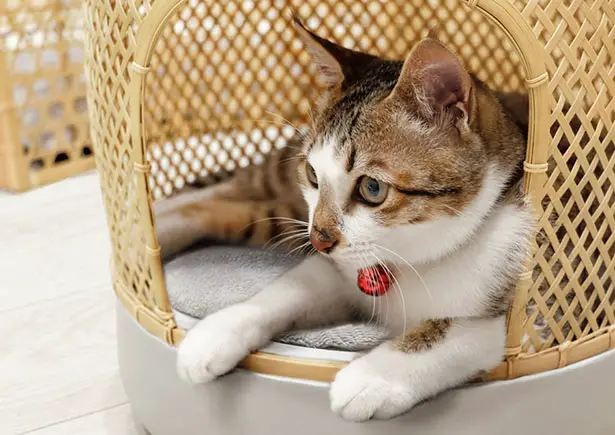 *Some of our stories include affiliate links. If you buy something through one of these links, we may earn an affiliate commission.