In order to commemorate Bruce Lee's 80th birthday, Casio has released limited edition G-Shock Mr-G that features black and yellow body. Featuring Bluetooth, GPS, and Solar Power, Mr-G is the new model that pays tribute to Bruce Lee, a late action star that is still loved and revered today. This special edition watch features unique blend of toughness and good looks, it's a nice way to celebrate and foster the memory of a legend whose handsome looks, fighting spirit, and martial art skills make him one of a kind.
It's clear to see that the black body and yellow band were inspired by Bruce Lee's iconic yellow tracksuit.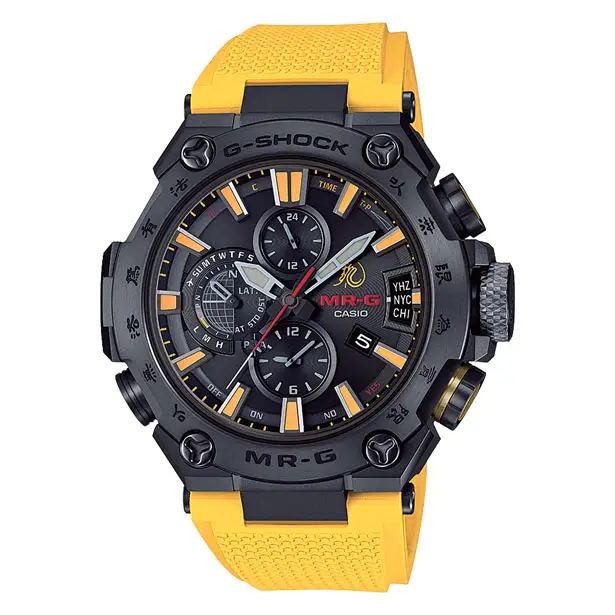 G-Shock Mr-G features black watch face that is offset with yellow and red highlights, they represent colors of Jeet Kune Do, a form of martial art started by Bruce Lee. One of many cool features of the watch is that 12 Chinese characters engraved onto bezel and back cover, it states the main tenets of Jeet Kune Do: "Using no way as way. Having no limitation as limitation."
The three o'clock on the watch face is Bruce Lee's signature a.k.a dragon in Chinese character. This limited edition will be available in just 300 units and sold for $4,000 each.
*Some of our stories include affiliate links. If you buy something through one of these links, we may earn an affiliate commission.