Carbo, a premium ultra light folding e-bike that wants to be world's lightest electric bike. Through years of experience in carbon fiber industry and electric bike, Carbo aims to redefine what a folding electric bike should be: light, durable, simple, beautiful, and most important, affordable. The design team consists of cycling enthusiasts and electric bike aficionados, they want to design and develop lightest, most performant e-bike for urban environment.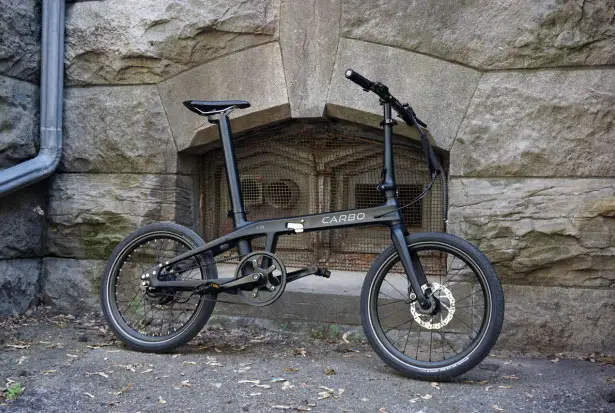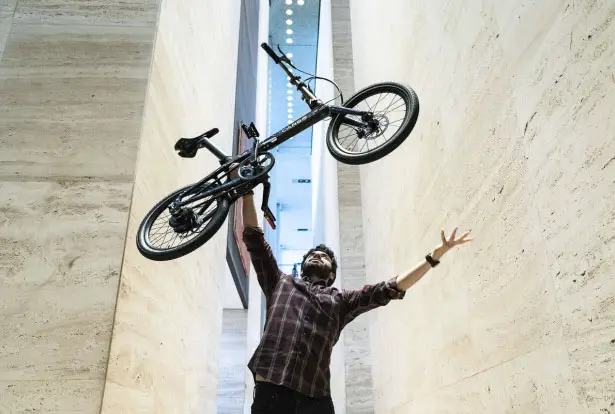 The frame of Carbo is made of carbon fiber, making it lightweight yet extremely solid. All components are carefully designed to be quick release where you can easily remove, replace, and upgrade. This bike is an eco-friendly transport alternative, ideally for urban travel or outings.
Carbo Folding Electric Bike is fully adjustable to your height, you can adjust the seat post and stem, ride this bike in perfect comfort. It is also designed with a rack, fenders, both a front and a rear light. In fact, the rear light is a removable USB device that connects to USB seat post, it's easy to remove and replace. This electric bike features 250W powerful bafang brushless motor, but you can always choose to upgrade to 350W, it has high torque and uphill efficiency with custom speed and torque sensor. The dashboard features smart LED screen that displays battery, speed, and distance information, it offers Bluetooth connectivity for text message and GPS integration.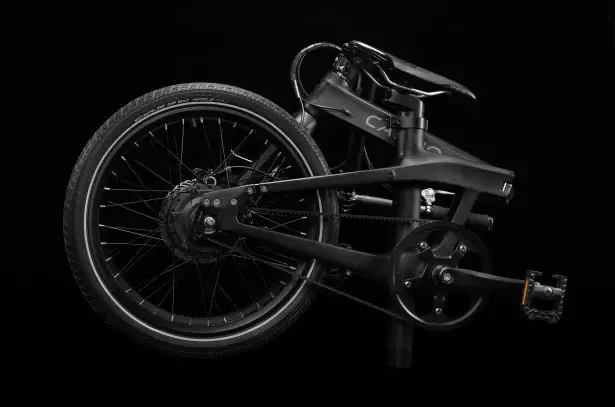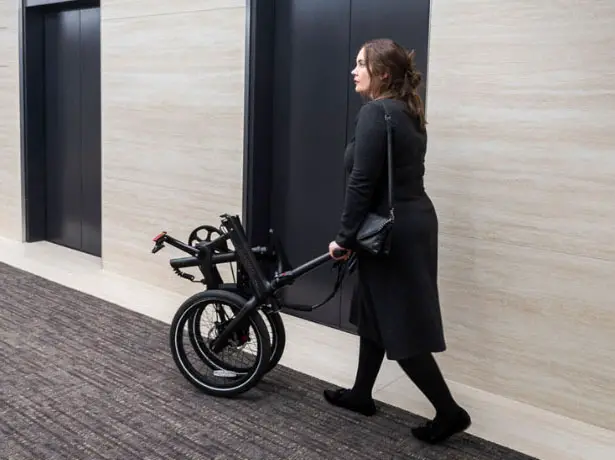 More images of Carbo Folding e-Bike: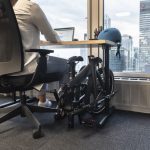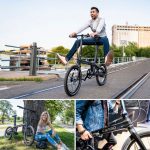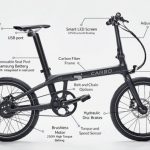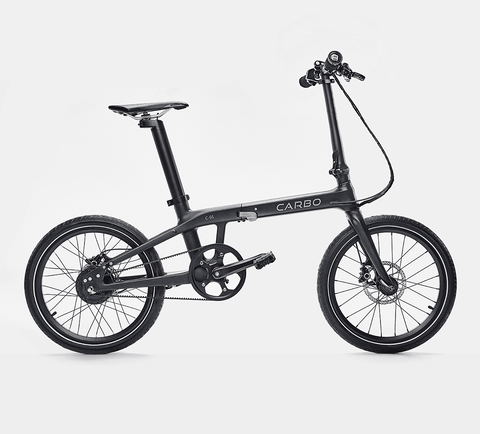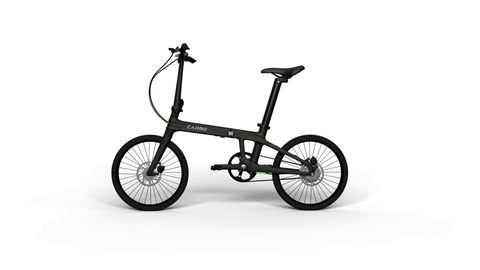 *Some of our stories include affiliate links. If you buy something through one of these links, we may earn an affiliate commission.