Polestar brings a new level of luxury to the limited-edition version of Candela C-8. To create an iconic boat, the company has to go beyond Scandinavian minimalism, it emphasizes sleek efficiency of the hull while creating a lightness and sharply contrasted by the boldness of the struts, presented in gold. Candela C-8 Polestar is an electric boat, through this collaboration, they claim they have taken an industry-first approach of sharing batteries, charging, and design. Through this partnership, Polestar and Candela believe that knowledge exchange is one of quickest ways to reduce our reliance on fossil fuels.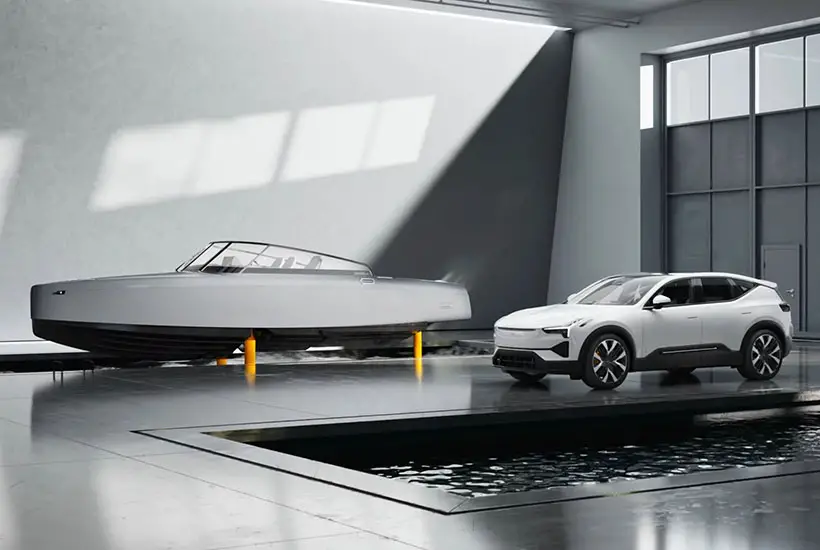 Candela C-8 Polestar promises advanced electric boat with battery pack that comes from a car. This model uses the same 69 kWh pack as the Polestar 2 electric performance fastback. As Polestar batteries come with DC charging, it means that C-8 provides the longest electric range with the fastest charging times. Together, Polestar and Candela have brought luxury EVs to the high seas.
Candela C-8 Polestar features a gray carbon-fiber hull that creates less resistance when planing or foiling than a conventional vessel. The interior features a light gray hue for uniform look, to further add monochromatic aesthetic, the same upholstery was used for just about everything, from cushions, seats, sunbeds, walls, and roof panels.
It is equipped with gilded wings that are capable to lift the hull above water at high speeds, it reduces energy consumption by up to 80% compared to conventional motorboats. The computer stabilized foils also adjustable in real-time to make sure smooth, and perfectly level flight even in choppy waters. The Polestar edition is available in a T-top and a hardtop model with a retractable roof.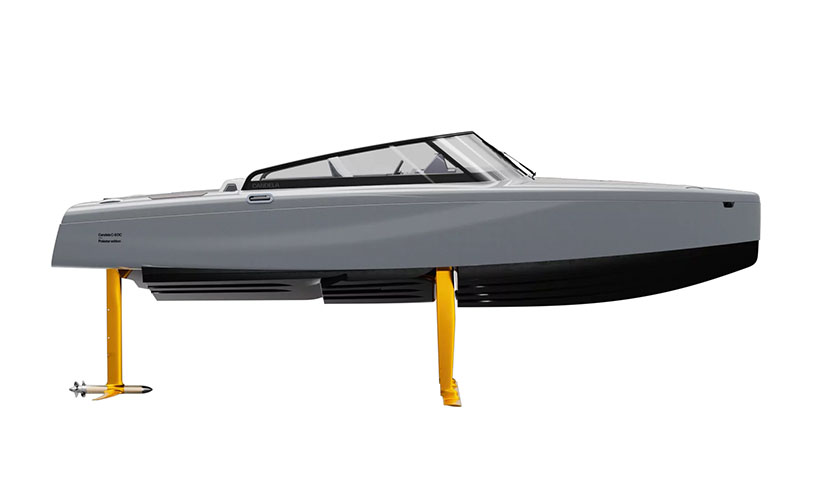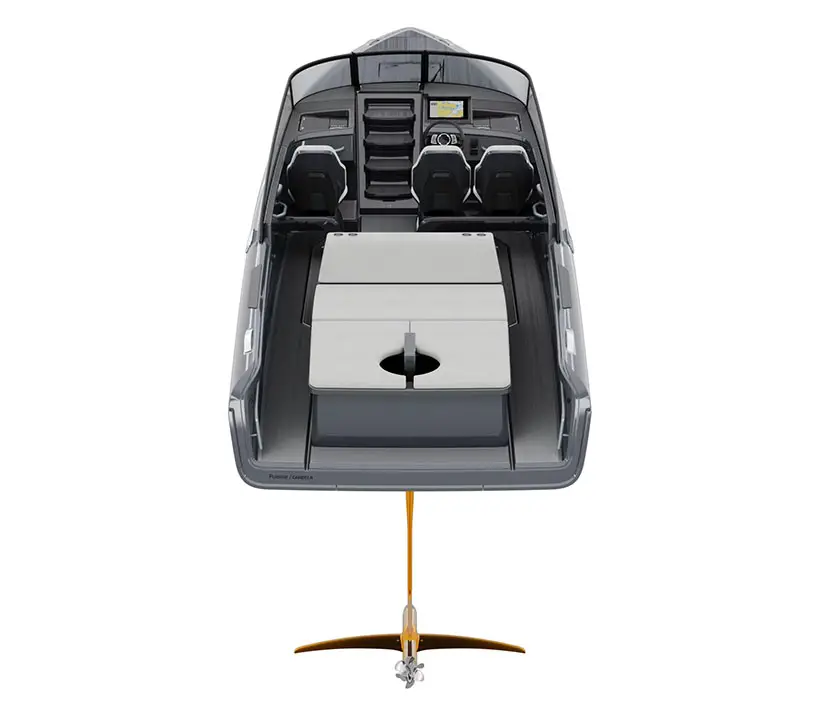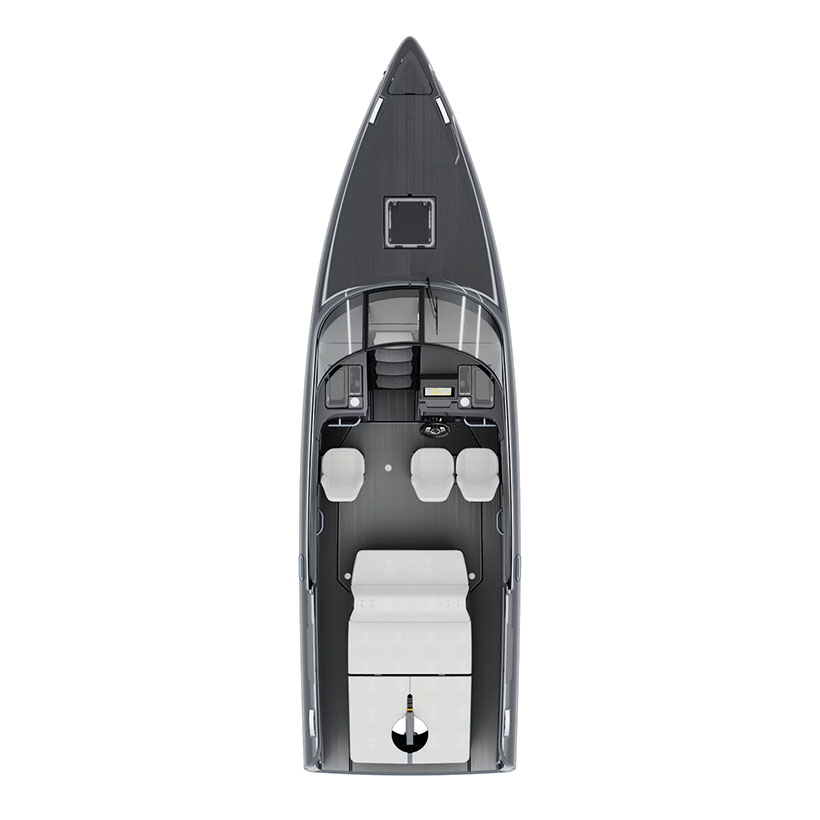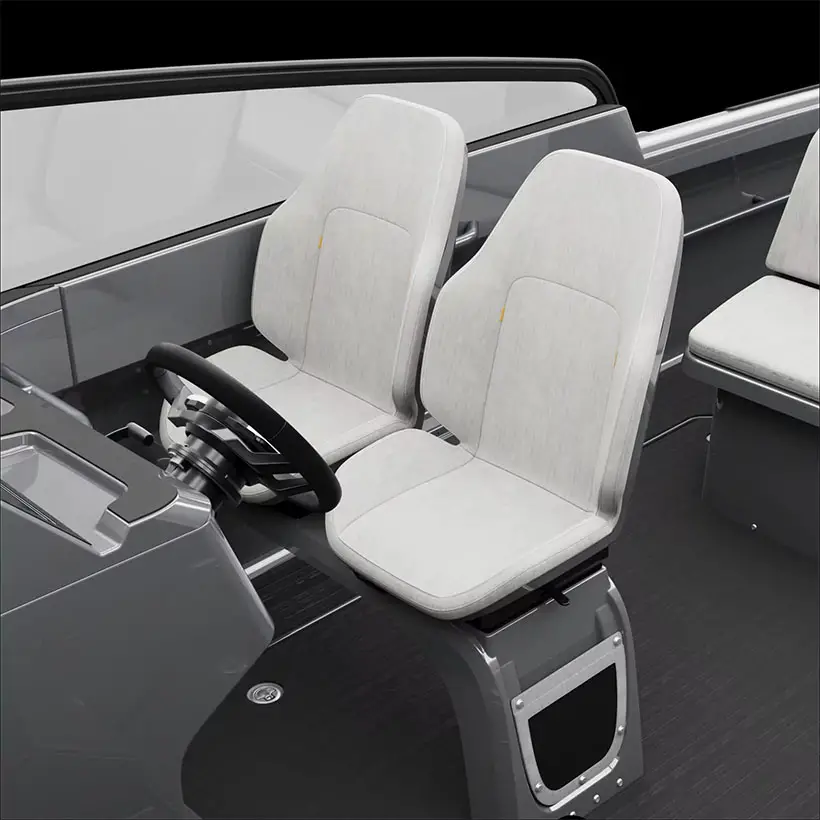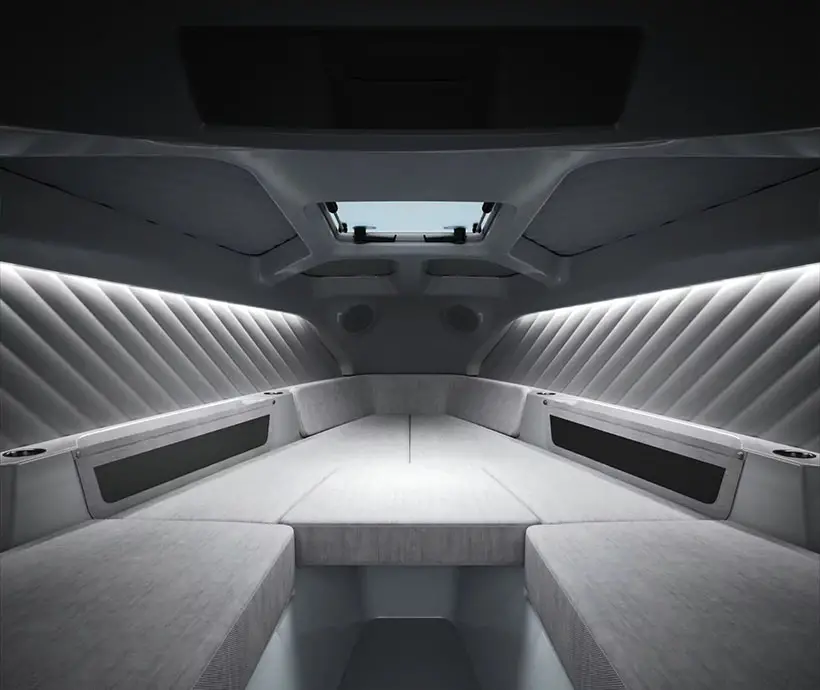 *Some of our stories include affiliate links. If you buy something through one of these links, we may earn an affiliate commission.