Shopping carts that are available in large stores are really amazing both in respect to their functionality and space saving storing ability. Whether you have ever thought of storing a bunch of transports like these shopping carts or not, Cory Cooke has envisioned campus kart concept with such an ability that can save a lot of our precious space. This cost-effective, user and environment friendly transport system is designed to smoothen commuting for students around the large college and university campuses. The incorporated scissoring mechanism enables the vehicle to collapse into one another in order to create a shopping cart like storage. After authenticating their identity through swiping the student card, the front vehicle becomes unlocked from the station and unfolded outwards followed by advancing the remaining part forward automatically. In between a vehicle is returned and rented again, the battery gets charged from the station to ensure a fresh and smooth ride for the renter.
Designer : Cory Cooke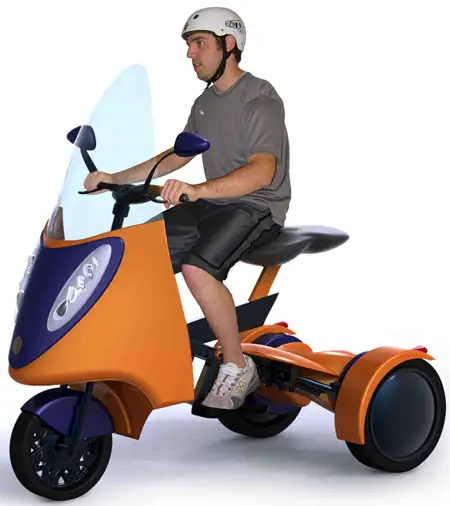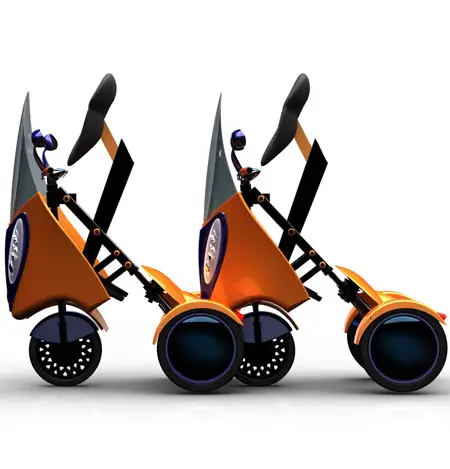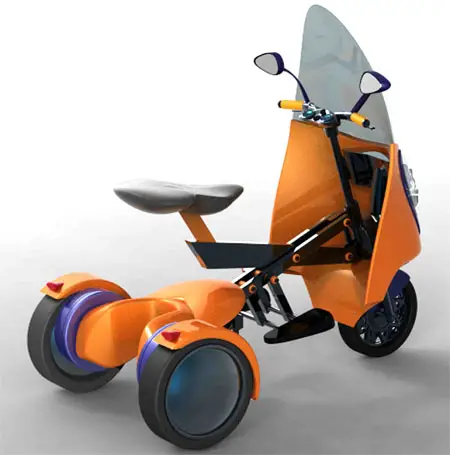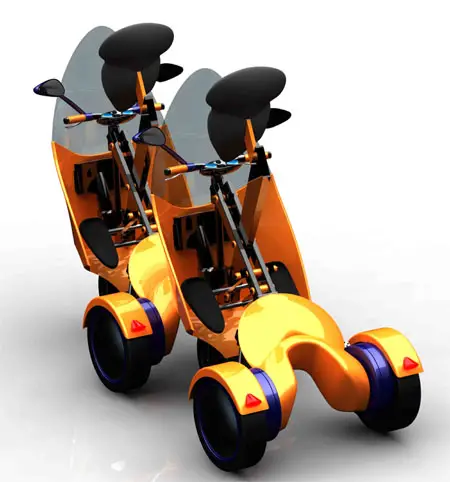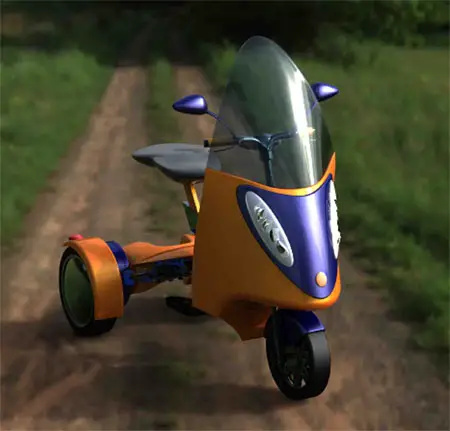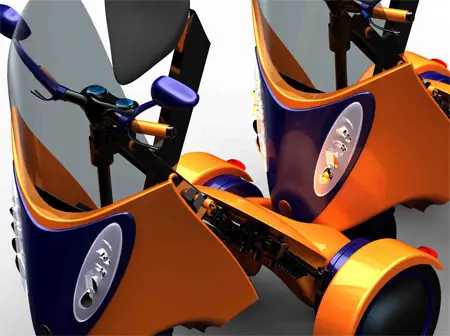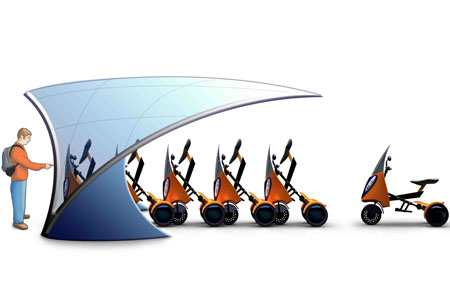 *Some of our stories include affiliate links. If you buy something through one of these links, we may earn an affiliate commission.