The CAM is Camping Activity Mobile. More than your typical camping vehicle, this heavy duty off-road camping vehicle can take the happy camper anywhere they would like. The wheels are dual mode, with the 5 spokes extending proud of the try to give additional grip when needed and the front and rear bumpers are made of rubber to allow for minor bumps and scrapes without the need to replace them.
This new camper design by David Fearnley is surely something for the one who love to travel. At the onset the front looks more like been lifted from the batman movies as it looks a little mean machine; the side doors have been designed such that it acts as a sitting place wherein after a long drive one can just relax over there or take a snap to capture the scenic beauty.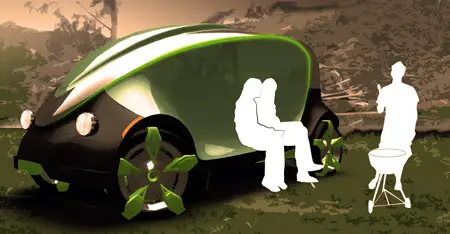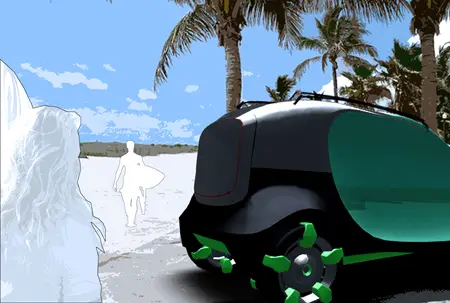 The unique seating configuration allows the driver to have a clear view of obstacles ahead and be more confident to drive on. The other seats are designed to allow the passengers to look out of the windows and enjoy the scenery while they travel. These windows has been envisaged as being able to be tinted at the flick of a switch for privacy and security when the vehicle is left alone.These seats then fold down to allow for a flat floor within the vehicle, and for added space the rear section extends to for an additional space when the vehicle is stationary. Under the main rear section is a pull out draw that is a great storage area for anything wet or filthy as it is away from the rest of the gear.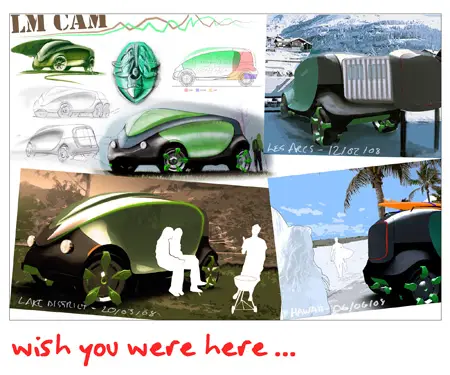 Designer : David Fearnley
*Some of our stories include affiliate links. If you buy something through one of these links, we may earn an affiliate commission.