In collaboration with CAKE, Fanny Jonsson has designed CAKE Kibb as part of her thesis project. It's a concept proposal of an agricultural vehicle as mobility solution for farmers. It's a large yet non-disturbing vehicle that is physically and chemically can support farmer's lifestyle in a diverse and modular manner. It is believed that the power lies in biodiversity, we must harness the generative power of earth itself. It's impossible to operate large farms and ranches with just one type of animal or crop. Moving around on lands has become crucial activity when you operate regenerative ranches. For example you have to heard animals so that those grass and crops they are walking on is as little disturbed as possible, you will also need to maintain multi-crop fields on your farm.
Keeping this in mind, CAKE Kibb wants to become part of agriculture industry that provides machine power to perform certain agricultural tasks. It wants to become one of agricultural machines that respect our environment and replace that heavy fossil-driven machinery.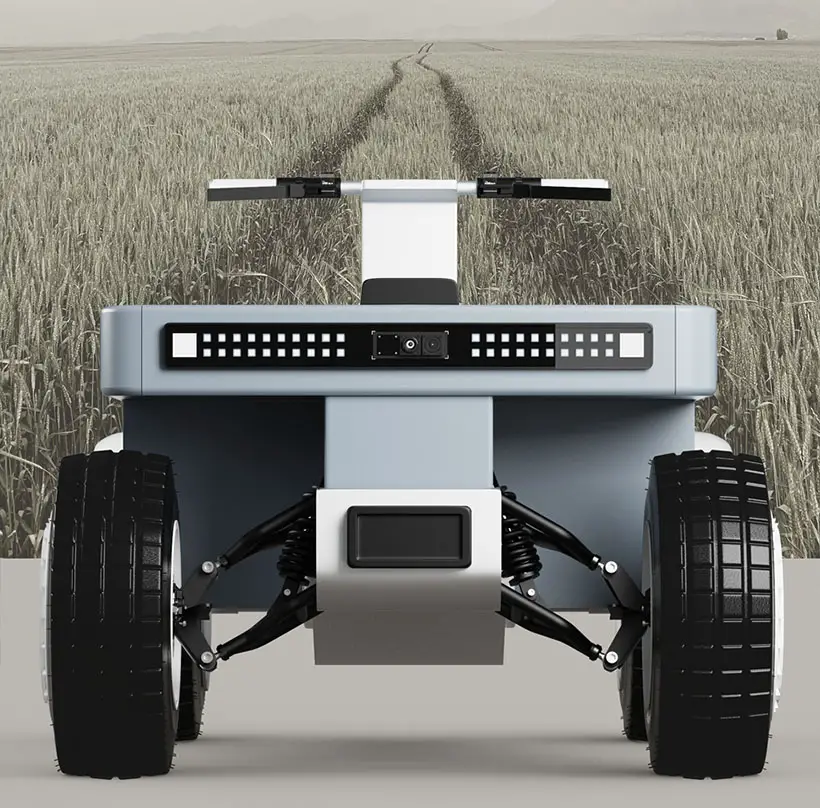 Fanny Jonsson explains that it's a bit contradictory when your focus on a farm is to take the animals and their surroundings yet you use vehicles that disturb and destroy their environment. That's why Fanny chose to design Kibb as her thesis, the name of this project means "ox" in gutniska, a dialect from the Swedish island Gotland. The name itself represents the strength of this vehicle and the gentleness an animal can have on the nature non-dependent on its size. CAKE Kibb takes the form of an electric ATV, it is capable to move around the farm autonomously. The modularity of this vehicle has become an important aspect throughout the design so that it would be able to handle different tasks which are often found at a farm.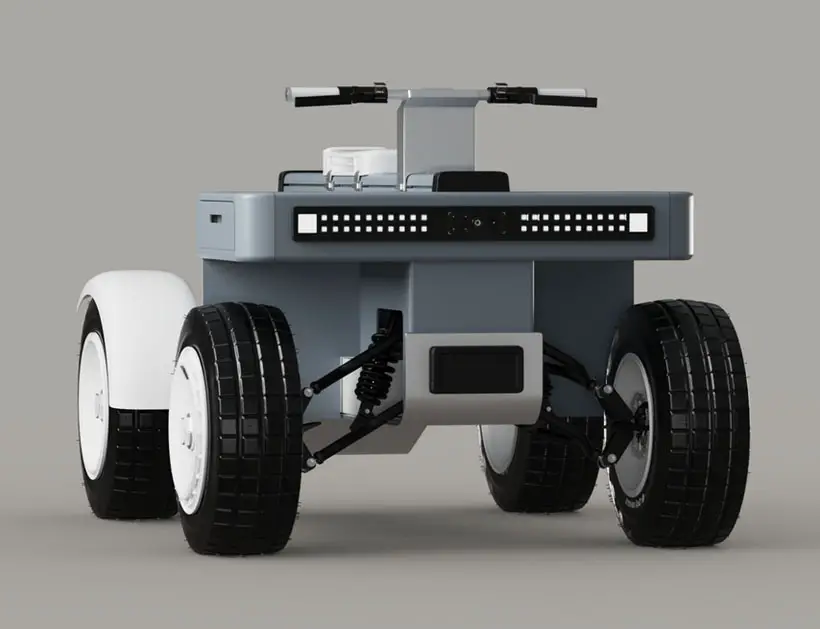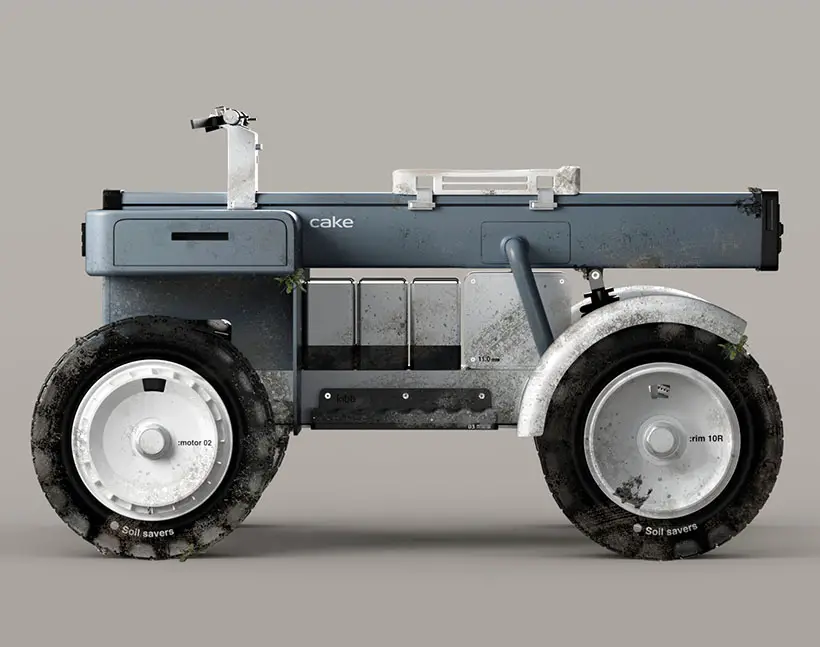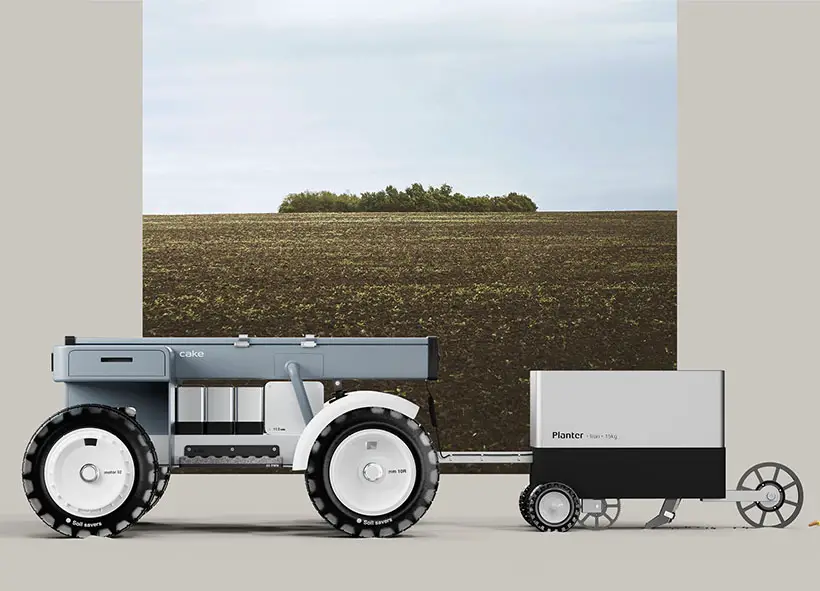 A farmer can easily replace different part of Kibb for different tasks or ensuring an up-to-date product for the end consumer. It's easy to swap those parts out and extend this machine lifetime beyond the regularly planned obsolescence cycles the industry uses today. It's an eco-friendly agricultural machine designed to make as little impact as possible to its environment while providing farmers with great power and flexibility. It moves around a farm with gentle and respecting manner of its surroundings.
Aluminum is chosen as CAKE Kibb's main material as it is recyclable and can be used through out multiple lifecycles. The tires are made out of dandelions which can be found across Scandinavia, the plastic parts are made from linseed plants grown locally in Sweden.
More images of CAKE Kibb Agricultural Vehicle: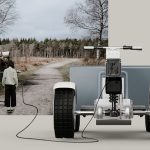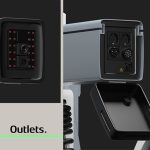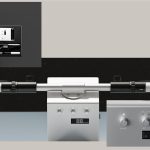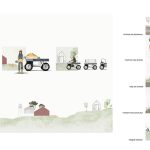 *Some of our stories include affiliate links. If you buy something through one of these links, we may earn an affiliate commission.