Bugatti has teamed up with Tidal Audio to deliver exceptional home audio with uncompromising spirit. Together, these companies are leaders in their respective fields of luxury automotive design and premium audio systems, this collaboration aims to set new standard for home music systems. Here's "the Bugatti of home audio", it's a new category of sound systems, underpinned by unrivalled exclusivity and high quality like no other.
This partnership begins with the "Royale" range of speakers that will lead the way for luxury in home audio sector. It is visually attractive with breathtaking performance, just like the engine of Bugatti sports car that releases power and emotions. This speaker releases impressive sound with incredible power.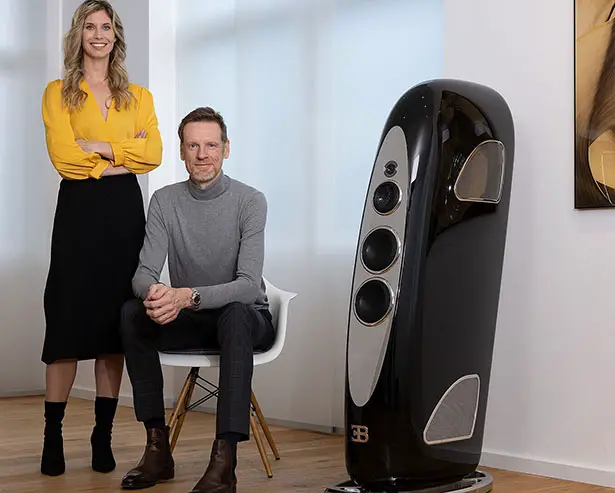 The design features two main themes: Monocoque and Duotone. User can select between piano finishes or avant-garde color and material combinations. Each "Royale" loudspeaker pair can be customized with fabrics, leather, carbon fiber, or other precious metal surfaces.
The beautiful Bugatti logo plaque can be clearly seen at the front of the speaker, it is finished in polished stainless steel then curved to meet the shape of the unit up to brand's qualities for personalization and performance. In fact, each set of speakers by Tidal for Bugatti is subject to very personal bespoke ordering process, each customer is able to share their precise vision of best audio system in the world. The backside has a plaque, braded "Tidal for Bugatti", underlies this exclusive cooperation.
"Royale" has four subwoofer drivers per speaker and a 3-way front unit with a midrange-driver and tweeter with diamond diaphragms. You can also find diamond diaphragm tweeter in Bugatti's cars. This loudspeaker comes with matching music controllers where you can connect it to all kinds of sources and everything can be controlled with smart devices.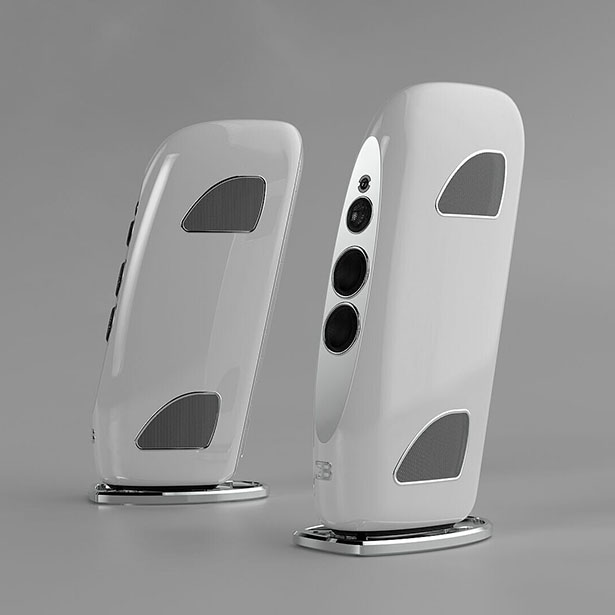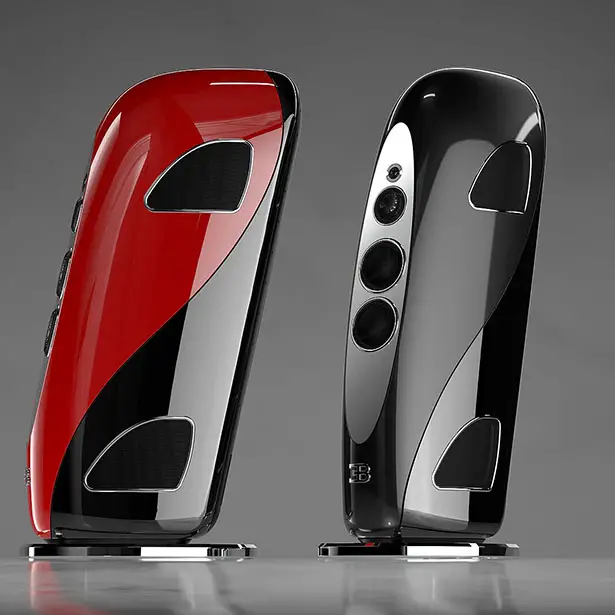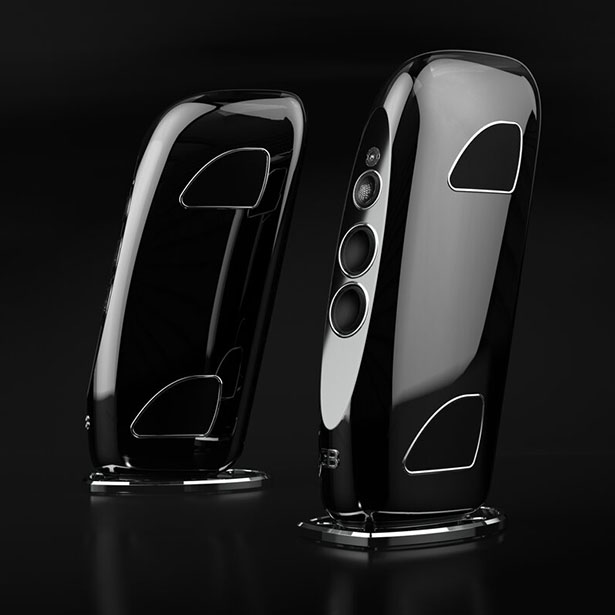 *Some of our stories include affiliate links. If you buy something through one of these links, we may earn an affiliate commission.