We live in a very bright and colorful world around us. The creator has added color into every aspect of our lives. Life seems bland if it does not have its share of color. We use our eyes to distinguish colors. We differentiate a green leaf from a red flower. It is hard to imagine how a blind person identifies color? Especially when he lacks the tool that helps him in distinguishing the same? Understanding these challenges, designer Lifeng Yu has come up with a perfect solution. Called as the Bright–F, it distinguishes different colors and speaks out the same through a speaker i.e vision changed into sounds.
Bright-F has a program of practical teaching about colors which can help the blind to know the action of the colors, such as the way of composing garments of different colors, how to avoid clothing dyeing, and how the colors influent people's motions. Flashlight can bring bright to most people in the dark except the blind people. However, the shape of Bright-F, which comes from the flashlight, can bring the brightness in colors to the blind. By touching the flashlight-like outside of this design, the blind people can easily associate the function of it. This can bring them more confidence about life.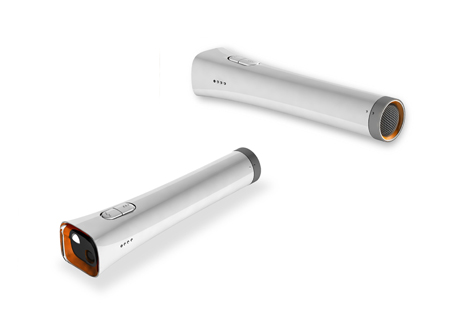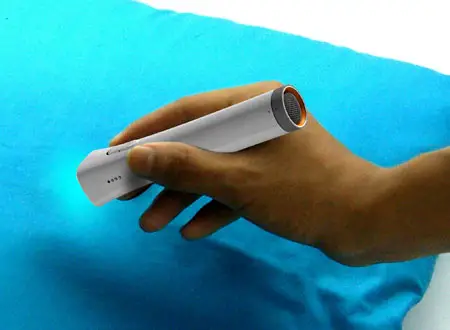 Bright F on the first look looks like a normal pen torch, with an LED in front. The LED can light the object and make it show the original color. On the side walls is the battery power of the device. If all the four lights are glowing that means that the power is full.
On top are two buttons that seem like the turn on/off buttons in torchlight, but of the two the front button is the leaning system while the rear button is the one that is the identification system. On the back top portion is the speaker with the adjustable knob for volume control. How marvelous is it that a person who is blind, can really feel the color and can think and imagine the colors based on he sound it creates.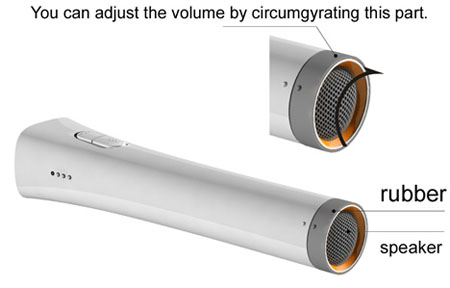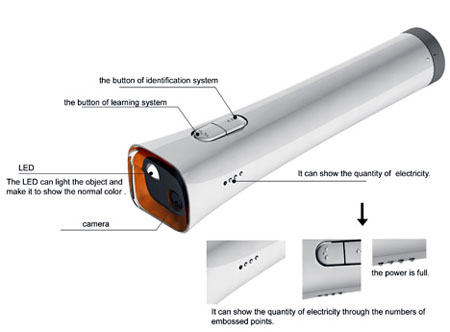 Designer : Lifeng Yu
*Some of our stories include affiliate links. If you buy something through one of these links, we may earn an affiliate commission.