No need for electricity of complicated machinery, BREASPIN is a concept air freshener that works based on an entire magnetic levitation system. It's a seriously cool spinning air freshener that spreads gas particles at hundreds of revolutions per minute. Through the use of centrifugal force, BREASPIN is able to blast anything from a point to the entire space, it is efficiently spread fresh scent into the air.
The idea of using a spinning top form is very interesting, isn't it? Through a careful research, the design team found out that a spinning top is an ideal carrier of this kind of centrifugal power. It doesn't need electricity, expensive parts, or much effort to operate.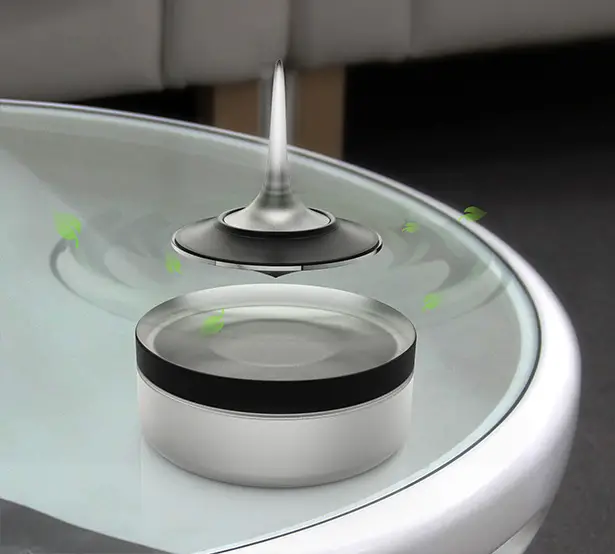 Hold your fingers and spin it, BREASPIN will spread nice, fresh scent into the air. The spinning top and the base is an entire magnetic levitation system, spinning in the air helps to keep friction to a minimum, allowing that spinning top spins for a long time at high speed. It works without a sound.
Unlike incense that requires heating to release gas particles into the air, it can cause the original scent to change from room temperature. BREASPIN by Hengbo Zhang and Wenxi Qi uses rotation to emit fresh particles at room temperature, maintaining its original fresh scent and expanding the range of transmission.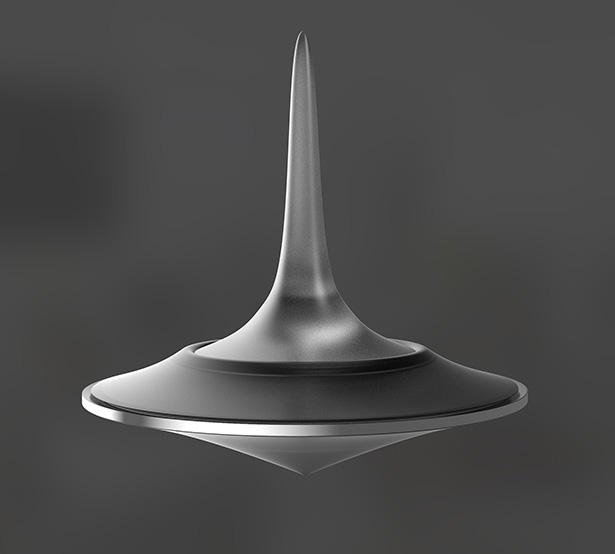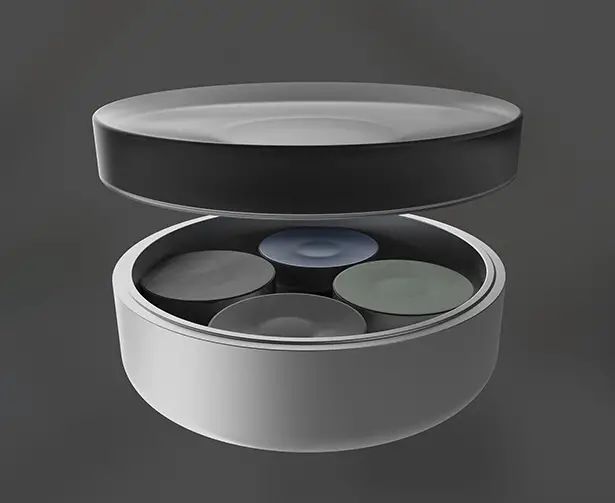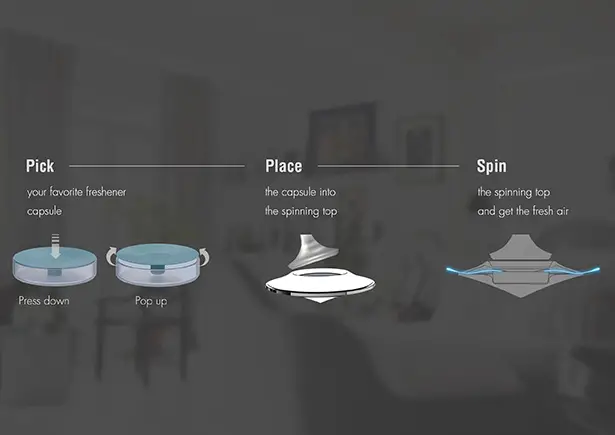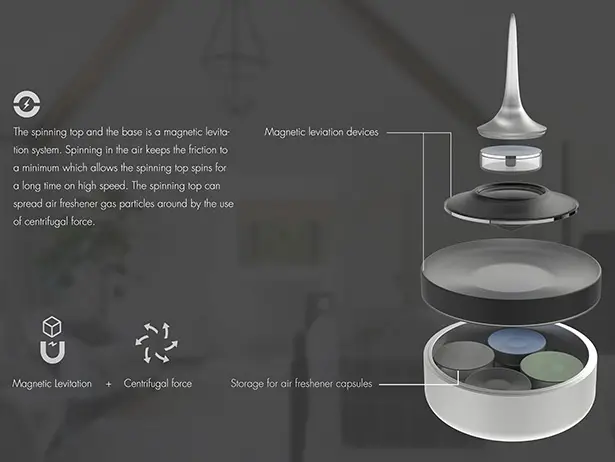 *Some of our stories include affiliate links. If you buy something through one of these links, we may earn an affiliate commission.