Driving for pleasure, BMW Vision iNEXT wants to start a new era in the future of mobility. Highly automated and fully connected, BMW visions our future mobility by answering a question: "What does a vehicle look like which no longer needs to be driven by a person but can be if desired?".
Through all-electric BMW Vision iNEXT, BMW wants to deliver a mobile environment that enhances your quality of life. You will experience significant change through this futuristic transportation system, it shapes your journey to a whole new world. This mobile space can turn into your new favorite space where you can be yourself and relax.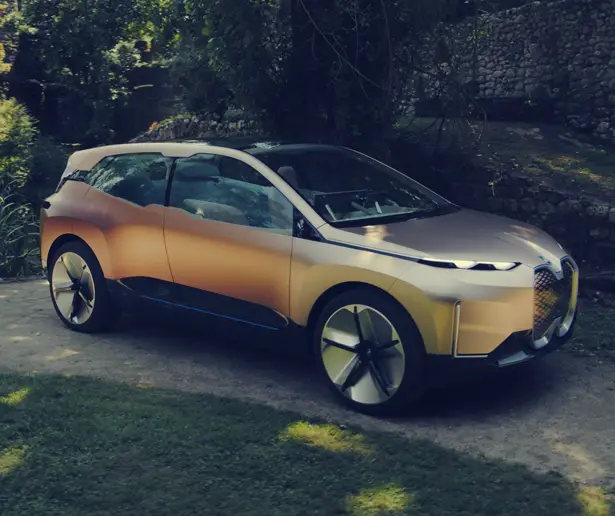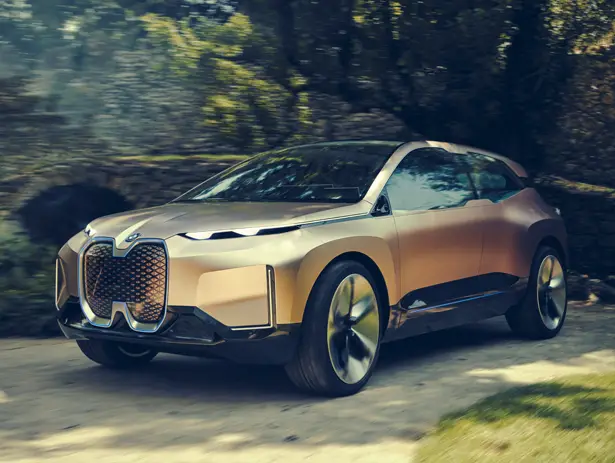 BMW Vision iNEXT features modern elegance exterior design, it boasts the size and proportions of a modern BMW SAV but without its authoritative figure. It conveys its trailblazing character through sculpted forms and surfaces. Thanks to striking paintwork and sophisticated details, they strengthen the impression further. That liquid greyrose copper exterior is designed to gradually change in shade from warm copper to dark rose, it injects this concept car with dynamic flair even when stationary.
At first glance, you probably can link iNEXT design with BMW iVision Dynamics through that blue accent surfaces at front, sides, and rear. It also has large, interlinked double-kidney grille with iconic side window graphic. When you unlock this car, it'll cause that blue accents to light up, creating cool eye-catching lines. At the rear, there's horizontal arrangement of lines and surfaces to create a wide and dynamic stance. Those rear lights extend a long way into car's rear end to emphasize its appearance.
The interior of BMW Vision iNEXT probably your favorite part. Inside, you can choose to drive this vehicle yourself, Boost mode, or just use the Ease mode. The Boost mode uses electric drive system to provide virtually silent driving experience with zero emissions while the Ease mode offers passengers and driver a space where they can engage in different activities. The cabin can be a place for interaction, entertainment, concentration, or relaxation.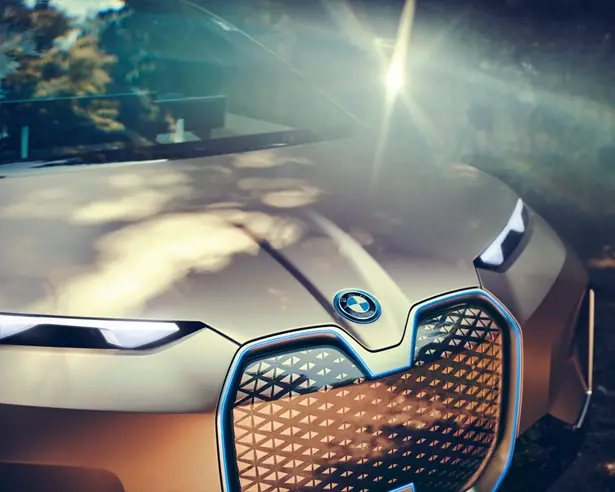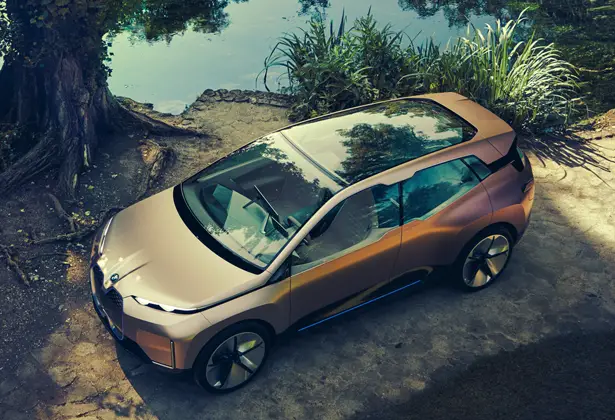 More images of BMW Vision iNEXT Future Mobility: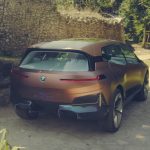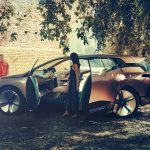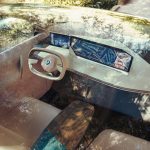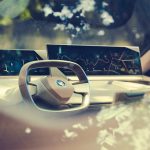 *Some of our stories include affiliate links. If you buy something through one of these links, we may earn an affiliate commission.