BMW introduces BMW Solar Carport concept that takes its inspiration from the styling of BMW i models in order to design a harmonious counterpart. With all-electric BMW i3 already in the market and soon BMW i8 hybrid sports car, it makes sense that BMW group wants to complement their automobiles with innovative design that takes advantage of renewable energy. This solar carport combines high-grade technology to generate electricity from solar energy, its structure design complements all BMW I models.
The sustainability characteristic can be seen from the materials used in construction and also by its solar modules. Bamboo is the main material used for the structure, along with carbon elements on the side of the carport. Bamboo is considered as sustainable raw material due to its rapid growth, while the sun's energy is renewable energy gathered by high-grade glass-on-glass solar modules.
Designer : DesignworksUSA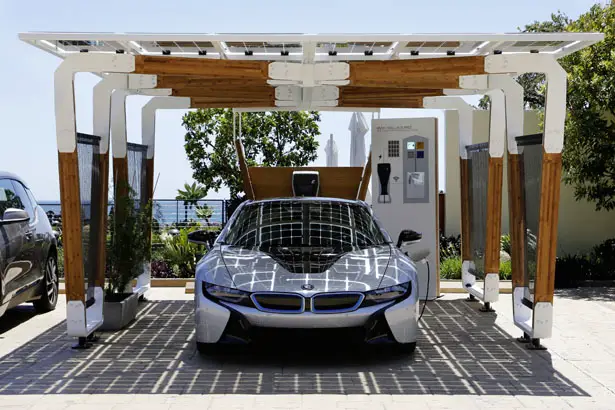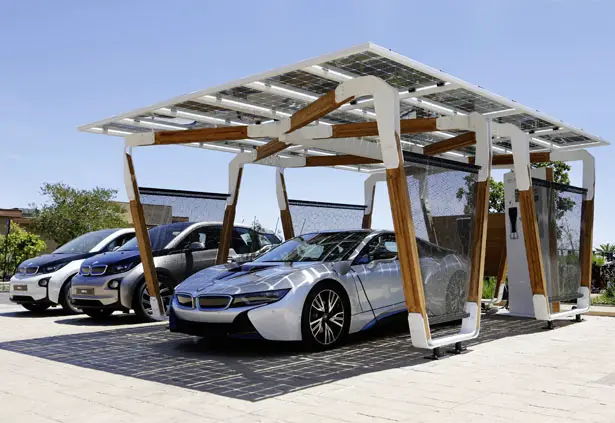 Aside from guarantee you with plenty supply of green energy, BMW Solar Carport also provides you with energy self-sufficiency, which means, customers remain independent of electricity prices. Working together with BMW I Wallbox Pro, you can charge your electric car with solar electricity from the carport, the wallbox will inform you about the amount of solar energy that goes into the car and offers analysis of recent charging process. Any extra solar power beyond the requirements of the vehicle can be directed for domestic use.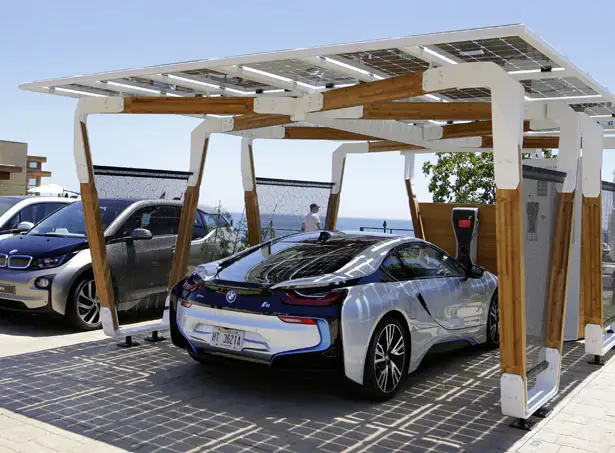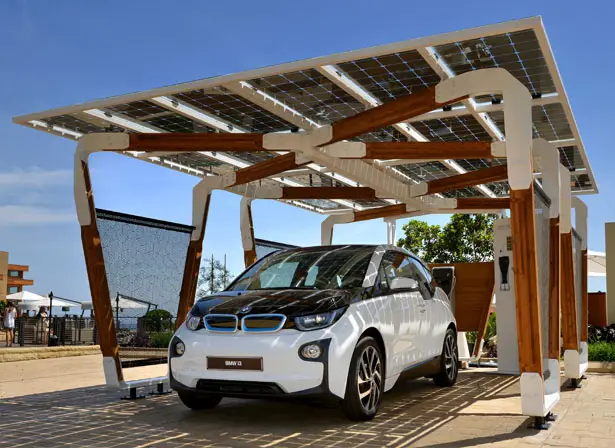 *Some of our stories include affiliate links. If you buy something through one of these links, we may earn an affiliate commission.