Black+Blum Thermo Pot features modern design of your old school thermos. It keeps your food and drink hot/cold for up to 5-hour, providing you with perfect temperature to eat from heating up in the morning to lunch. This item can hold 17 fluid ounce inside its stainless steel body, it also features a biodegradable cork, polypropylene, silicon top, and a stainless steel spoon magnetized onto the side.
Due to the insulation body, you can place hot or cold liquid inside this pot and it would maintain the temperature the same way. The seal makes sure the content doesn't leak, but you would also need to check that you have the lid on tight enough. Many people are worry with the cork top and not sure with its durability due to the material, but as long as you treat it right, it lasts for years.
From : Black+Blum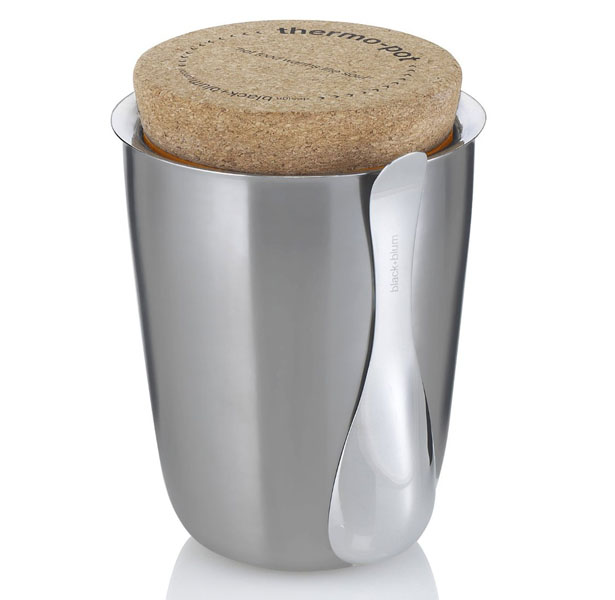 This is a pretty large container, it requires steady hand to hold and open/close it, we don't recommend this for kids lunch. Black and Blum seems want to bring back thermal containers that we usually used as kids in lunch boxes, this is bigger version of it for grown ups.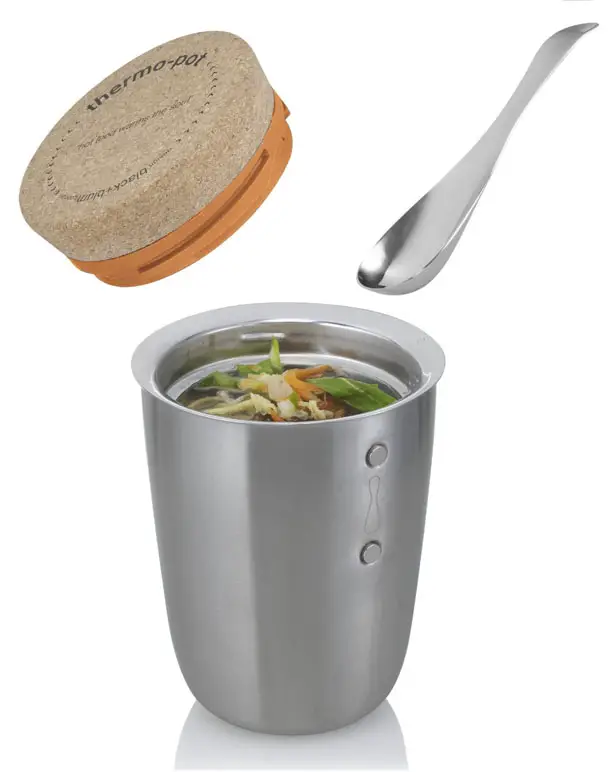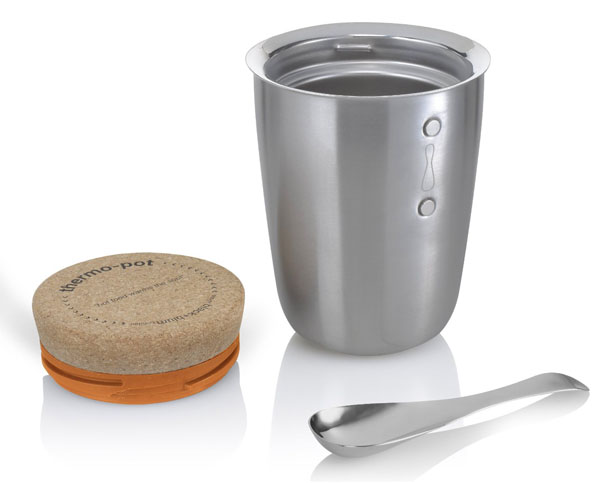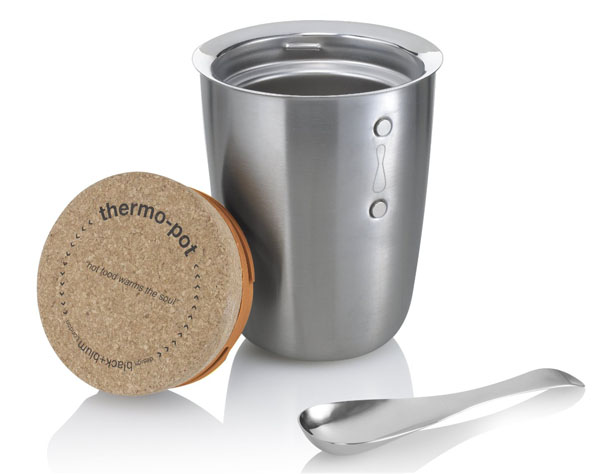 *Some of our stories include affiliate links. If you buy something through one of these links, we may earn an affiliate commission.