We've seen advancements in technology have made forklifts much stronger and more efficient, but unfortunately, they all look the same for the past century. Bison Lift Truck is a concept forklift that utilize 21st-century framework, following design trends in transportation and entertainment industries.
The loss of balance in a forklift truck can cause it to tip over, therefore, it's important for a forklift to maintain its balance. Finding a point of visual balance between major components was the first challenge during the design process, the designer prefers to utilize the primitive geometric shapes.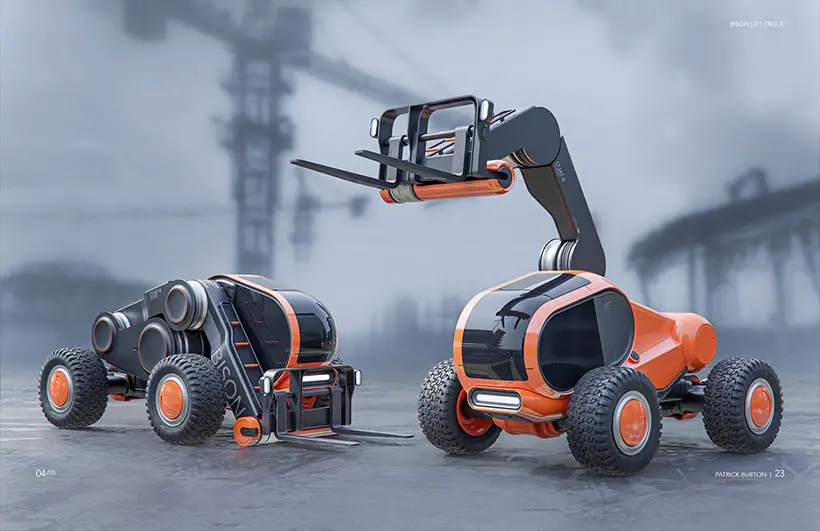 Patrick Burton, the designer, explains that early feedbacks say Bison Lift Truck look like 80's sci-fi aesthetic but it's not really his intention. Instead of abandoning his progress, Burton continued to refine the design through several CAD model iterations. Bison Lift Truck has a 7,000lb counterweight that balances heavy loads, it features all-terrain pneumatic tires, an enclosed cabin, hydraulic steering, and radial lift hydraulics. It is equipped with multi-hinged arm that allows for versatile fork movement, the extended windshield provides an excellent view of the load for the operator. Bison Lift Truck features a compact design without sacrificing its lifting power.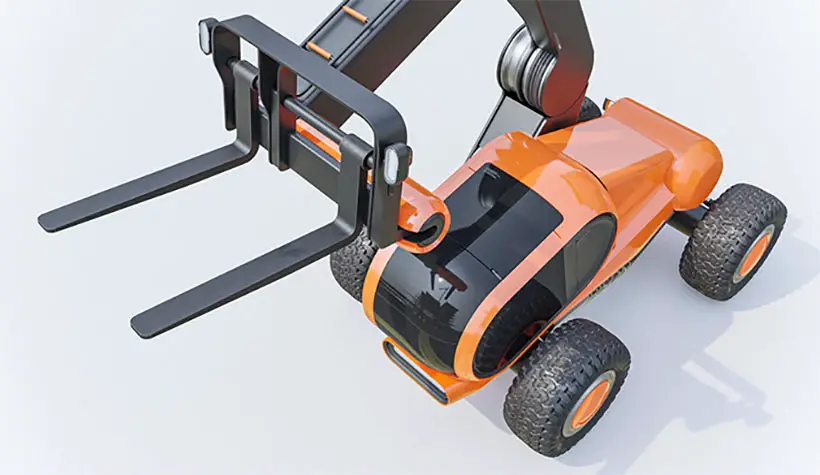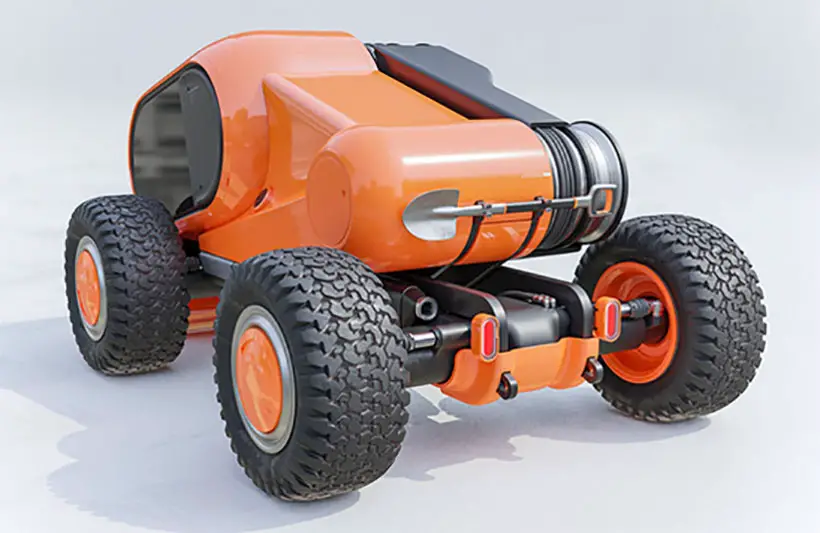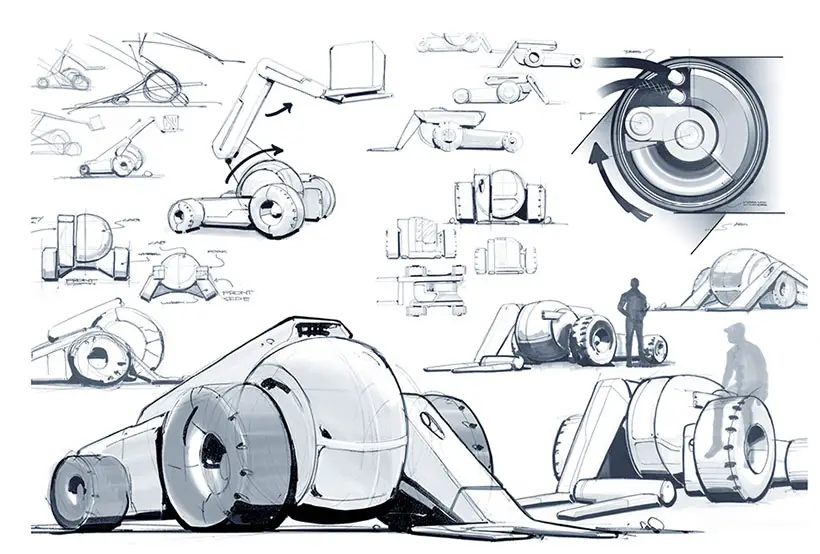 *Some of our stories include affiliate links. If you buy something through one of these links, we may earn an affiliate commission.