Biomega EIN is claimed to be world's first e-powered cycle trailer, the word EIN is a reference to German word for "one", the first of its kind. EIN is a single wheel, electric, detachable trailer, specially designed to fit your urban lifestyle, making your daily life easier. It features sleek Scandinavian design and lightweight materials, it offers an emission-free commute when you carry either a couple of kids or cargo. This sleek, monocoque capsule trailer adapts to your need, you can attach it to any bike, it has its own intelligent system, rechargeable digital motor that detects motion in bike and responds in its own power. When you cycling with this cargo, it's a weightless cruising experience.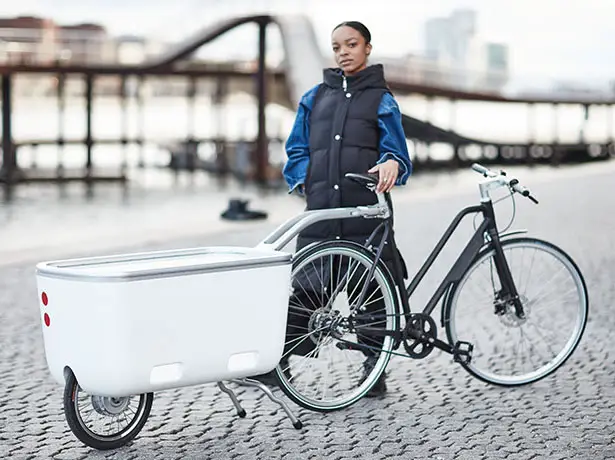 You can easily cruise past congested traffic to wherever you want, Biomega EIN Cycle Trailer is slim enough that you can pass a standard three-wheel cargo bike on a bike lane. The universal latching system allows you to attach this electric trailer to your bike, just beneath the saddle. You can install standard toddler seats or custom foam seats in this trailer.
Biomega EIN is equipped with safe locking mechanism that allows you to cruise with ease, EIN is secure and will only detach when you decide. This project aims to redefine what we can expect from a cargo transport, it's a solution rather than trying to fix limitations of ordinary cargo bike.
To make Biomega EIN visible, this trailer comes with two regulatory reflector badges and reflective bands on the sides. They help to make this trailer visible from all directions. To protect your kids, seated inside the trailer, those regulation approved seats keep your kids safe, you don't need to worry for them to release their seatbelts. The case is built to comply with strict industry standards, it is both durable and visible.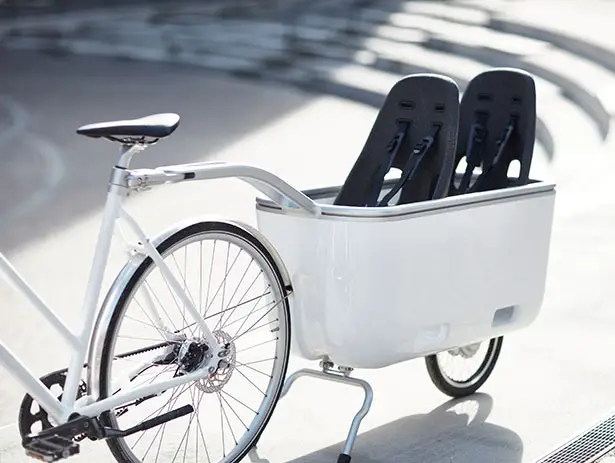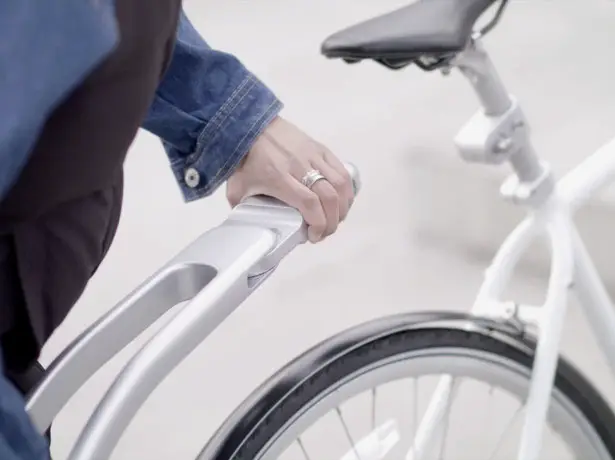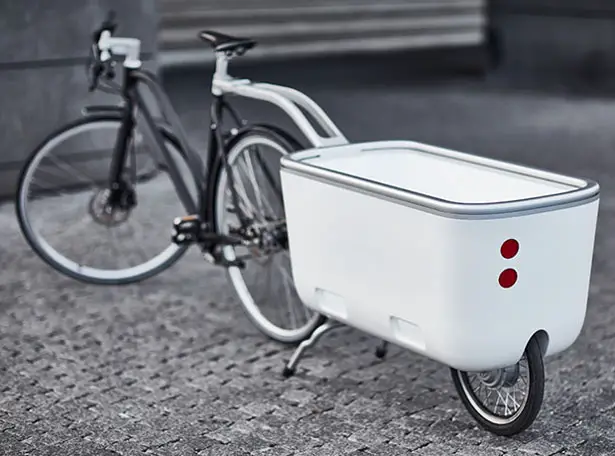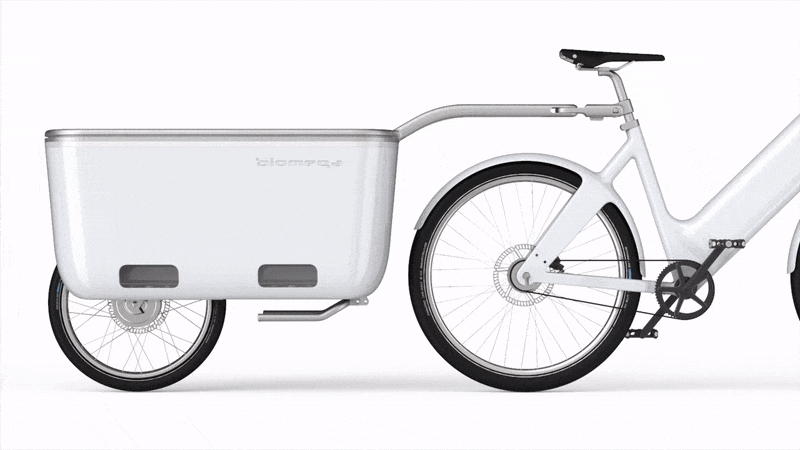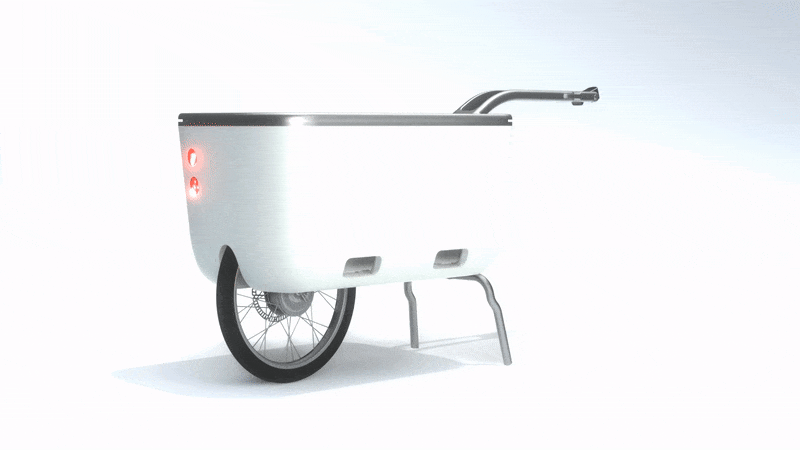 *Some of our stories include affiliate links. If you buy something through one of these links, we may earn an affiliate commission.