Handcrafted in Germany, Bike Box Plex Easy Starter Box offers practical bicycle cabinet and storage rack that would keep all your ride essentials. It's a starter box that provides you with a safe cabinet to keep your bike equipment, it can keep 1 bike and lots of equipment, it is adaptable to your need. Each box is equipped with wire holes and a bike holder, just in case you live in a small apartment, having this box would help to organize your bike and all of daily essentials.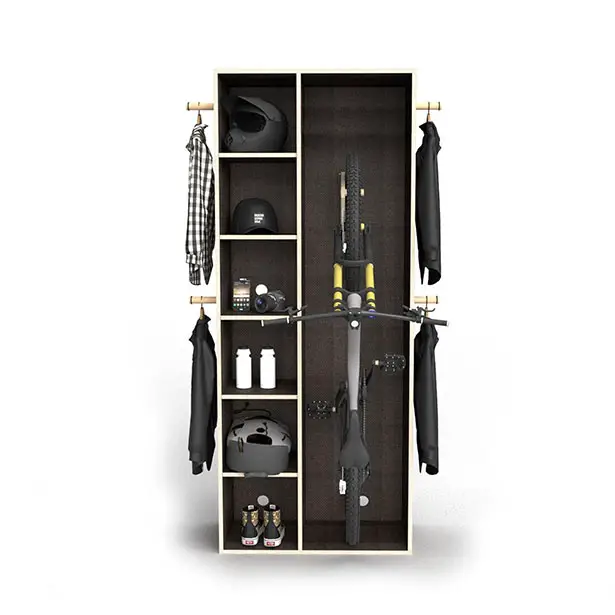 Bike Box Plex Easy Starter Box is made of unbreakable CDF and beech. Each set contains 2x rear panels, 2x sidewalls, 1x middle wall, 1x shelves medium, 5x shelves small, 4x rods medium, and 1x bike holder. Designed by Riders Gonna Ride, this modern bicycle cabinet promises to hold your bike in style, it helps you to organize your bike essentials in one place, easy to access, anytime you need it. [Buy It Here]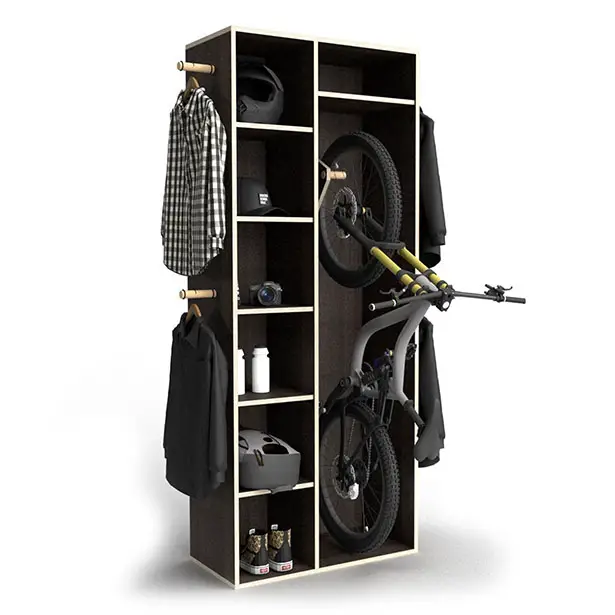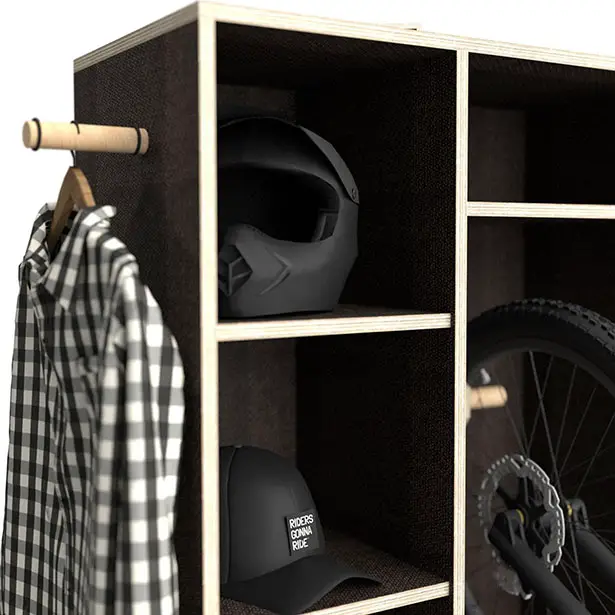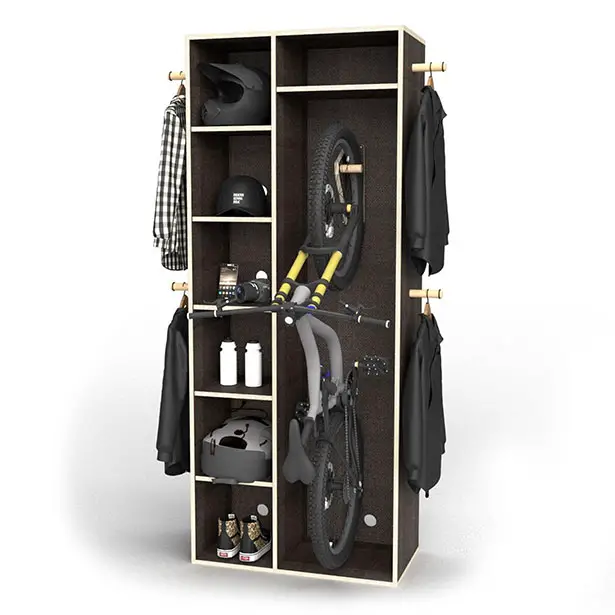 *Some of our stories include affiliate links. If you buy something through one of these links, we may earn an affiliate commission.