Celebrating 100th birthday, Bentley Motors unveils its future vision of luxury mobility, Bentley EXP 100 GT. This concept car is physical embodiment of future Bentley brand, beyond mobility, it will enhance owner's Grand Touring experience, whether they're driving or being driven autonomously. Born purely out of Bentley DNA, this concept car is inspired by the company's understanding of the desires of its intelligent, forward-thinking customers. Just like all Bentley cars, this one is beautifully styled, embraces AI to create this car a place for creating, experiencing, and capturing extraordinary human experiences and emotions.
Designed from inside out, Bentley EXP 100 GT is all about all-electric platform. This concept reimagines the Grand Tourer for the world of 2035, the world where passengers and drive enjoy shared luxury experiences of their extraordinary journeys.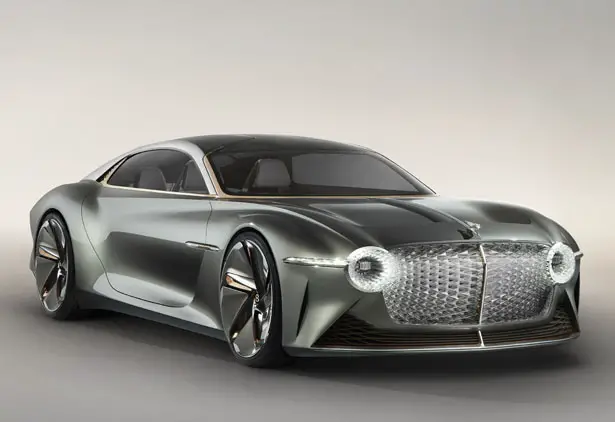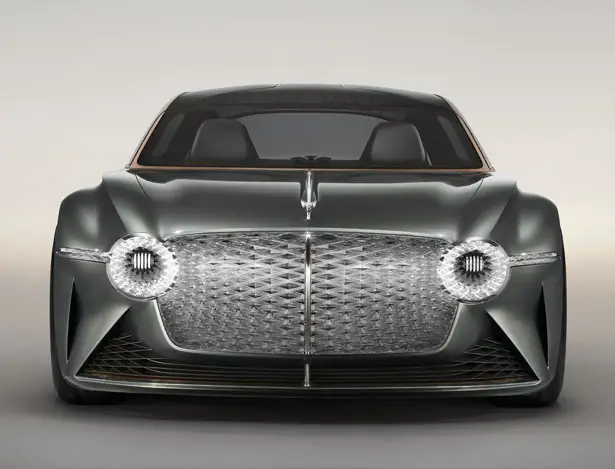 The cabin of Bentley EXP 100 GT has been carefully designed to deliver luxurious tactile, creating a harmonious environment for the well-being of its passengers. Thanks to unique AI that becomes your personal assistant, it helps for car passengers to enhance and curate their Grand Tour experiences. The car is engineered to create greater awareness of its surroundings, including 5,000 year old Copper Infused Riverwood, compass exterior paint made from recycled rice husk, 100% organic leather-like textile, British farmed wool carpets, and embroidered cotton interior surfaces. It's sustainable future luxury.
Staying true to Bentley's DNA, Bentley EXP 100 GT features sleek and muscular exterior with that famous R-Type Continental haunch at the rear, that cool round headlights overlap the grille in a nod to the famous Bentley Blower, then a long graceful body gives you a hit at famous models of yesteryear. But, make no mistake, this Bentley moves toward the future, it is made from lightweight aluminum and carbon fiber. It measures 5.8 meters long and almost 2.4 meters wide, it's also further enhanced by decorative features crafted from copper and aluminum, where both are natural sustainable materials. The exterior lighting is dynamic and dramatic, the focal point is that cool illuminated matrix grille, including Flying B mascot that comes to life as you approach the car. That center-piece of the main console is Bentley Personal Assistant, it is visualized using beautiful illuminated crystal from Cumbria, England.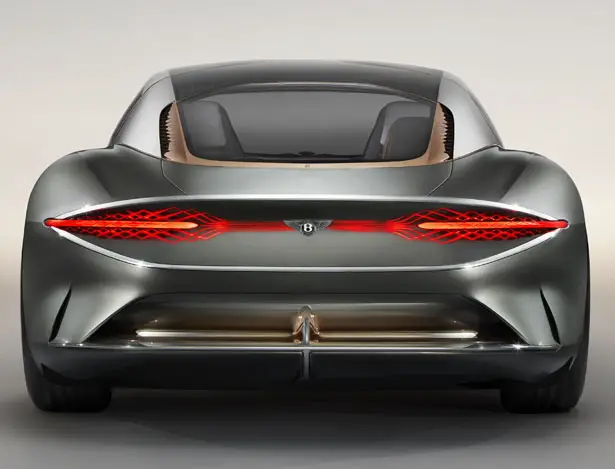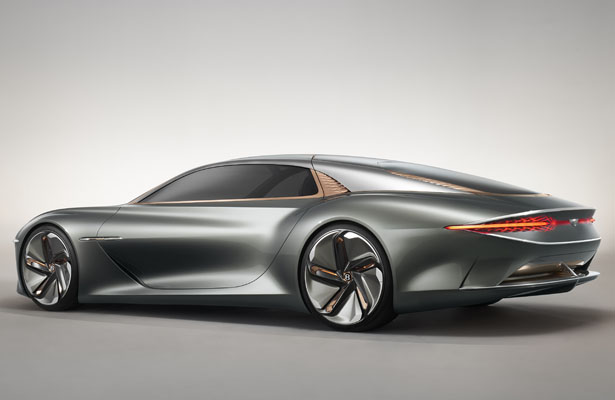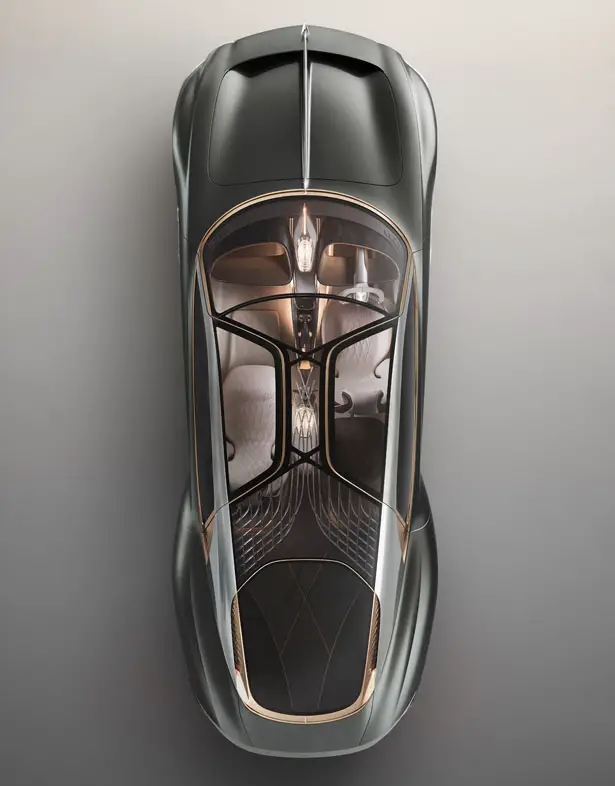 Bentley EXP 100 GT takes the next stop on the road towards a carbon-free future. It features a battery electric powertrain with intelligent power, and charge management to ensure, this car is as powerful as its conventional predecessors. Thanks to Next Generation Traction Drive, Bentley EXP 100 GT would be able to provide maximum control through torque vectoring, applying 50 per cent increased power and 35 per cent less mass for more effective cornering. The battery system will power four motors that offer a 0-100 km (0-60 mph) time of less than 2.5 seconds, a top speed of 300 kph (186 mph) and maximum torque of 1,500 Nm. Of course, the future battery technology is hoped to be able to deliver five times conventional energy density, capable to charge this car up to 80% capacity in just 15 minutes.
More images of Bentley EXP 100 GT Luxury Mobility: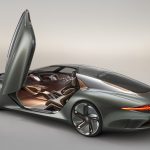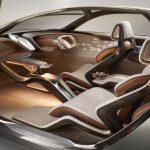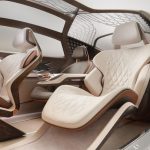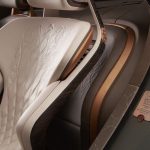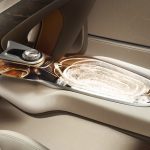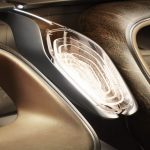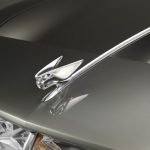 *Some of our stories include affiliate links. If you buy something through one of these links, we may earn an affiliate commission.