Versatile and stylish, Belanko Stainless Steel Tea Kettle is designed with gorgeous wood pattern handle, it's a pretty teapot that you can call it a decoration when not using it. Just doing nothing on the stove while looking cool. To make sure the whistle works properly, please fill this kettle with no more than 80% water, it'll allow it to make pretty loud whistle when your water is ready.
Its food-grade materials and 18/8 stainless steel promise rust and corrosion resistant, they also help to make this kettle heat up pretty quick. The diamond appearance on the outer body makes it visually appealing. [Buy It From Amazon]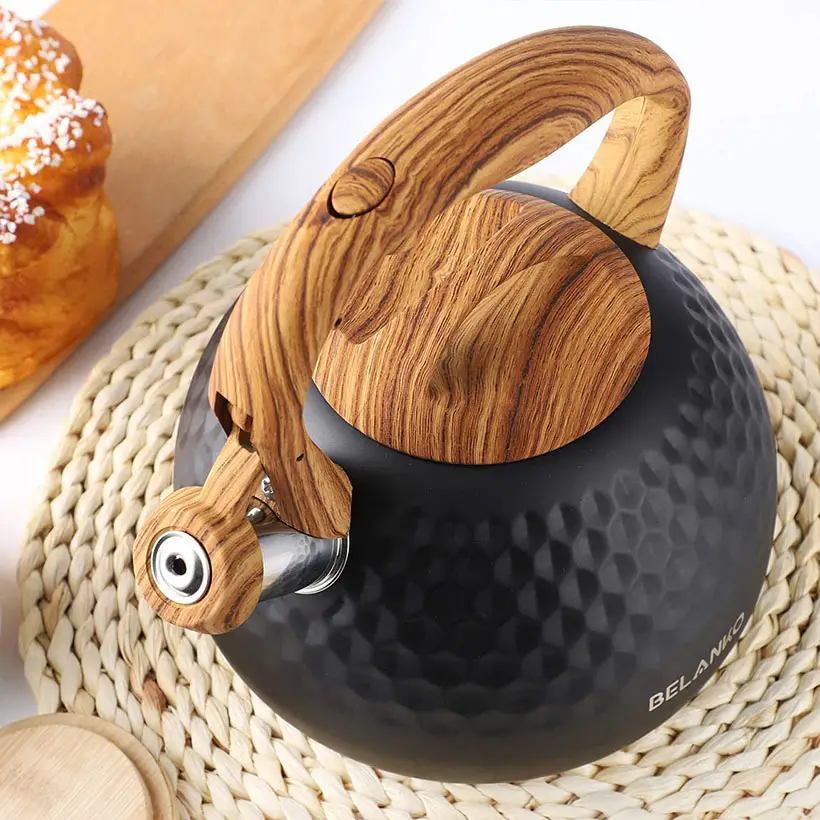 The 2.7 quart capacity of Belanko Stainless Steel Tea Kettle is enough to serve the whole family, it provides you with up to 12 cups after a single boil. That silicone coated insulated handle promises that you can lift this teapot directly without risk of burns, including that friendly button to open/close the spout won't risk you getting burned by steam. This kettle is perfect for various stovetops, from electric, gas, to induction cooker. [Buy It From Amazon]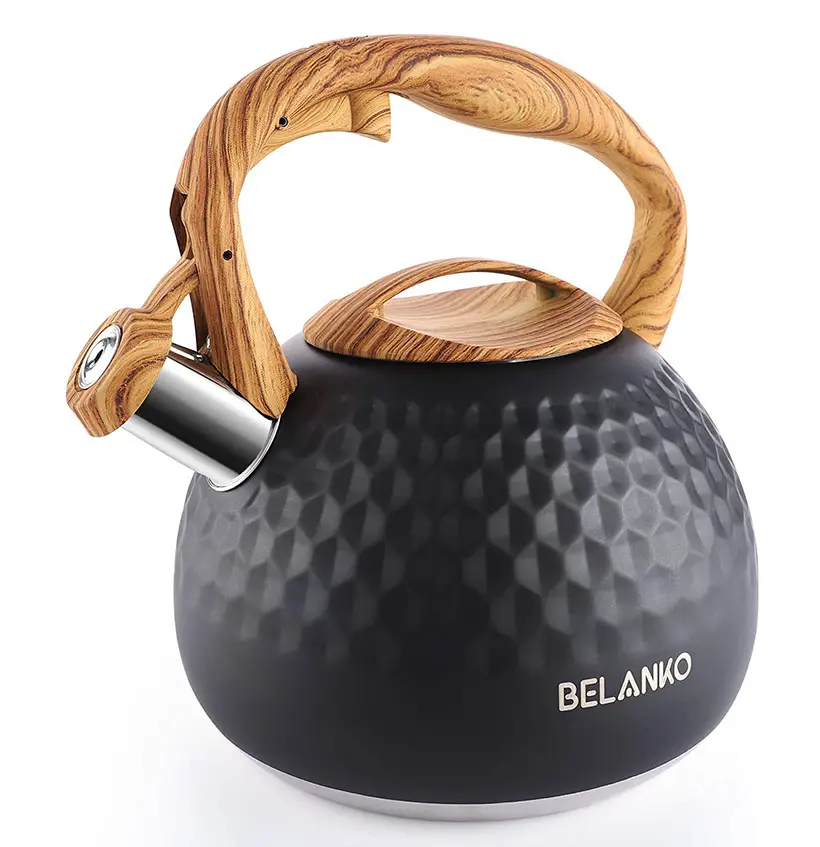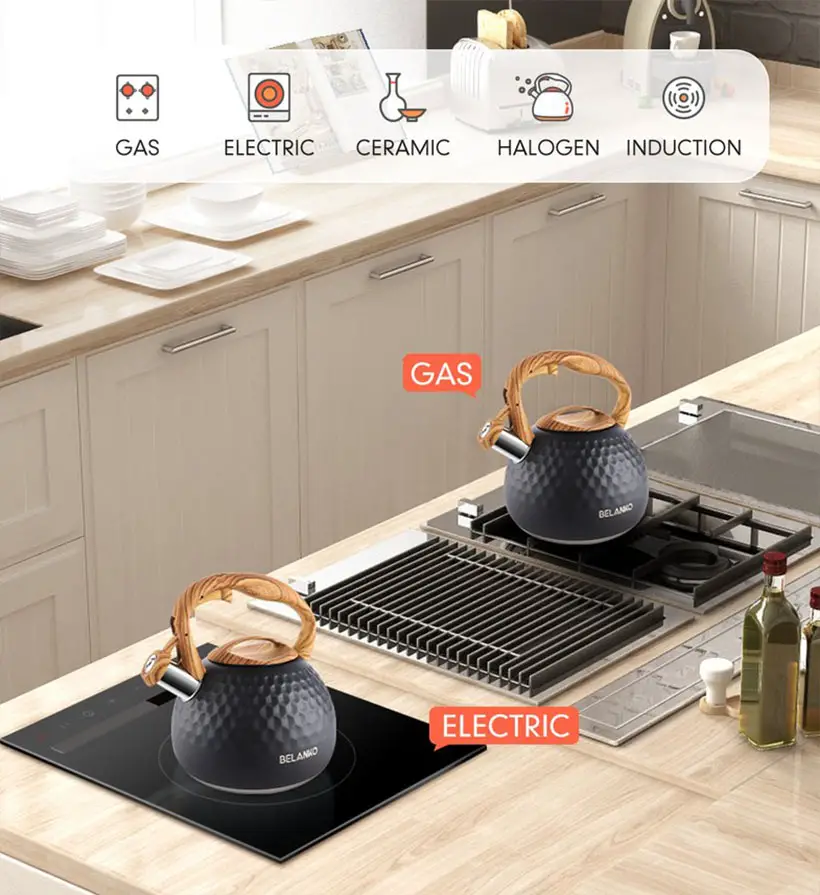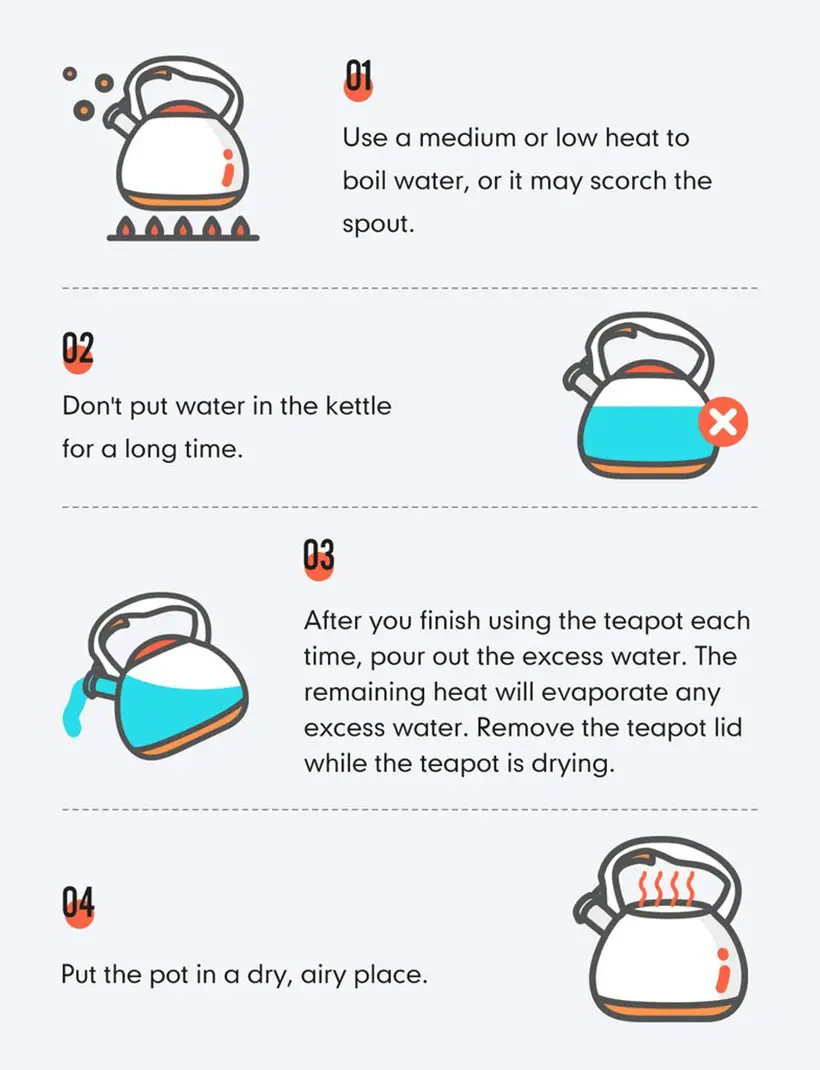 *Some of our stories include affiliate links. If you buy something through one of these links, we may earn an affiliate commission.