In urban cities, parking lots always remains full and even if there is some space, you will have to waste a lot of time and gasoline to find it. Bee Parking is a concept parking card with flexible display and a chipset of Zigbee network protocol which will guide you to the available parking space by showing an arrow. Bee Parking is able to guide you to find available parking space quicker by using Zigbee network protocol and IR sensor. This device works by receiving IR data from distributed Zigbee device over the parking lot and thus it can direct the driver to the available parking space within the shortest possible time.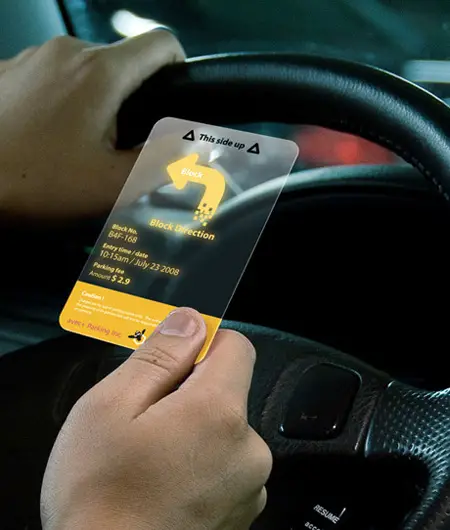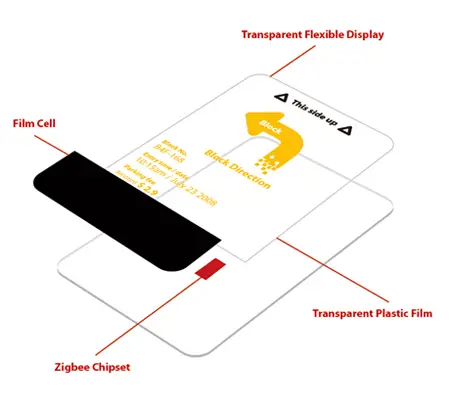 There are Zigbee device distributed over the parking station. It can detect and calculate the location of the driver. IR sensors are also installed at each parking space, thus the driver will know which space is available, and to transmit the information to the Bee parking card via Zigbee network protocol. Then the card will display information, as well as indicate the direction of available space or exit.
The flexible display on the parking card will show an arrow, with function of indicating the location of available parking space. With the parking card, there is more useful information to be shown such as parking space number, entry time and parking fee. These aims to help the users to manage and avoided to forget where is his/her vehicle.
After you paid the parking fee, the arrow will become direction to the exit.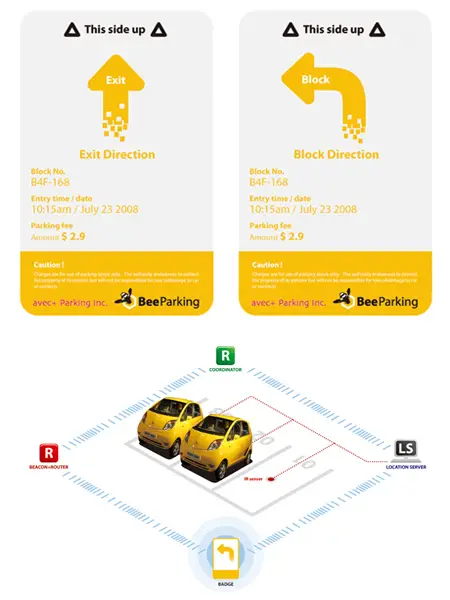 Designer : Jacky Wu
*Some of our stories include affiliate links. If you buy something through one of these links, we may earn an affiliate commission.