Barbox was born out of the hands of an interior architect who specializes in modern urban designs. During lockdown, this architect decided to design and develop home products that would help people to feel more comfortable at home. The result is Barbox, a complete mini bartending kit for homebar. This modern bar balances style and usefulness.
Barbox is an elegant 4-in-1 mini bar tool that functions as decoration as well. Each piece is crafted with light rustic wood, it can be mounted on the wall or displayed on the counter. [Buy It Here]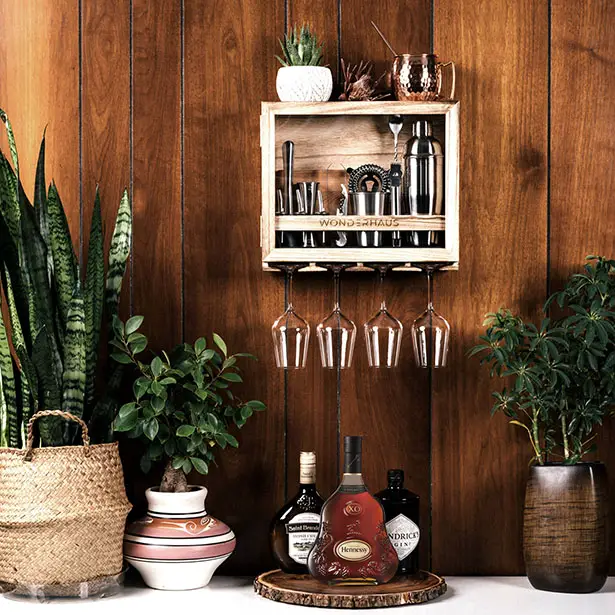 Each set of Barbox Mini bartending kit from MyWonderhaus contains a portable bartender kit stand, a decorative box, a glass storage rack where you can display your vintage glasses, and a picture frame to display special memories in your life. It has everything you need to create a mini homebar. This set comes with 17-piece elite bartending kit that includes everything you need to look and feel like a professional bartender, from bar mat, 25oz cocktail shaker, to liquor pourers. This hand crafted bartender kit is stylish enough to look like a rustic home décor as well. Each one is aesthetically designed to make a great centerpiece. [Buy It Here]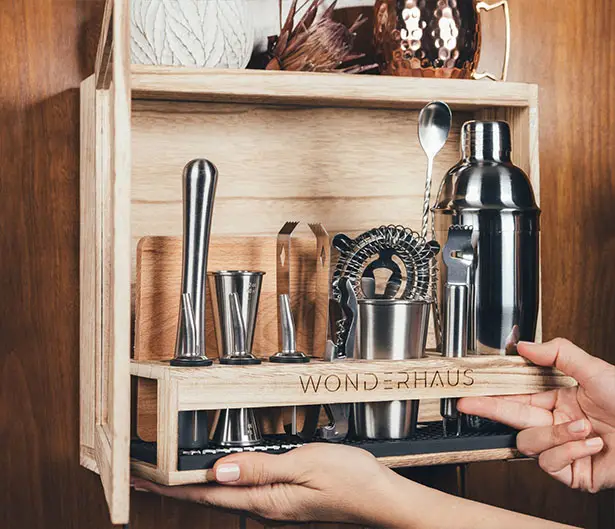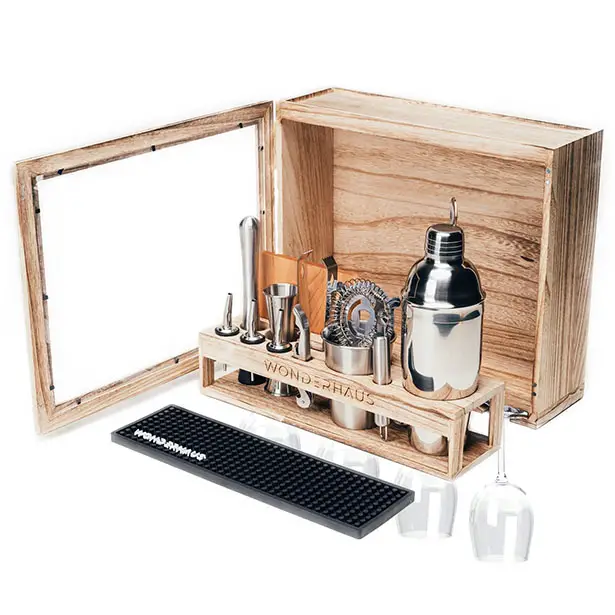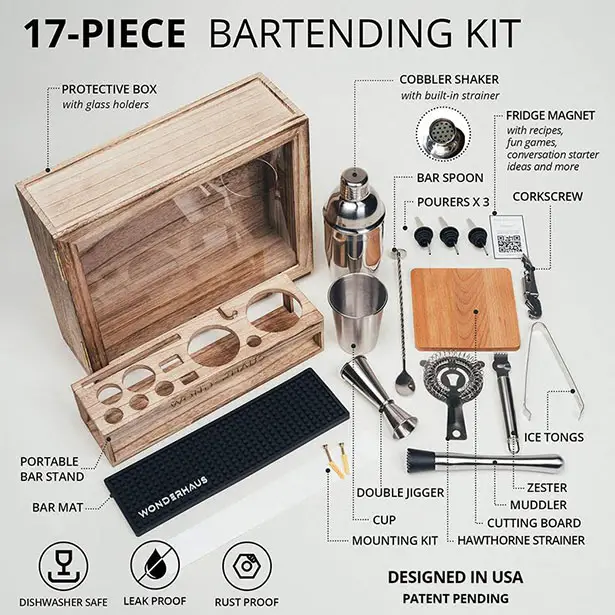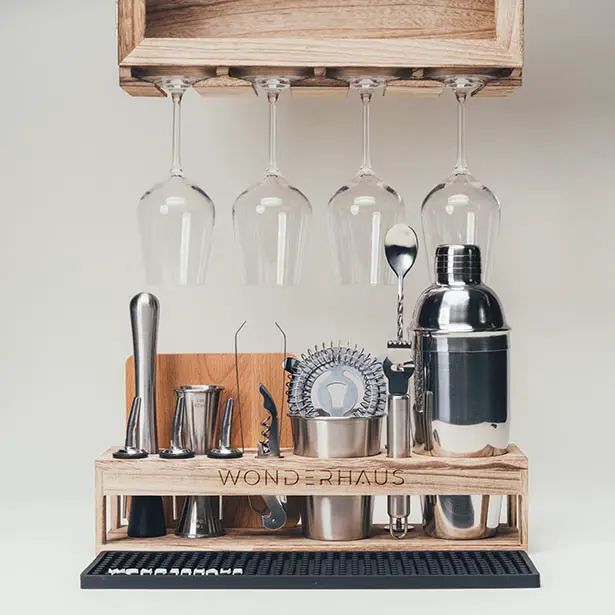 *Some of our stories include affiliate links. If you buy something through one of these links, we may earn an affiliate commission.