Your entire kitchen is transformed into Barbeall, the next evolution of charcoal grill that does it all: roast, bake, fry, boil, braise, or grill just about anything. When you love cooking and outdoor activities, Barbeall would be an ideal choice to accompany you. Unlike gas or electric grills on the market are usually expensive and consist of complicated parts, not to mention, they don't deliver smoky flavors to your meal. Conventional charcoal grills are bulky with limited cuisine style.
Featuring multi-layer design, Barbeall allows you to cook any kind of food, it's the ultimate gourmet cookout. All you need is Barbeall to meet all your cookout needs. [Buy It Here]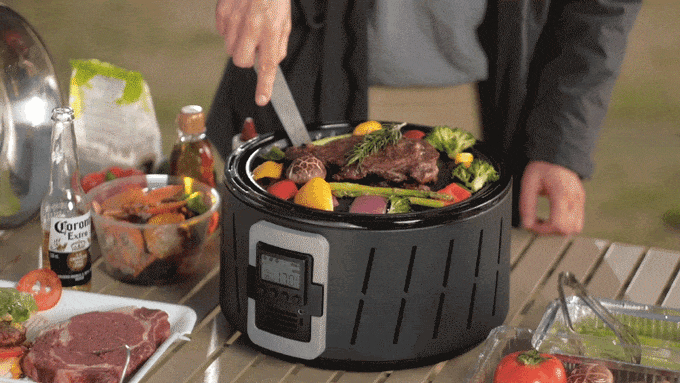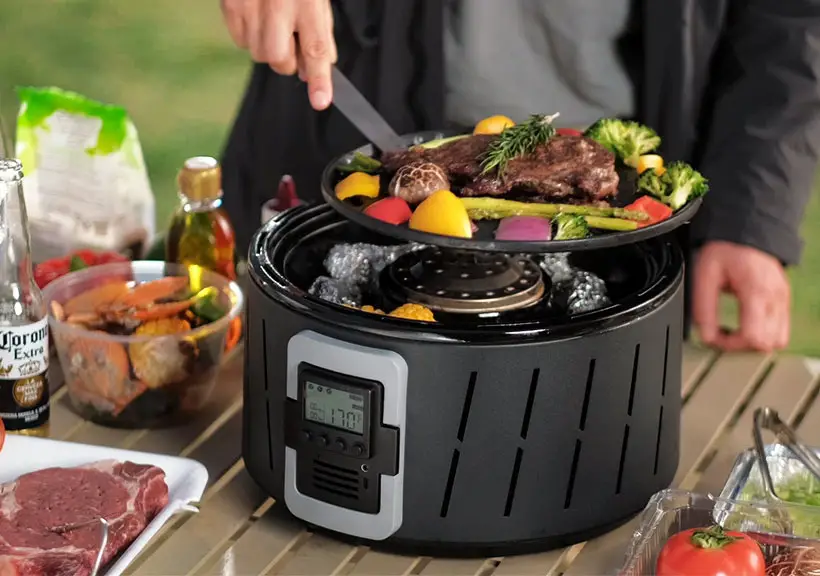 Don't underestimate Barbeall due to its size, it costs less yet delivers much wider range of temperatures than gas/electric grills. It is also less complicated to operate. The compact size is jam packed with many features to deliver superior flavor. Thanks to its multi-layer design, you can fry, bake, roast, boil, or grill any kind of food. It's easy to prepare a meal for up to 8 people, thanks to the large grilling surface. Designed with 27 air jet holes in the charcoal box, Barbeall makes sure that oxygen is injected onto flame through smart fan control panel system, it eliminates unburned charcoal and heavy smoke which is harmful to your health. It promises improved charcoal combustion for less smoke, it's better than conventional charcoal grills. Furthermore, this smart fan system also helps efficient heat conduction system where charcoal can be burned fully and the heat can be retained to the optimum extent.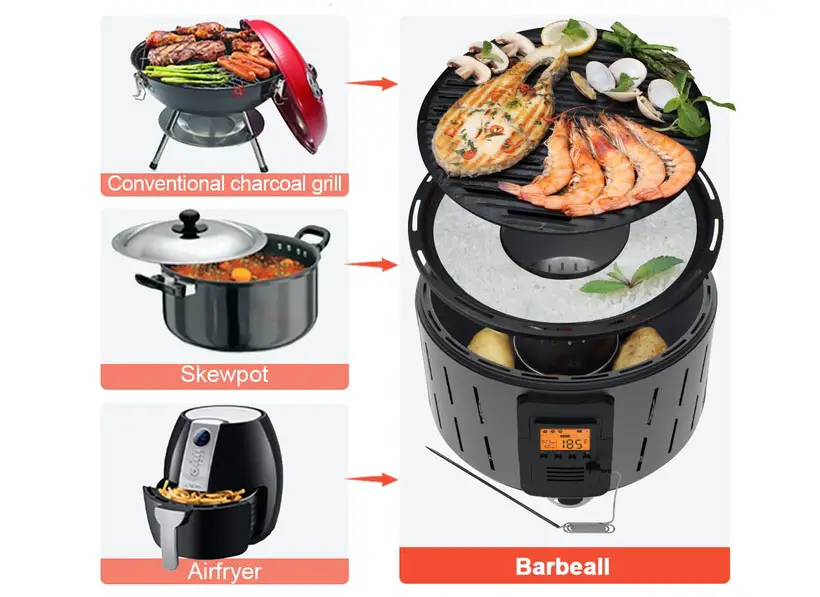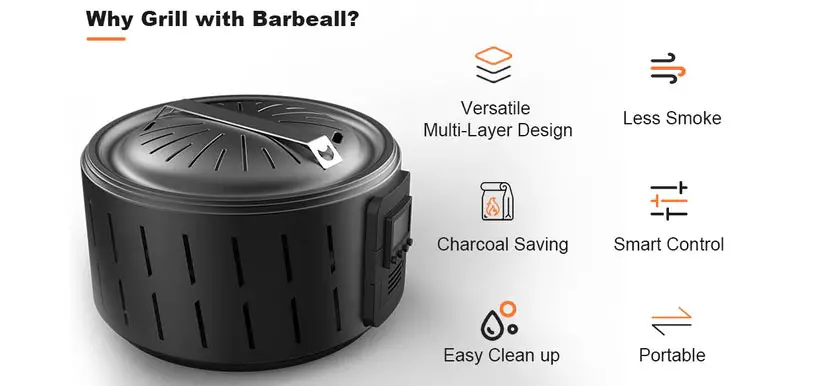 The smart digital display panel provides all information that you need when grilling, delivering perfect result every single time. You can insert the probe into your food for temperature reading. Everything can be easily viewed from the display, timing, temperature, and airflow control, you can maintain the status of your food at a glance. There's no complicated skills to master, simply relax and enjoy the BBQ party with your family and friends.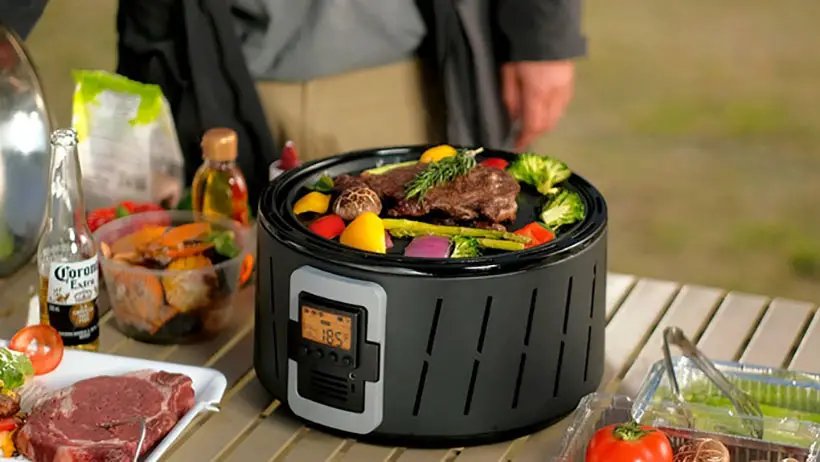 Barbeall weights approximately 8.8lb (4kg), it's compact and light enough to go anywhere with you. Camping or tailgating, Barbeall is simple to pack up. Each part can be disassembled for easy cleaning, furthermore, the whole grill can be washed in water after removing the display panel, battery, and fan. [Buy It Here]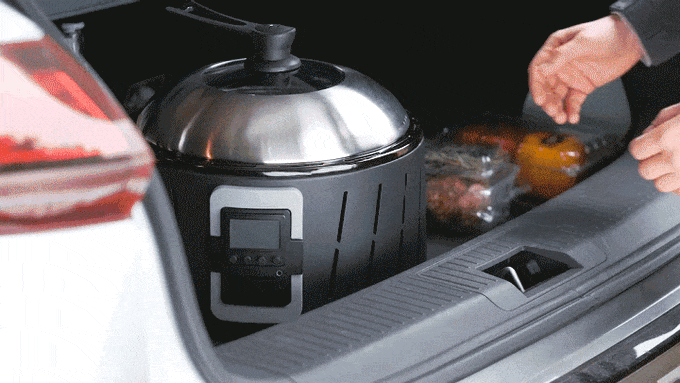 *Some of our stories include affiliate links. If you buy something through one of these links, we may earn an affiliate commission.